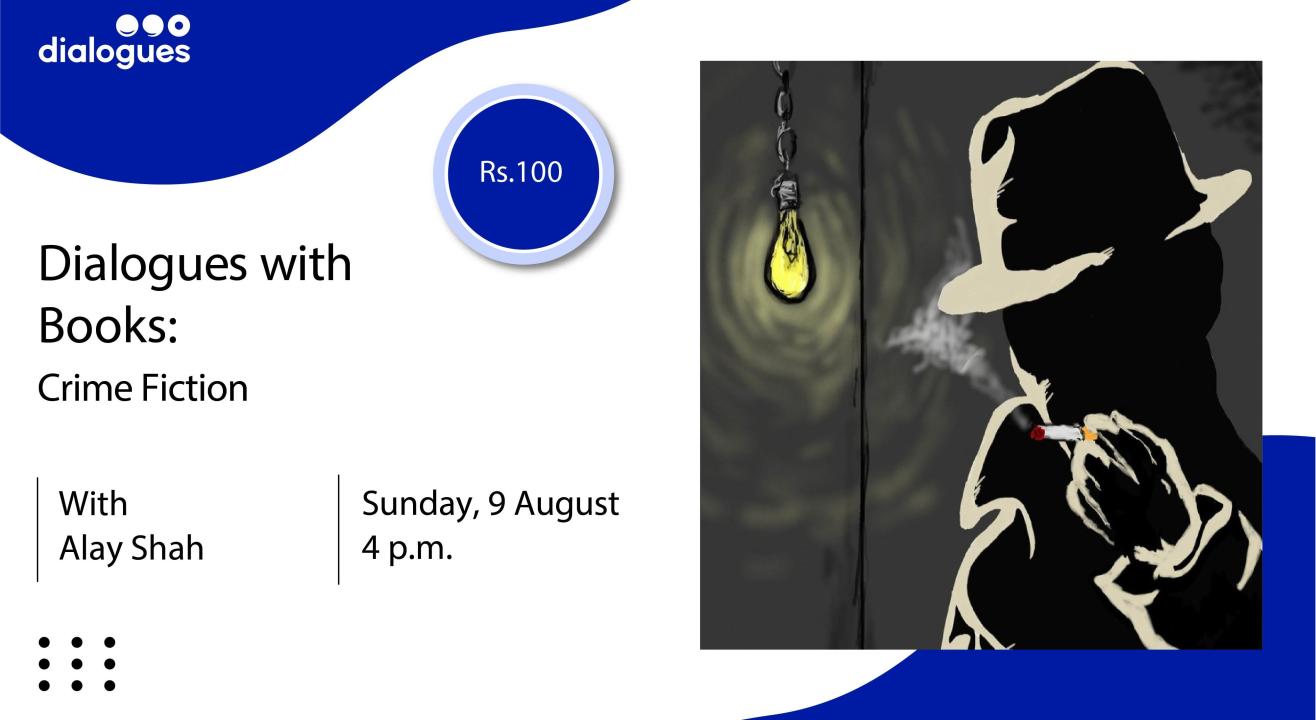 Dialogues with Books: Crime Fiction
Invite your friends
and enjoy a shared experience
Invite your friends
and enjoy a shared experience
About the Event
"The truth, however ugly in itself, is always curious and beautiful to seekers after it."
~ Agatha Christie (The Murder of Roger Ackroyd)
Whether you pick up a good old Agatha Christie, dive into the masterful world of Holmes, or gush into the more contemporary crime fictions, no other genre can beat the thrill of a Crime Fiction novel. They keep you hooked to the edge of your seat like no other genre.
The feeling you get when all the pieces start falling into their respective places and leave you feeling like a smarty pants?
That's the thrill of a page-turner novel.
You know what we're talking about, right?
For this month's Dialogues with Books meet-up, let's enter the mysterious yet charming world of Crime Fiction on 9 August at 4 pm.
We're ready to rave over all the characters, plots, the twists and turns that keep us hooked, and much more.
Are you?
About the Community:
Dialogues with Books, our close-knit community of book-lovers meets on the second Sunday of every month to share their love for books and all things literature. Discussions range from region-specific topics like Latin American literature and Russian literature to forms like short-stories and comic books.
Whether you are on the first page of your story as a reader or a seasoned bibliophile, join our coterie of book-lovers and delve into new worlds every month.
Theme: Crime Fiction
Host: Alay Shah
IMPORTANT:
- This is a LIVE interactive session
- Download Google Meet App if logging in through phone.
- For best experience join the workshop from your laptop / desktop or watch on phone on landscape mode.
- Ensure your internet connectivity is strong.
- Do login 10 minutes prior to the workshop. This would help us work out any technical difficulties so we can start the session on time.
- If you are unable to attend the live session due to technical reasons, please call us (+91-6361358825)
- This is a closed event. Only registered email ids will be allowed to join the session.
Please note that you will receive the link of the session via Google Calendar Invite 1 hour prior to the session. If, for some reason, you fail to receive the email please get in touch with us on team@dialogues.space or call us on +916361358825 and we will send the invite to you again.