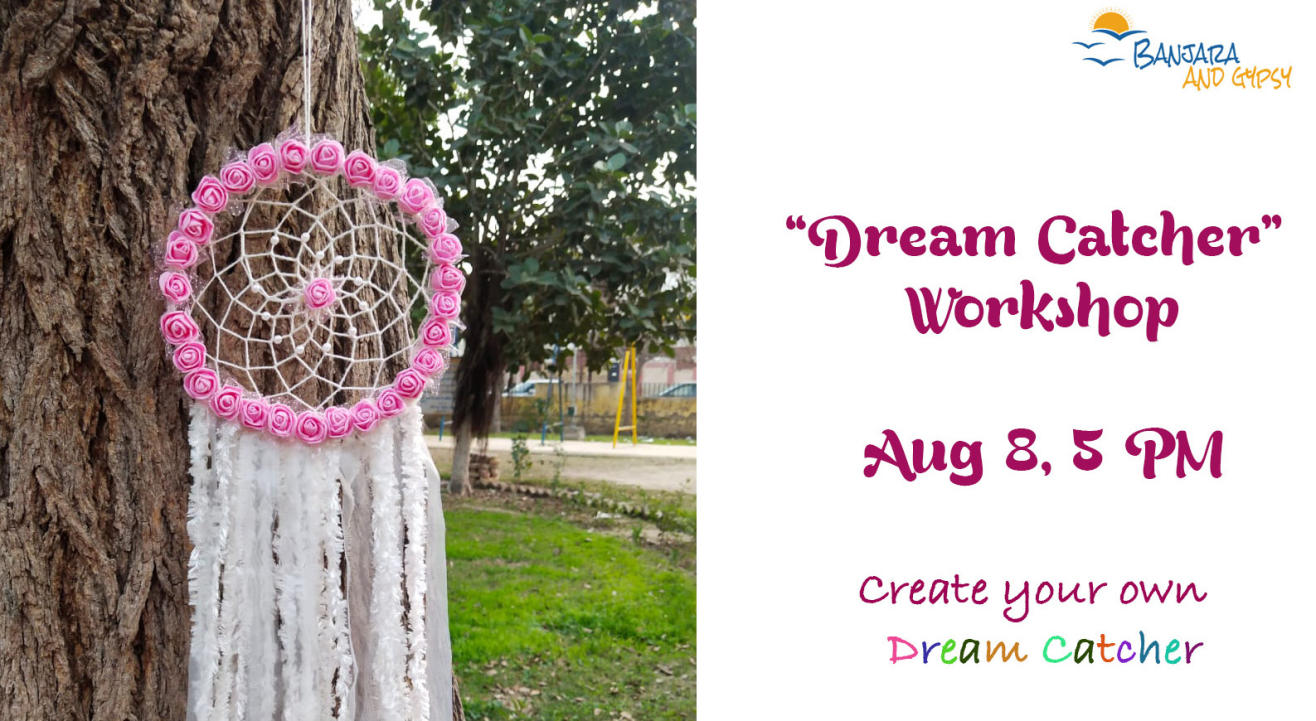 Dream Catcher Workshop | Art and Craft by Banjara Gypsy
July 25 | 5:30PM - August 8 | 6:15PM
Enjoy this event from your home
Invite your friends
and enjoy a shared experience
Invite your friends
and enjoy a shared experience
About the Event
Dreamcatchers don't just have a great name, they also have a strong association with Native American culture in which these colorful creations were used as protection charms especially for children. Nowadays, intricate dreamcatchers are a perfect adornment for that quiet nook of your house where you sit and sip a hot drink on a rainy day.
Banjara Gypsy brings you an interesting workshop where you can create your own Dream Cather and may be hang it in your balcony or in your garden.
In this workshop, you will learn to make your own dreamcatcher. Participants must be aged 15 years or older.
Agenda:
* Introduction to dreamcatchers
* Learning to weave the web
* Add decorations
Participants will need:
* Ring/bangle
* String to wrap the ring and make cobweb(wool/thread/jute string)
* Big hole needle
* Scissor
* Glue (super glue/fabric glue)
* Glue gun if you would like to stick flowers as embellishments
* Laces/strips of fabrics
* For decorations: beads, buttons, yarn/thread for tassels, feathers, craft flowers (optional)
ABOUT THE INSTRUCTOR
Akanksha is a Self-taught Handcraft and Fiber Artist and a Traveller. She is the Co-founder of Dreamers Dreamland, who is passionate about Dreamcatchers and Macrame Art. She has been learning since she was a young girl who has always loved sharing her handicraft secrets with others.