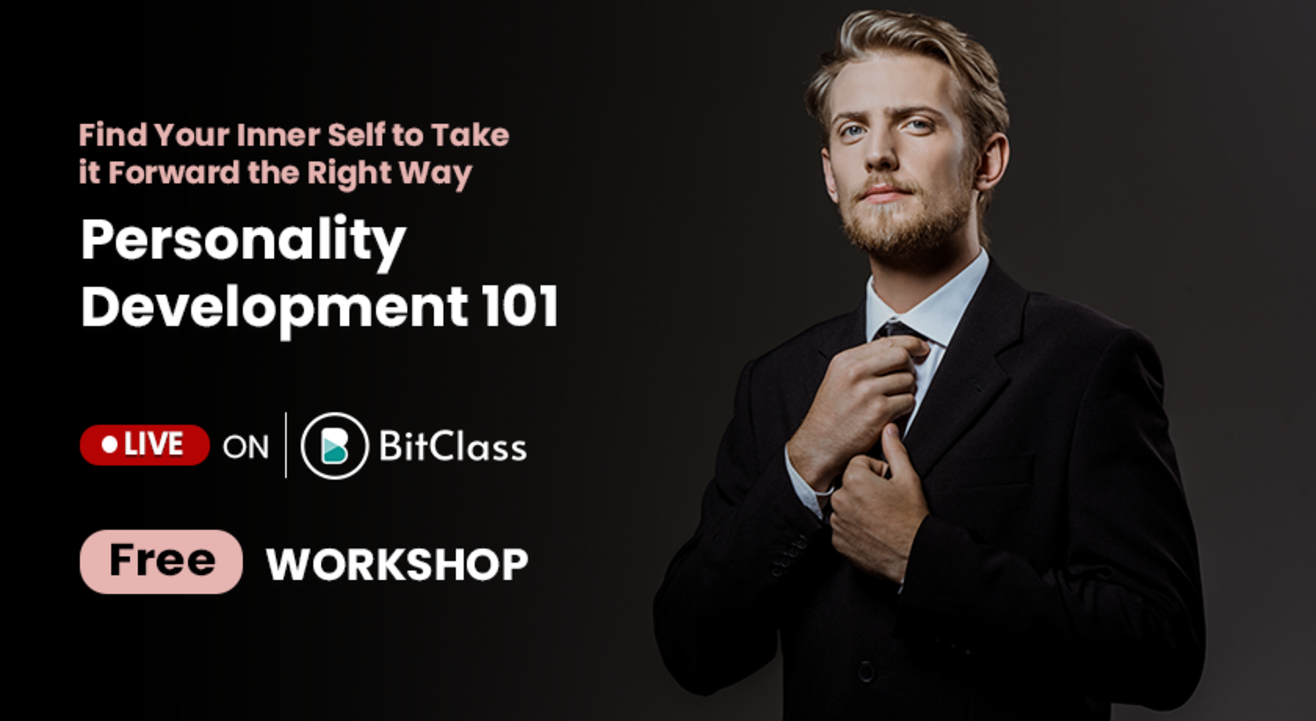 Personal Development 101 | Build your True Self to Choose the Right Life Path
Event Guide
Masterclass
Learn from an expert
Invite your friends
and enjoy a shared experience
Personal Development 101 | Build your True Self to Choose the Right Life Path
Event Guide
Masterclass
Learn from an expert
Invite your friends
and enjoy a shared experience
Event Guide
Masterclass
Learn from an expert
Invite your friends
and enjoy a shared experience
About this Course
Finding it difficult to make decisions for your career? Are you stuck between career and passion? Or are you sceptical about the life path that you are going to face, but are not ready for the challenges?
If you have ever had such questions in your mind or have asked yourself any day, we might help you figure it out.
Let's join this FREE Personality Development Workshop, where you can find the real you that you might not be aware of.
This workshop is designed to help you out understanding yourself better and discover what decisions are beneficial and how to make one for a happy and successful life.
The good part is that emitting this sort of understanding is initiated on a foundation of unshakeable confidence and making wise decisions in life, which is something anyone can learn -- with the ideal tutor.
What you'll learn?
Who Am I? ( Ice breaker class )
Activity – Discussing individually with students based on questions to unravel themselves.
Understanding your own Life-path
Finding the answer to can a hobby be pursued as a career? How?
Activity – Where do you see yourself
Steps to make your own Goal boards, and more
What benefits you'll get?
Discover and evaluate critically the nature of the delf-development process
Understand self-reflection to apply in your daily life
Enhance self-awareness to develop insights into your abilities, challenges, and even leadership skills
Apply rightly your self-development process to an area of a personal challenge in your life
So are you all ready to get an interactive, fun-filled, and unforgettable experience to understand your LIMITLESS INNER POWERS?
Yes. What are you waiting for then?
REGISTER NOW FOR FREE!
Personal Development 101 | Build your True Self to Choose the Right Life Path
Event Guide
Masterclass
Learn from an expert
Invite your friends
and enjoy a shared experience