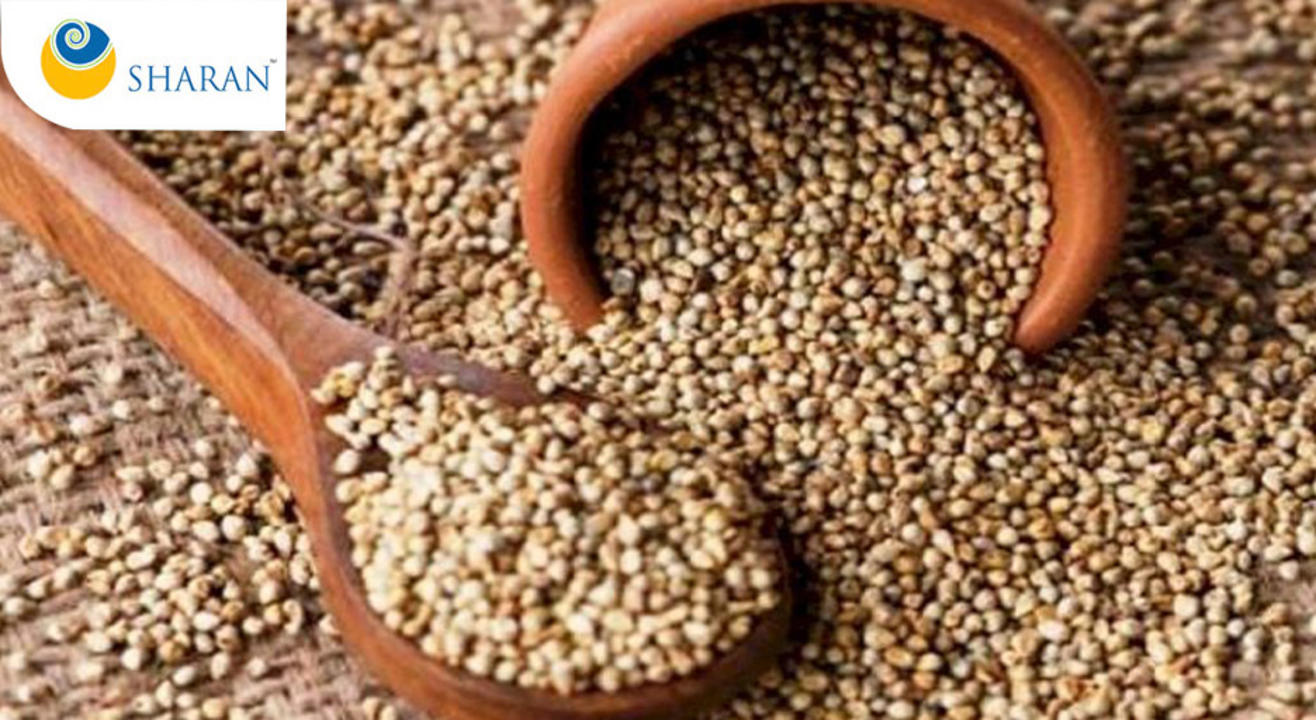 मिलेट सिरीज़ 1: बाजरा, The Millet Series 1: Bajra (Hindi)
Invite your friends
and enjoy a shared experience
Invite your friends
and enjoy a shared experience
About the Event
मिलेट भारतीय आहार में सुपरफूड के समान है।यह अनाज पर्यावरण के अनुकूल है और पोशक तत्त्वों से भरपूर है, ग्लूटेन फ़्री और पचाने में आसान भी है।मिलेट में काफ़ी अच्छि मात्रा में फ़ाइबर, अनेक वायटमिंज़, फायटोकेमिकल्ज़ और मिनरल्ज़ की बहूतायत है।
शरण गर्व के साथ मिलेट हिन्दी में सिरीज़ को शुरू करनें जा रहा है, जहां पर हम प्रत्येक सत्र एक विशेष मिलेट पर केंद्रित करेंगे।इन सत्रों में आप अनेक प्रकार के मिलेट्स की जानकारी हासिल करेंगे, मिलेट्स को कैसे पकाना है, और कैसे अपने दैनिक भोजन में इसको सम्मिलित करना है।
मिलेट्स को आप कितने अलग अलग तरीक़ों से इस्तेमाल कर सकतें, इसका पूरा विवरण दिया जायेगा।इसके साथ हम आपको ५ अति स्वादिष्ट रेसिपीज़ सिखायेंगे।
इन सत्रों को सरल और आपको अधिक सहयोग देनें के लिये, महीने के आख़िरी रविवार को एक विशेष सत्र में आपके सवालों का समाधान भी करेंगे।
तो आइए और हमारे साथ इस मिलेट सिरीज़ का हिस्सा बनिये और अपने आपको को मिलेट सशक्त बनाइए।
इस महीनें हम मिलेट बाजरा की चर्चा करेंगे.
मेन्यू:
इडियाप्पम
वेज्टबल स्टू
टमाटर बाजरा इंस्टंट डोसा
ताजे अलोइवेरा की चटनी
बाजरा मुठिया
बाजरा कढ़ी
बाजरा ऐपल ब्राउ
Millets are the humble super food of the Indian diet. They are extremely eco-friendly and packed with nutrition, gluten free and very easy to digest! They also contain a good amount of fibre, various vitamins, phytochemicals and minerals.
SHARAN is proud to start a Millet Series in Hindi, where we will focus specifically on one millet each session. You will learn all about millets, how to cook them and slowly seep them into your daily meals
You will be introduced to the millet, what all it can be used for, how to use it and lots more. The session will end with a demonstration of five delicious recipes, made from scratch.
To support you further, we will also have a special Q&A session on the last Sunday of every month so that we can answer any doubts you may have.
Join Rose and Ruchi, who are truly passionate about cooking with millets and let the magic of millets sparkle in your kitchens for your health and the environment too. So join us and get millet-powered!
This Month's Millet in Focus Is Bajra – Pearl Millet (Pennisetum glaucum)
Menu:
Idiyappam
Vegetable Stew
Tomato Millet Instant Dosa
Fresh Aloevera Chutney
Millet Muthiya
Millet Curry
Millet Apple Brownie
दिनांक: रविवार, 1 नवंबर 2020
समय: शाम ६ बजे – ७.३० बजे
पता: लाइव ऑन जूम
Dates: Sunday, 1st November 2020
Time: 6 pm – 7.30 pm (8.30 am New York, 1.30 pm UK, 4.30 pm UAE, 8.30 pm Singapore, 10.30 pm Australia)
प्रस्तुतकर्ता: रोज़मॉल पिंटो और रूचि सिंह
Presenter: Rosemol Pinto and Ruchi Singh
Note: You will receive a zoom link one day prior to the event via email.
If you do not see this please check your spam and whitelist our address to avoid missing future mails by dragging it into your Primary Box
Recipe sheets will be shared via email one day prior to the session.
In case you do not receive the email or recipe sheets, please contact – office@sharan-india.org or call / whatsapp – +91 9769117747
In case you are unable to attend the live session, you may choose to receive the recording. This will be available to as per your choice, on the day after the event or the nearest weekend after the event for a limited time of 24 hours. If you wish for this, please select the recording option while registering. The price will remain exactly the same.
Strictly no recordings will be given to those who have registered for the LIVE zoom session, whatever may be the reason.
Cancellation 24 hours before the event attracts full refund. No refund for cancellation on the day of the event.