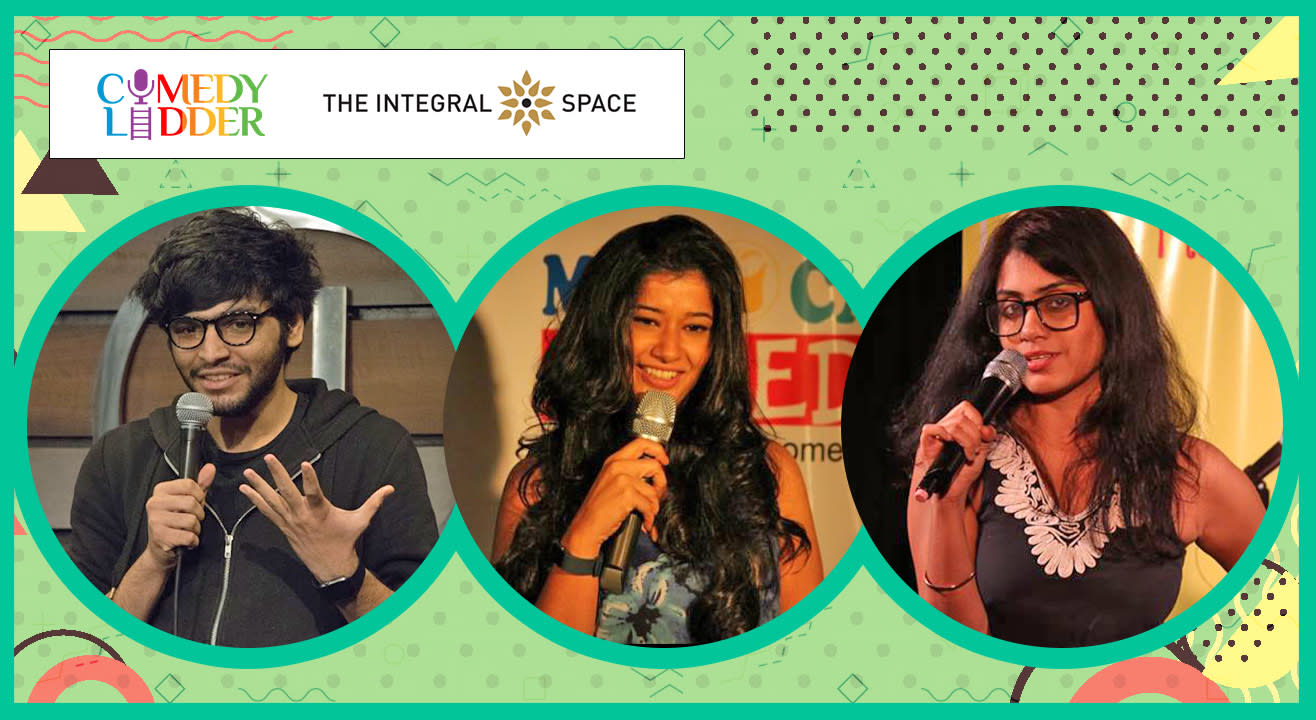 Comedy
10:20:30
The Integral Space, Lower Parel
About
10:20:30 is an hour-long show where 3 comics get to entertain you for the time allotted - it's a great way to become a fan of new comics in the scene. Laughter and fun like never before. An evening of standup comedy you do not wanna miss out on!


10: Hoshang Maini

20: Supriya Joshi

30: Jeeya Sethi


About the Artists

10: Hoshang Maini

Hoshang Maini is trying to do comedy.


20: Supriya Joshi

Supriya Joshi aka Supaarwoman is a writer, comic and caped crusader battling the pointlessness of life, one meme at a time. Supaar covers a wide variety of topics from PCOD to why Govinda might actually be the second coming of Christ. After killing is on Facebook, Twitter and Instagram, Supriya has found a new weapon of choice in the microphone and she is coming to a stage near you


30: Jeeya Sethi

Jeeya believes that if you are fat once (by fat she means FAAAAT), you are fat forever, mentally you never become thin even after losing all the weight. An event manager turned stand-up comedian, improviser and actor, she has made entertainment her new life's mission since nothing else is going for her!


Venue
The Integral Space, Lower Parel
14, Janata Estate , Opp. Palladium Mall, Lower Parel West, Lower Parel, Mumbai, Maharashtra 400013