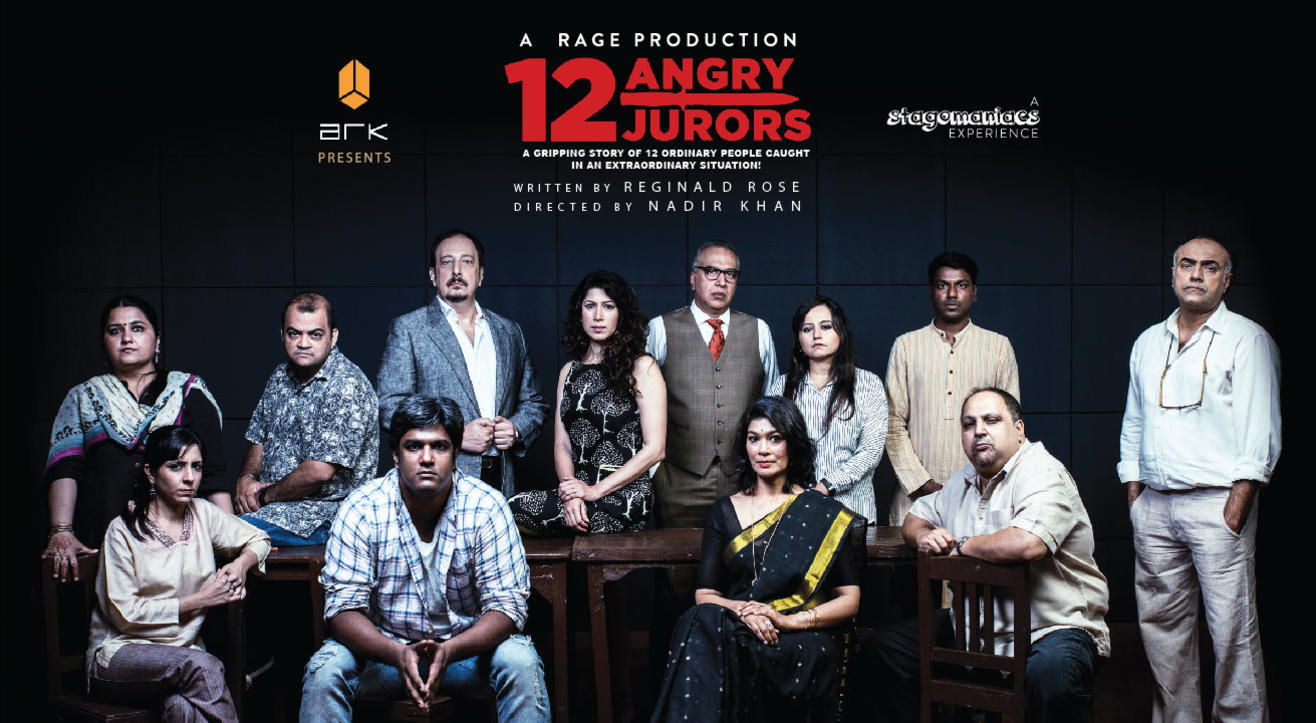 Play
12 Angry Jurors | Vadodara
August 5 | 8:45PM (Monday)
C. C. Mehta Auditorium, Vadodara
About
A Play in English & Hindi - Unparalleled Production Value - A Powerful Theatre Experience
The play, based on a film that was adapted from Reginald Rose's teleplay at the time, begins with an eighteen-year-old boy from a slum who is on trial for the murder of his abusive father. A jury of twelve people is locked in the deliberation room to decide the fate of the young boy.
Brilliantly written, blindingly perceptive and deceptively subtle, Twelve Angry Jurors forces you to remember that, at the end of the day, you are a human being. And you live in a world inhabited by other human beings.
Originally produced for Aadyam, an Aditya Birla Group Initiative.
This production of Twelve Angry Jurors is presented by Gallery Ark and is A Stagomaniacs Experience
Rajit Kapur
Prerna Chawla
Shivani Tanksale
Deven Khote
Sohrab Ardeshir
Devika Shahani
Ajitesh Gupta
Dipika Roy
Nikhil Murali
Rohit Malkani
Shivani Savant
Suresh Venkat
Venue
C. C. Mehta Auditorium, Vadodara
Aurobindo Ghosh Rd, Near Unit Building M.S.U Campus, Sayajiganj, Vadodara, Gujarat 390020