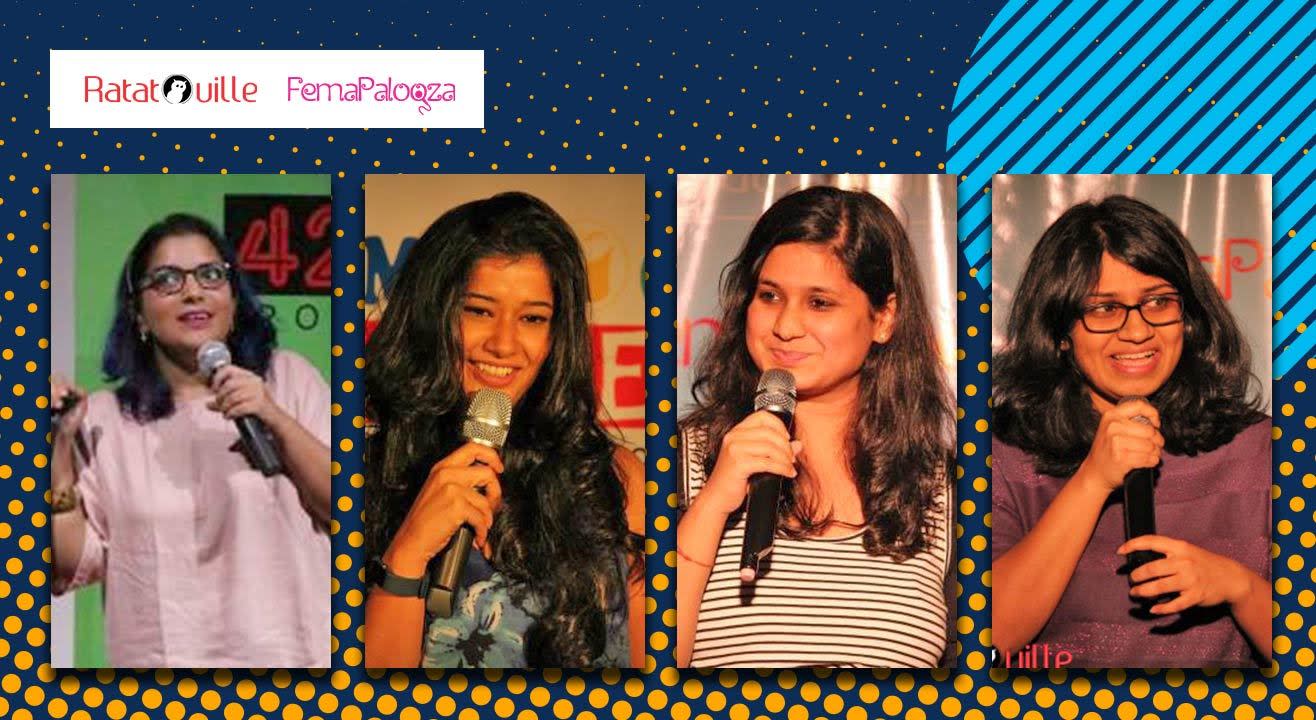 Comedy
12 Femapalooza
Kaboom, Lower Parel, Mumbai
About
An open-mic with an all female line-up orchestrated just for you. The ensemble will be composed of newbies as well as veterans. Come and be part of someone's first shot at comedy. 10 female comics with the stunning Jeeya Sethi as your host for the evening This gig will certainly leave you in splits. You do not wanna miss this one!
Jeeya Sethi
Also your beautiful host for the evening, Jeeya believes if you are fat once, (by fat she means FAAAAT) you are fat forever. Mentally, you never become thin even after losing all the weight. An event manager turned stand-up comedian, improviser and actor, she has made entertainment her new life's mission since nothing else is going for her.
Pavitra Shetty
Pavitra Shetty is an undiscovered singer, an upcoming stand-up artist and reportedly also a girl. To prove this, she has recently started a tag-team called "The Sidechicks" providing a disturbing look at what girls with unlimited WiFi connections can do. The biggest inspirations for her stand-up are her Mom, random aunts who keep visiting her place and her very own weighing scale. Already featured multiple times on television and radio, Pavvy is also part of hit Chalta Hai shows like Dame Funny and Undateable. She also has an unnaturally high number of best friends who insisted that a new bio was written for her.
Neha Dhanani
Neha Dhanani is the winner of Ratatouille's Fameplooza.
Aditi Mittal
Aditi Mittal is one of the top ten comics in the country and the girl Alok Nath warned his daughters about. After all the features in print, web, radio and television including BBC World and BBC America, there are very adjectives left unused in describing Mittal's brand of stand-up. Her comedy like her career choices are very Kamikaze but people still line-up for her shows and later remark 'Did she actually say that?'
As a regular feature at the biggest venues and comedy festivals across the country and the first Indian comedian to have performed at The Laugh Factory in Los Angeles, Aditi is doing something right and has made us believe Bad Girls will one day save the world.
Venue
Kaboom, Lower Parel, Mumbai
Kaboom, Unit no. 13, B Wing, Trade World, Gate no. 2, Kamala Mills Compound, Lower Parel