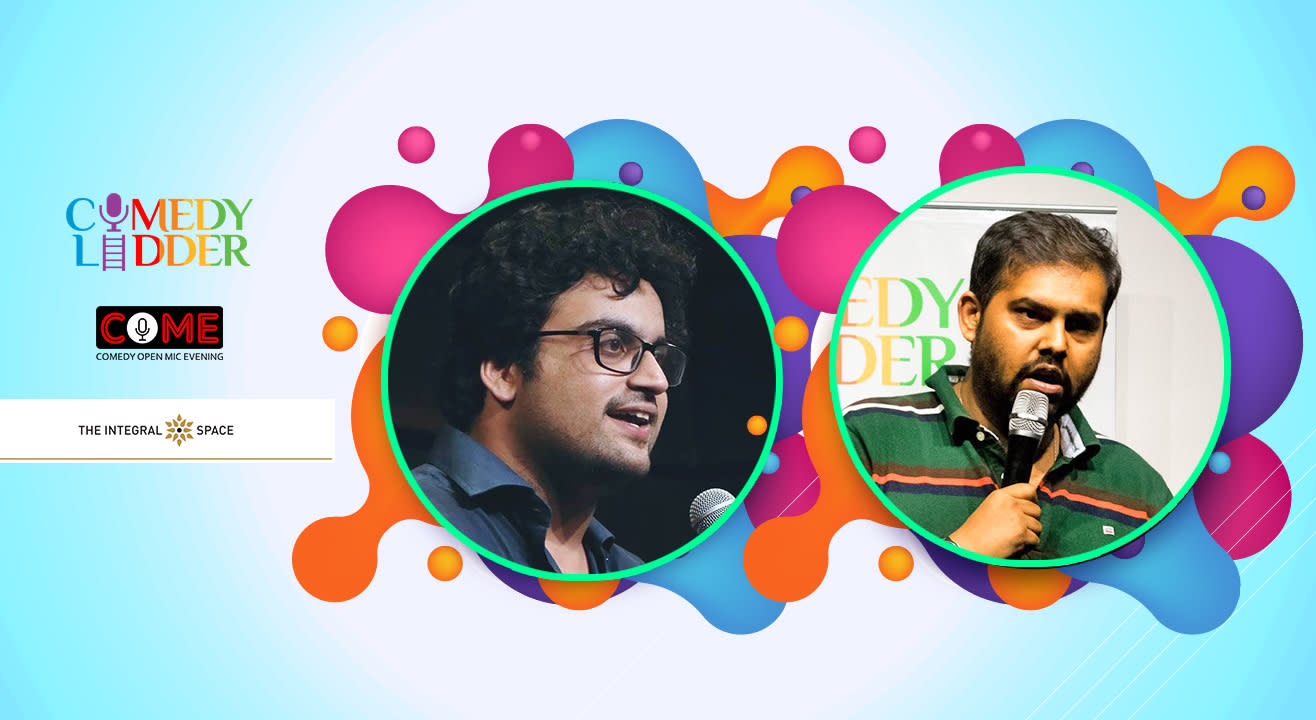 Comedy
156 COME Ft. Karunesh Talwar
The Integral Space, Lower Parel
About
COME: Comedy Open Mic Evening. Comedy is the only thing keeping people alive these days. COME, spend your evening with host Dhruv Sanghvi and 8 new comics who you have never seen before but will enjoy.

If you like comedy, come support someone's first time! A great way to spend your Tuesday evening.
Karunesh Talwar
Comedian after dark, part-time day dreamer and full-time rebel Karunesh Talwar is not a fan of gainful employment. Actually, he is not a big fan of anything except the truth through stand-up and the truth is often painful so is stand-up. Analgesics help though and they don't always come in pills.
One of the most honed acts in the country today, Karunesh has performed in pretty much every city and on all stages; big, small and weird. He also writes for television because integrity is nice but money is better.

Dhruv Sanghvi
Dhruv Sanghvi is trying to do comedy.
Venue
The Integral Space, Lower Parel
14, Janata Estate , Opp. Palladium Mall, Lower Parel West, Lower Parel, Mumbai, Maharashtra 400013