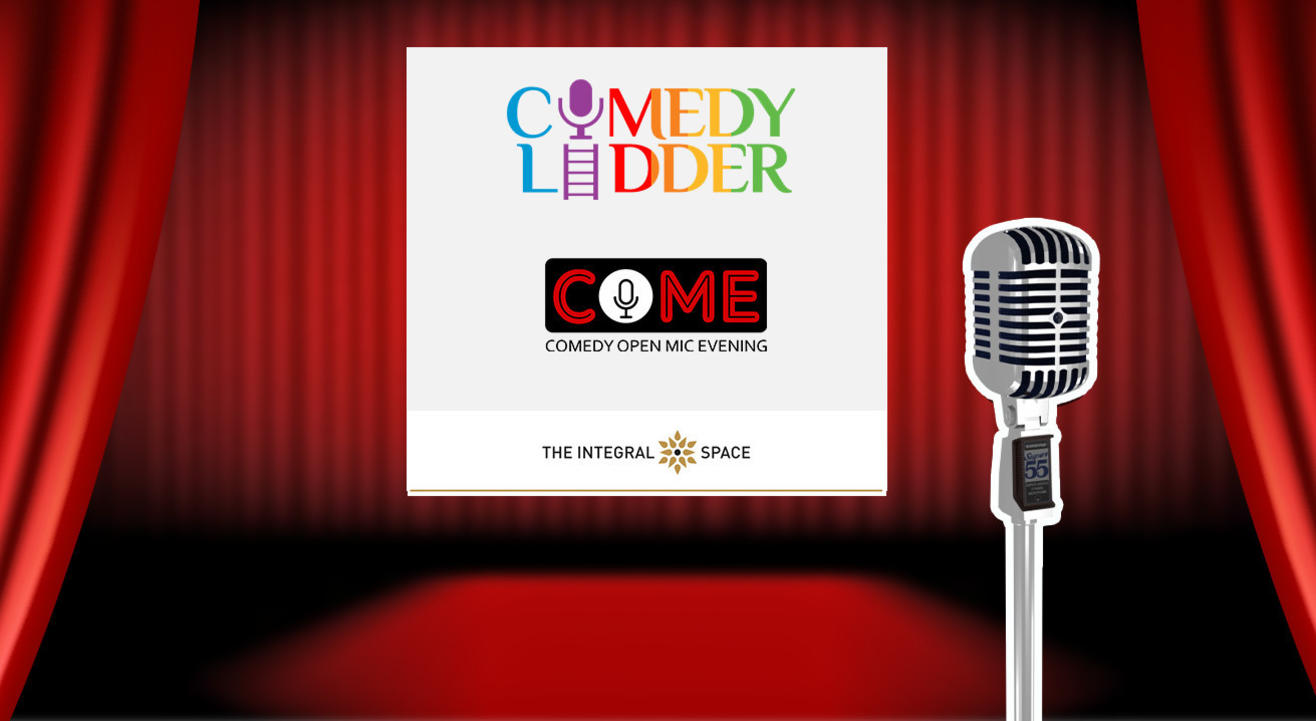 Comedy
175come Registrations
The Integral Space, Lower Parel
About
This is an open mic spot, for you to participate in the open mic not to watch as an audience. ONLY purchase the spot if you can make it for the open mic.
BEFORE YOU BUY THE SPOT, READ ALL THE RULES VERY VERY CAREFULLY.
Inappropriate behaviour will not be tolerated at Comedy Ladder.
3 spots for men , 3 spots for women, total 6 spots available
COME is a place to try your hand at standup comedy or try your new material, below are the rules.
you will get 4 mins
you HAVE to get a NON COMIC plus 1 (plus one is free entry)
you have to be 16+ to participate
if you do not get a plus one you will not be allowed to perform.
you can do the open mic in hindi or in english.
Sexist material will be called out.
NON REFUNDABLE OR TRANSFERABLE.
there are only 6 spots available
you need to be at the venue 30 min prior to the show or your spot will be cancelled without a refund.
When you purchase the spot you are also confirming all the material is your original and you are responsible for whatever you say, the organisation or the venue are not responsible.
you can only purchase 1 spot PER MONTH
This is a competition if you win you get a spot directly at the next open mic.
follow @come4come on all social media for updates on show
add come ladder as a friend on Facebook.
DON'T BE LATE.
Venue
The Integral Space, Lower Parel
14, Janata Estate , Opp. Palladium Mall, Lower Parel West, Lower Parel, Mumbai, Maharashtra 400013