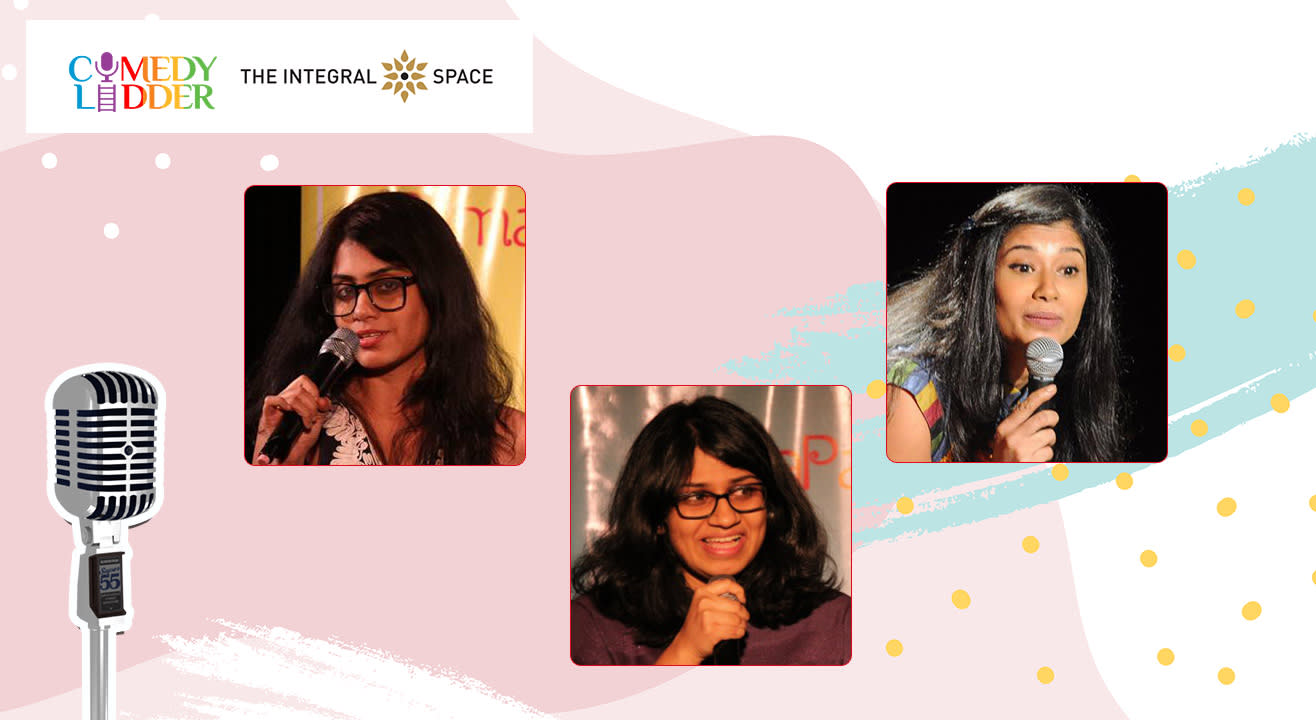 Comedy
2 Halves Ft. Prashasti Singh
The Integral Space, Lower Parel
About
2 Halves Presented by Comedy Ladder, is a show where 2 comics do 30 mins each, this time we have Prashasti Singh & Jeeya Sethi doing comedy and trying new material and the show will be hosted by Pavitra Shetty. This show is a great way to end your day!

Host Pavitra Shetty
Comic
Jeeya Sethi
Prashasti SIngh
Artist Info
Pavitra Shetty
Pavitra Shetty is an undiscovered singer, upcoming stand-up artist and reportedly also a girl. To prove this, she has recently started a tag-team called The Sidechicks providing a disturbing look at what girls with unlimited WiFi connections can do. The biggest inspirations for her stand-up are her Mom, random aunts who keep visiting her place and her very own weighing scale. Already featured multiple times on television and radio, Pavvy is also part of hit Chalta Hai shows Dame Funny and Undateable. And she has an unnaturally high number of best friends who insisted that a new bio was written for her.
Jeeya Sethi
Jeeya believes if you are fat once (by fat she means FAAAAT) you are fat forever, mentally you never become thin even after losing all the weight. An event manager turned stand-up comedian, improviser and actor, she has made entertainment her new life's mission since nothing else is going for her!
Prashasti Singh
Prashasti Singh is yet another IIM graduate searching for meaning outside academic excellence and material achievement. She is one-tenth of the choir group 'The Etceteras' and has already won several stand-up competitions on the Mumbai circuit. Between stand-up and Improv she has found space for expressing her small-town sensibilities amidst big town hustle. In the end, it may just turn out to be another Amethi to Andheri story but at least we had some good laughs along the way.
Venue
The Integral Space, Lower Parel
14, Janata Estate , Opp. Palladium Mall, Lower Parel West, Lower Parel, Mumbai, Maharashtra 400013