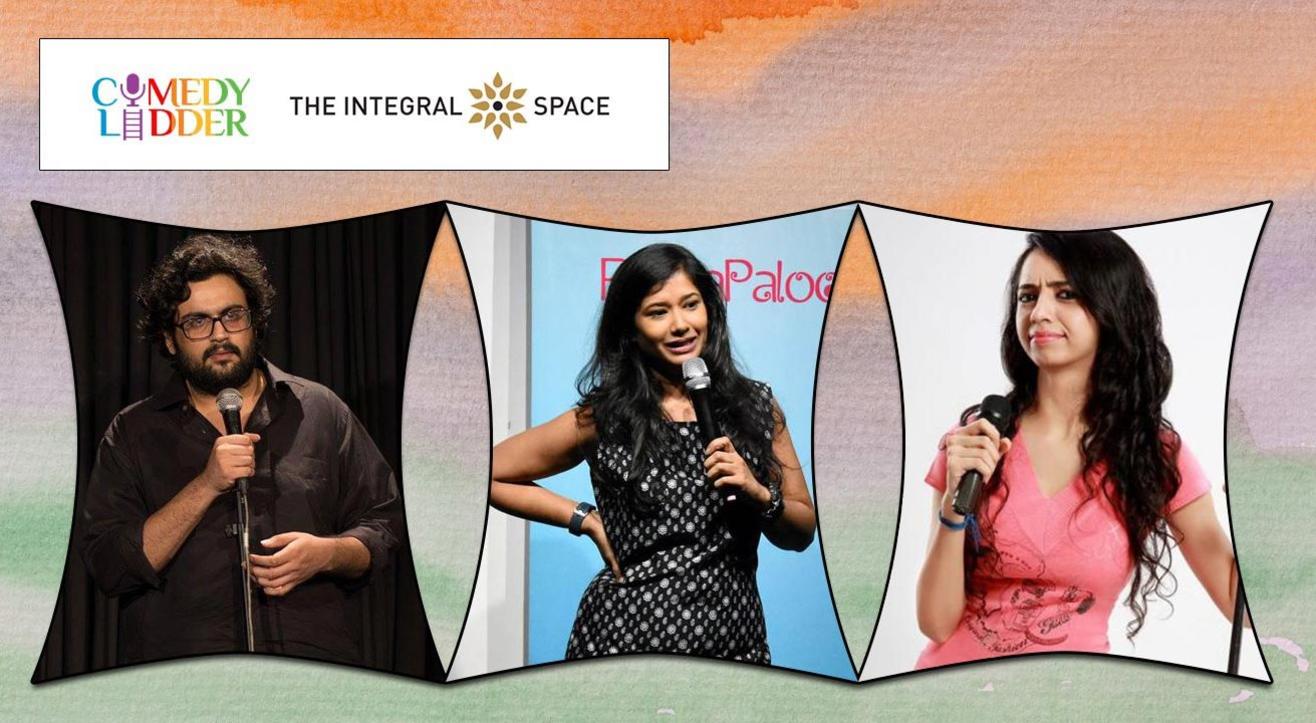 Comedy
2 halves with Karunesh Talwar and Sonali Thakker
The Integral Space, Lower Parel
About
2 Halves Presented by Comedy Ladder, is a show where 2 comics do 30 mins each, this time we have Sonali Thakker and Karunesh Talwar doing 30 mins of comedy. This show is a great way to end your day!
Jeeya Sethi
Jeeya believes if you are fat once (by fat she means FAAAAT) you are fat forever, mentally you never become thin even after losing all the weight. An event manager turned stand-up comedian, improviser and actor, she has made entertainment her new life's mission since nothing else is going for her!
Sonali Thakker
Part-time stock-broker, a dance enthusiast and a full-time Gujju who performs comedy on the weekends, Sonali Thakker is an exciting new comedy talent in the town. Talking about grave topics like traveling, shopping, and chaprigiri in her sets, Sonali's has performed on the biggest of stages including Canvas Laugh Club and NCPA. In 2017, she took her special 'Almost There' to stage across the country.
Karunesh Talwar
Comedian after dark, part-time day dreamer and full-time rebel Karunesh Talwar is not a fan of gainful employment. Actually, he is not a big fan of anything except the truth through stand-up and the truth is often painfulso is stand-up. Analgesics help though and they dont always come in pills. One of the most honed acts in the country today, Karunesh has performed in pretty much every city and on all stages; big, small and weird. He also writes for television because integrity is nice but money is better.
Venue
The Integral Space, Lower Parel
14, Janata Estate , Opp. Palladium Mall, Lower Parel West, Lower Parel, Mumbai, Maharashtra 400013