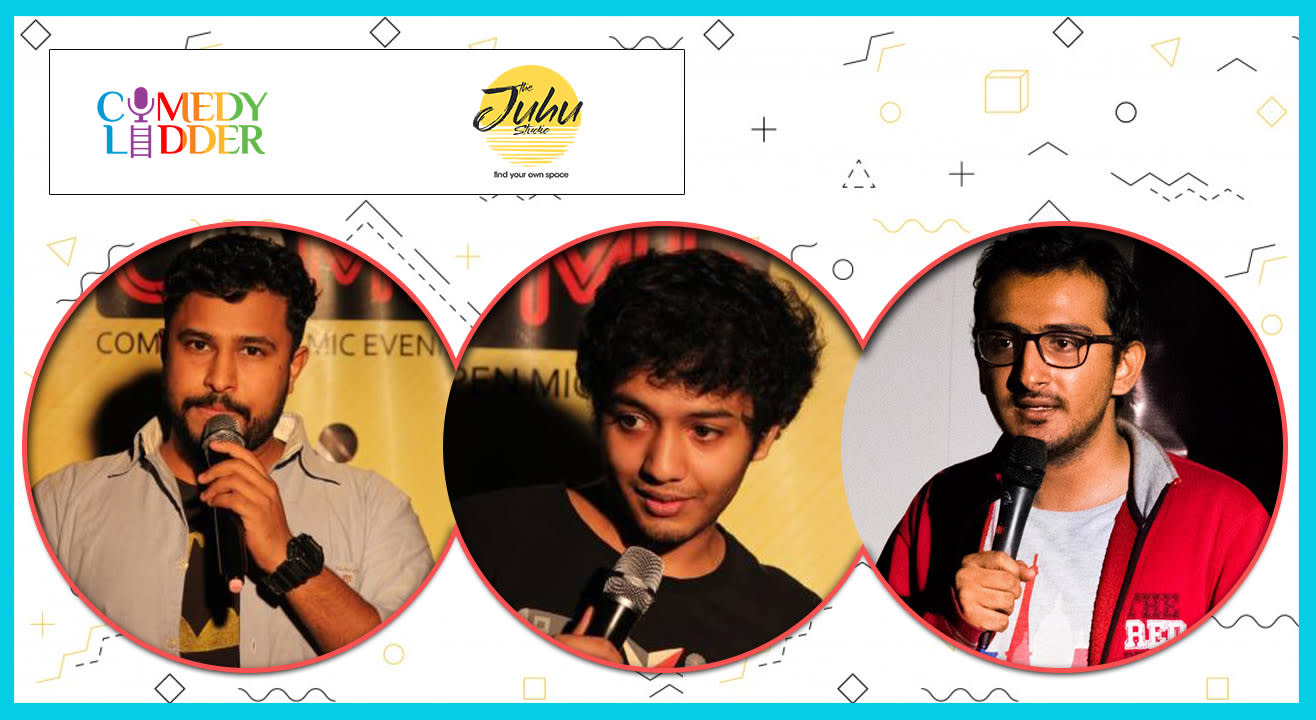 Comedy
2 Halves With Abish Mathew & Masoom Rajwani
About
2 Halves Presented by Comedy Ladder, is a show where 2 comics do 30 mins each, this time we have Abish Mathew & Masoom Rajwani doing comedy and trying new material and the show will be hosted by Christopher Barreto This show is a great way to end your day!
Host Christopher Barreto
comics
Masoom Rajwnani
Abish Mathew
Spot Mikhail Almaida
Artist Info
Christopher Barreto
Christopher Barreto is an upcoming standup comedian and has featured in several shows.
Abish Mathew
Widely known for his work with All India Bakchod and as the star of Son of Abish, his YouTube comedy channel of more than 90,000 subscribers, Abish Mathew is one of the most experienced and unique comedians in the country. His performances are littered with funny original songs, silent enacted one-man sketches, online shows, improv and stand up that keep his style of comedy fresh and thoroughly entertaining. Abish has performed as a headliner comic for comedy companies like Weirdass Comedy, The Papa CJ Comedy Company, East India Comedy, Schitzengiggles and many more.
MAsoom Rajwani
Masoom Rajwani is an upcoming standup comedian and has featured in several shows.
Mikhail Almeida
Mikhail is a writer, stand-up comedian, improviser and a 21 year-old student who has taken four years to get to the third year of his degree. When he's not making bad decisions regarding life he's busy being a mass consumer of Chicken Tikka. He now seeks validation by making strangers laugh.