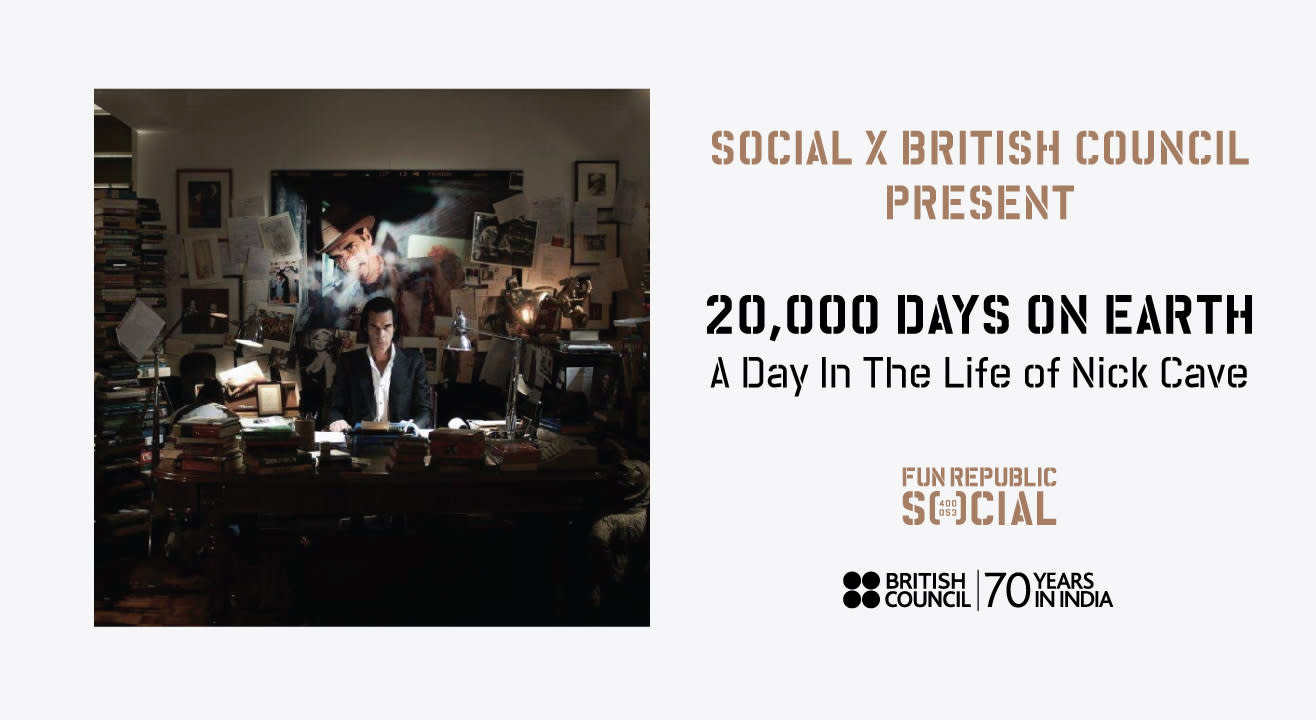 Screening
Social X British Council present 20,000 Days On Earth, Mumbai
Fun Republic Social, Mumbai
About
Drama and reality combine in a fictitious 24 hours in the life of musician and international cultural icon, Nick Cave.


With startlingly frank insights and an intimate portrayal of the artistic process, the film examines what makes people who they are, and celebrates the transformative power of the creative spirit.


20,000 Days on Earth is an inventive, lyrical ode to creativity featuring the musician and cultural icon Nick Cave. The film fuses drama and reality by weaving the journey of a fictional day in the life of the rock star, with an intimate portrayal of his artistic process. It is the debut directorial feature film by innovative visual artists Iain Forsyth & Jane Pollard and is set to an original score by Nick Cave and Warren Ellis.
The British Council is the UK's international organisation for cultural relations and educational opportunities. They create friendly knowledge and understanding between the people of the UK and other countries by making a positive contribution to the UK and the countries they work with – changing lives by creating opportunities, building connections and engendering trust.
Social blends the best of the office and the café. Social is the land of the free (lancer) and home of creative souls looking for an exhilarating alternative to a typical work day. In Bangalore, Delhi and Mumbai, Social is a path-breaking urban hangout that's designed to take you offline while still keeping you connected; a place where networking can happen even if the net's not working (don't worry, the net's always working).