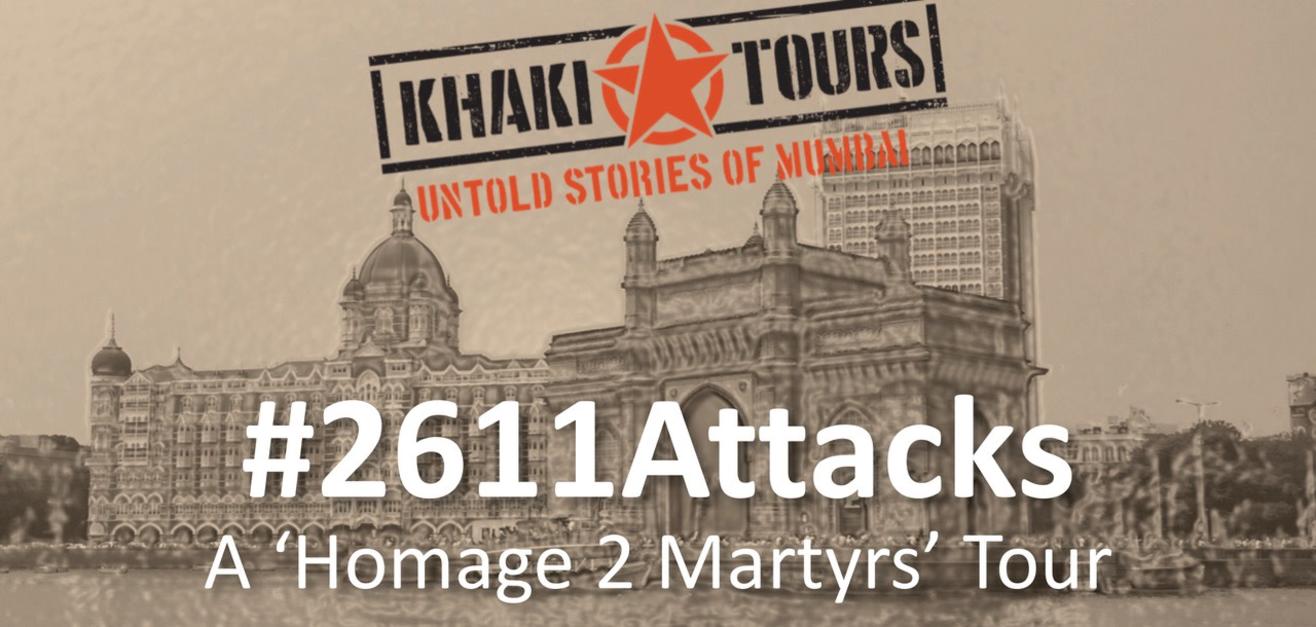 Guided Walks
#2611Attacks by Khaki Tours
The Asiatic Society of Mumbai, Town Hall
About
#2611Attacks by Khaki Tours
November 2008 was when the busy streets of Mumbai turned into a war zone. A group of ten militants infiltrated the city and carried out shootings and bombings at various locations. As we approach the 11th anniversary, Khaki Tours takes you through a bus tour that starts from the location that these militants entered the city and ends where the last militant was caught alive. Join us as we pay homage to the martyrs and the Spirit of Mumbai at various memorials across the city.
Date: 23rd November 2019
Starting Time: 6.30 PM
Starting Point: Asiatic Society Steps, Opp. Horniman Circle
Duration: 4 Hours
Distance: 2 Kms walking and rest in a bus
Ticket Price: Rs. 1499/- (Includes the bus charges)
Highlights of the walk :
- The Surreptitious Entry
- The Backbay Chase
- The fishermen who saw them coming
- The Palace that ended up as station warzone
- An announcement that saved lives
- Chaos at the Cafe
- The taxi blasts
- A hotel that survived five blasts
- A narrow escape for some
- The hospital where blood was spilt
- The gateway of reporters
- And of course… memorials galore!
Venue
The Asiatic Society of Mumbai, Town Hall
Town Hall, Shahid Bhagat Singh Road, Fort, Fort, Mumbai, Maharashtra 400023
GET DIRECTIONS