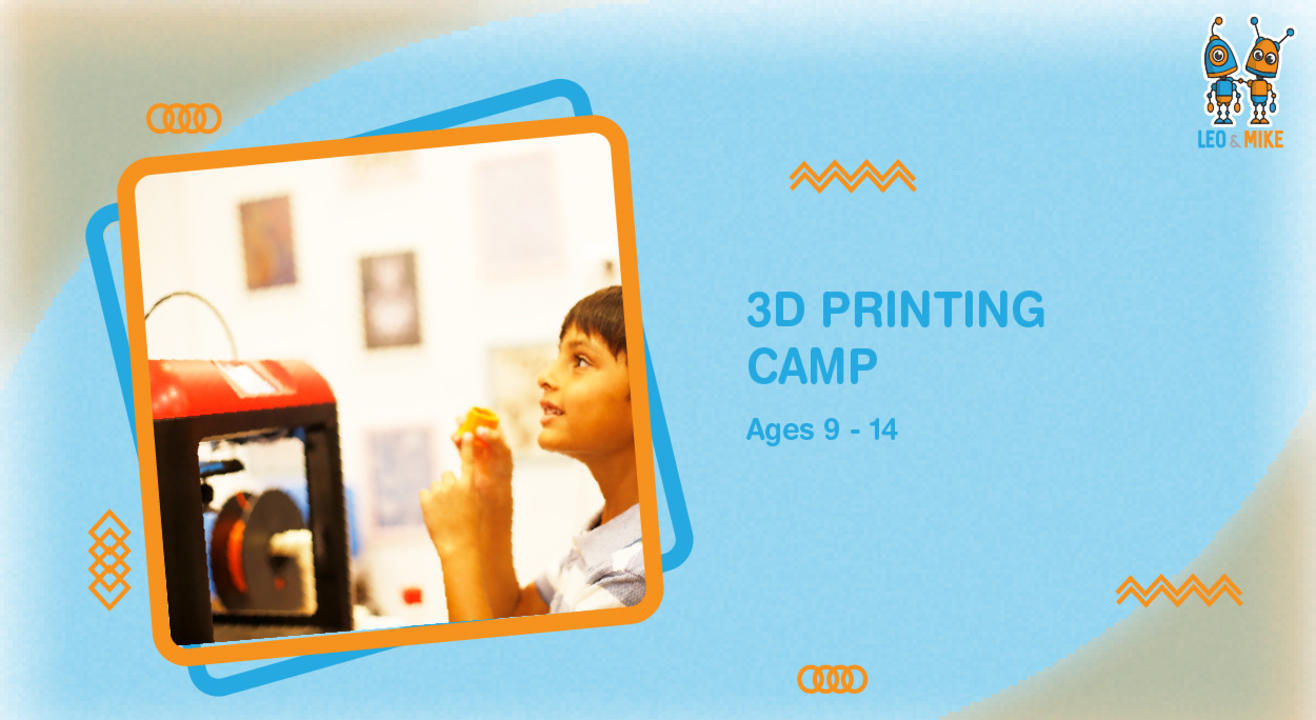 Kids Activity
3D Printing Intensive Camp for Ages 9-14!
About
3D printing is no longer just a "new and upcoming technology". Printing of houses, aircraft parts and food are becoming mainstream. This technology is set to revolutionise manufacturing, supply chain and logistics. 3D printing is also heavily being used in education to teach engineering design, 3D modeling and foundations of 2D and 3D geometry.
This 2-day intensive 3D Printing & design thinking camp aims to give you an intense exposure to a technology that will be seen everywhere soon. Why not be an early adopter?
Date- 27th & 28th July
Timings- 9 AM to 5 PM
About this camp:
Conceptualise, model, print and take part in the 3D printing revolution!
What happens in this camp?
Learn everything you need to know about 3D Printing and do real-time printing in this two-day hackathon. Conceptualise and design a 3D model that can solve a real problem you face in your everyday life. Make it print ready using a 3D modeling software. Print it out using a 3D printer, take it home and put it to use!
Learning Outcomes:
3D printer - how it works
3D printer - how to use it to print functional models
3D Modeling Software: User interface, layout and functions
3D Modeling Software: 3D modeling, scaling, orientation
Scaling Software: Resolution, scaling, duplication, rotation
Math: 2D and 3D geometry
Skill Outcomes:
Critical Thinking - Can I make the correct judgements that put together the different strengths of my team to conceptualise a 3D model, create a 3D representation on a software, and print it out using the capabilities of the 3D printer given to me?
Communication - There will be no final product without discussion and negotiation
Collaboration - It takes a strong team go through the entire process of designing and printing a 3D model
Decision Making - What is my 3D model solution to an everyday problem? How should it look like?
Time Management - How can we conceptualise, design a realistic 3D model, make it ready for 3D printing and print it out in 6 hours.
Frequently Asked Questions:
Will food be provided?
Snacks and refreshments will be provided.
Who will be teaching?
Trained facilitators who have undergone intensive training in learning psychology, classroom management, experiential & project-based learning methodologies for different tools film making, electronics, programming, design and various subjects including sciences, technology, engineering, design and arts.
Will my child be required to bring anything from home?
No, all the equipment and materials will be provided.
What takeaways will my child get?
Your child will get a certificate from Leo & Mike, as well as fun goodies like postcards, bookmarks, badges and laptop stickers.
Parents love our programs!
"At Leo&Mike, my children are learning while having fun and that makes the interest & involvement from them far more superior and I think that's the way forward." - Sanket Dharod, Director, Welkin Group.
"I feel like what Leo&Mike is offering whether its design thinking or whether its stop motion movie making (which is what my daughter has attended) the idea is the thought process, the framework of thinking that they are building in kids and I think that's what future readiness is about. I greatly recommend them." - Soumya Velayudham, CEO, Gray Matters India.
Venue
Jxtapose
587, Rd Number 32, Aditya Enclave, Venkatagiri, Jubilee Hills, Hyderabad, Telangana 500033