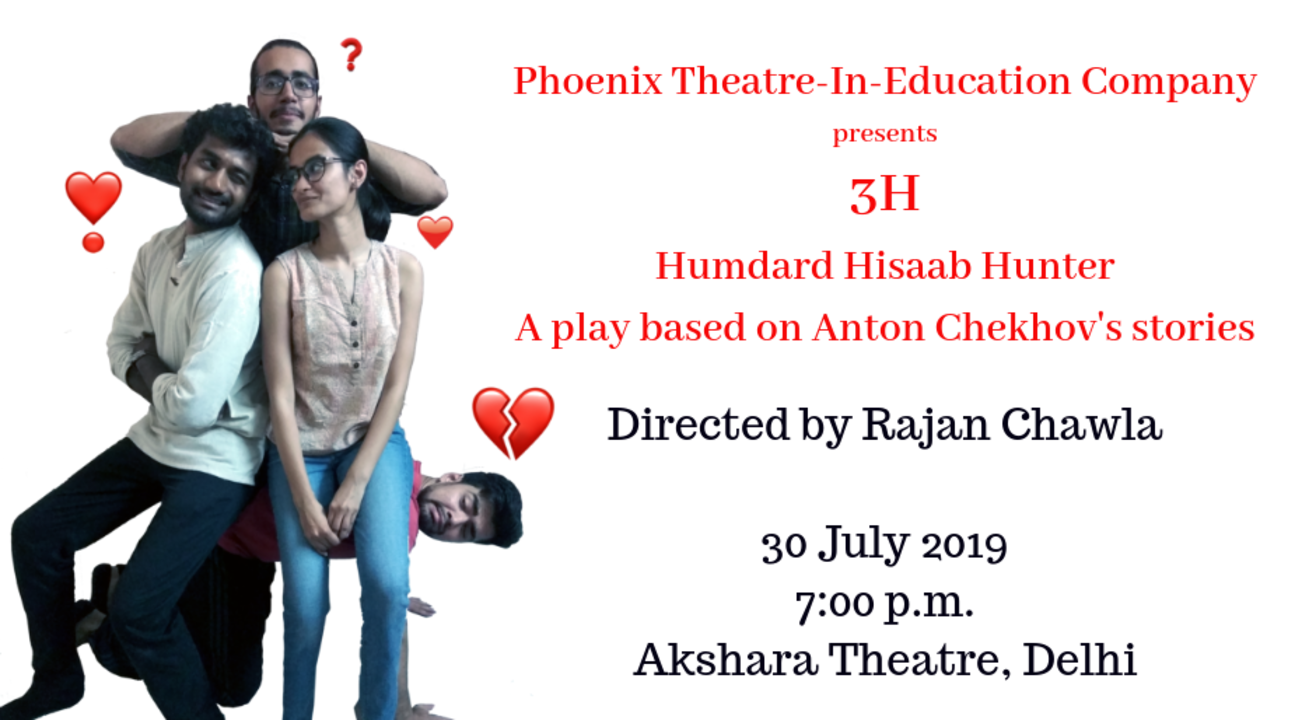 Play
About
Cast: Sonya Jain, Nirbheek Banga, Aditya Singh, Praveen Pithambaran, Pooja Chawla

Hunter is about a charming man Bhaskar, whose chief preoccupation is to entice married women. What is unusual about it is the way he does it. Can a man attract women in the absence of a mutual glance or without talking or even writing letters to her? He gives an instructional session on winning women and claims to be "The Greatest Seducer of all time".
Hisaab - A father attempts to cheat his children's governess out of her pay by making up offenses and damages for which the governess must "compensate".
Humdard - A pandit visits the dentist complaining of a toothache, but the compouder's zeal for his profession begins to frighten his patient.
Venue
Akshara Theatre, Delhi
11-B, Baba Kharak Singh Marg. Next to RML Hospital exit no. 5, Closest Metro Stations: Rajiv Chowk, Patel Chowk and RK Ashram, Delhi NCR