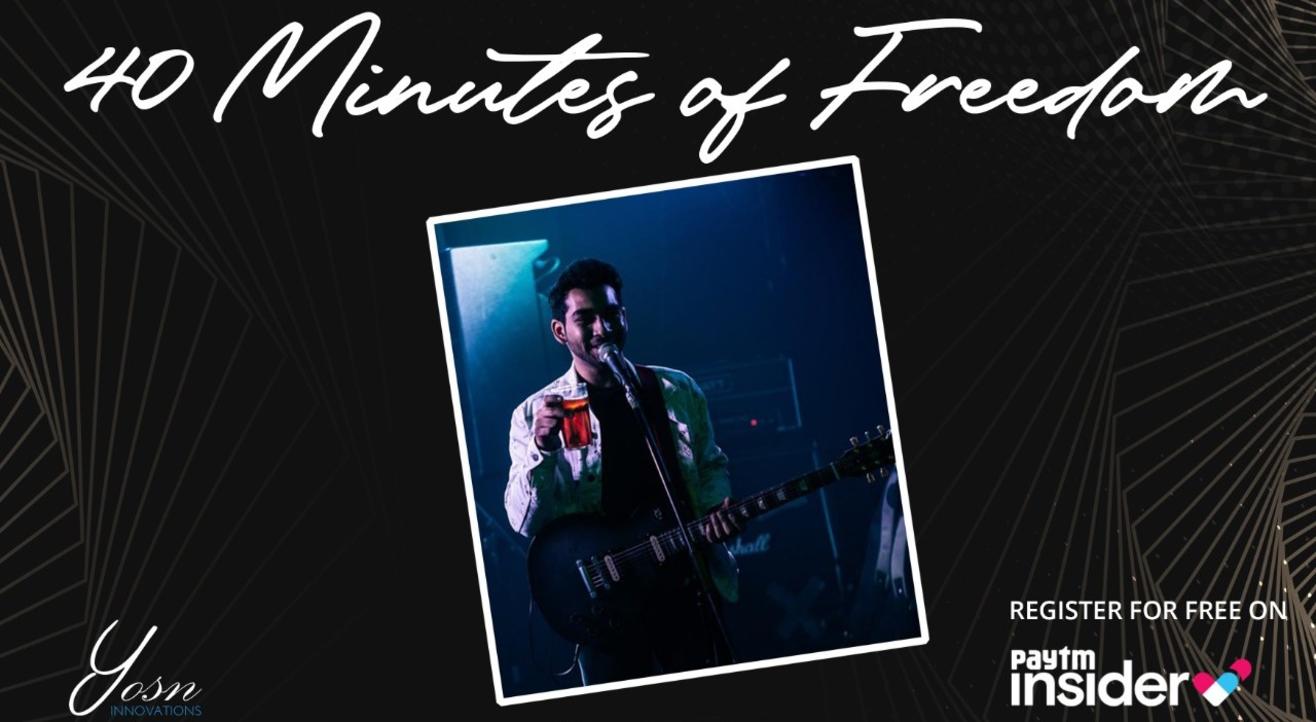 YOSN Innovations Presents 40 Minutes of Freedom by Dakshey
Invite your friends
and enjoy a shared experience
Invite your friends
and enjoy a shared experience
About the Event
Dakshey is a singer/songwriter who captures the emotions resulting from the fluidity of existence through his guitar. Having recently returned from the UK after touring with the rock-trio 'The Hultanas,' and having worked as a session musician for the hip-hop duo 'Dimwitted', join him as a solo artist, exploring the ideas and genres that gives India its great depth.
'For someone who has never stayed stationary for an extended time-period, art is that much more important as a grounding/escape mechanism.'
As a firm believer that music sounds better when it mirrors current affairs, this show is Dakshey's attempt to spread awareness and help empower all the people fighting on the side of freedom. With society changing at an amazing pace right now, it is crucial to critically mediate the line between the freedom and necessity. Let's share 40 minutes experiencing what makes life on this planet so great. Because this ability that we all have, to share our experiences and unite for objectively any cause, is nothing short of amazing. In this case It would be to showcase some upcoming music.