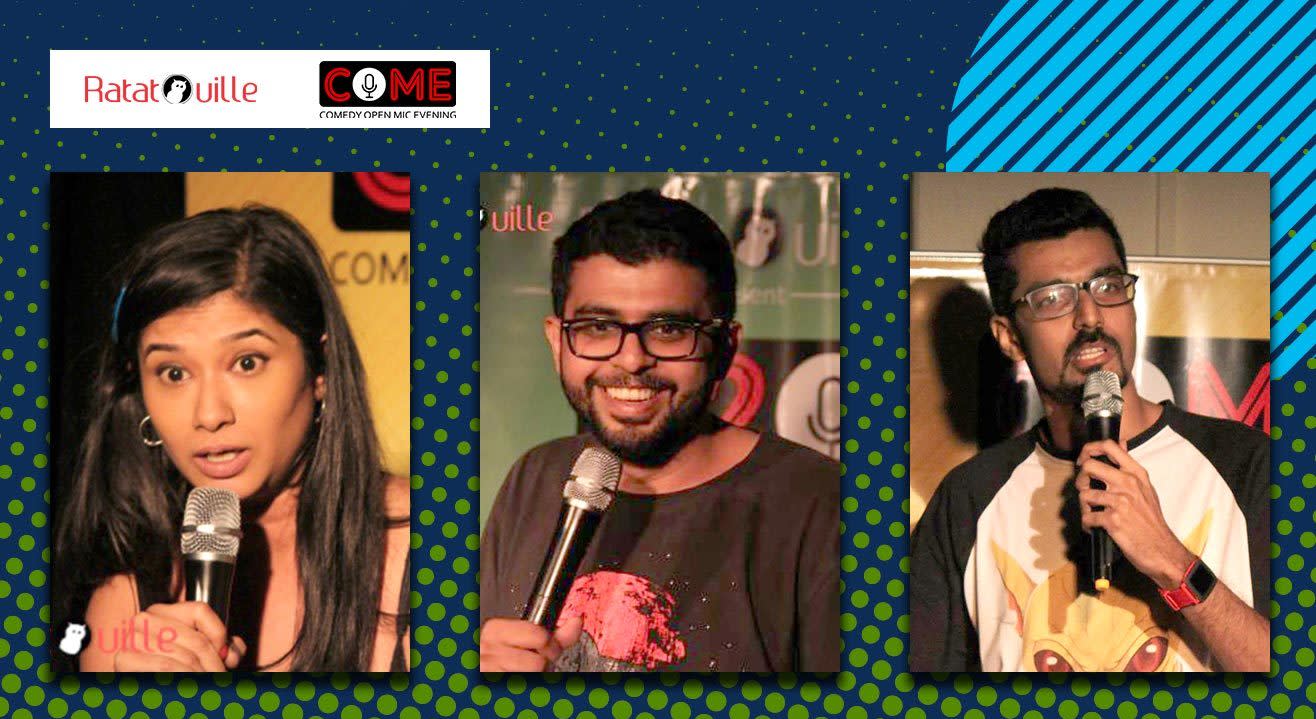 Comedy
43 Come Presented By Ratatouille
About
Stand-up gigs are the best way to kickstart your weekend! And to help you do that Ratatouille brings you 43 COME, an open mic evening where some new comics take the stage for the first time and the experienced ones try their new material. This evening will be anything but ordinary. How do we know that?
Because Jeeya Sethi, Aakash Mehta and Azeem Banatwala will be performing!
ARTISTS:
Jeeya Sethi - Host
Jeeya believes if you are fat once (by fat she means FAAAAT) you are fat forever, mentally you never become thin even after losing all the weight. An event manager turned stand-up comedian, improviser and actor, she has made entertainment her new life's mission since nothing else is going for her!
Aakash Mehta
Aakash Mehta, a comedian, musician, writer, audio engineer and law graduate from Mumbai does all this without being a star kid. It helps that he has issues and that he likes dealing with them on stage. His stand up covers everything from piles to suicidal tendencies to being a kid. A true student of the art, Aakash now relishes every mishap, misfortune and misadventure so that he can talk about it on stage.
Azeem Banatwala
Azeem Banatwala is a popular stand-up comedian and has performed at many stand-up events and shows.
Venue
Studio Mojo
102 Kane Plaza, Chincholi Bunder Rd, Ram Nagar, Malad West, Mumbai, Maharashtra, Ram Nagar, Malad West, Mumbai, Maharashtra 400064
GET DIRECTIONS