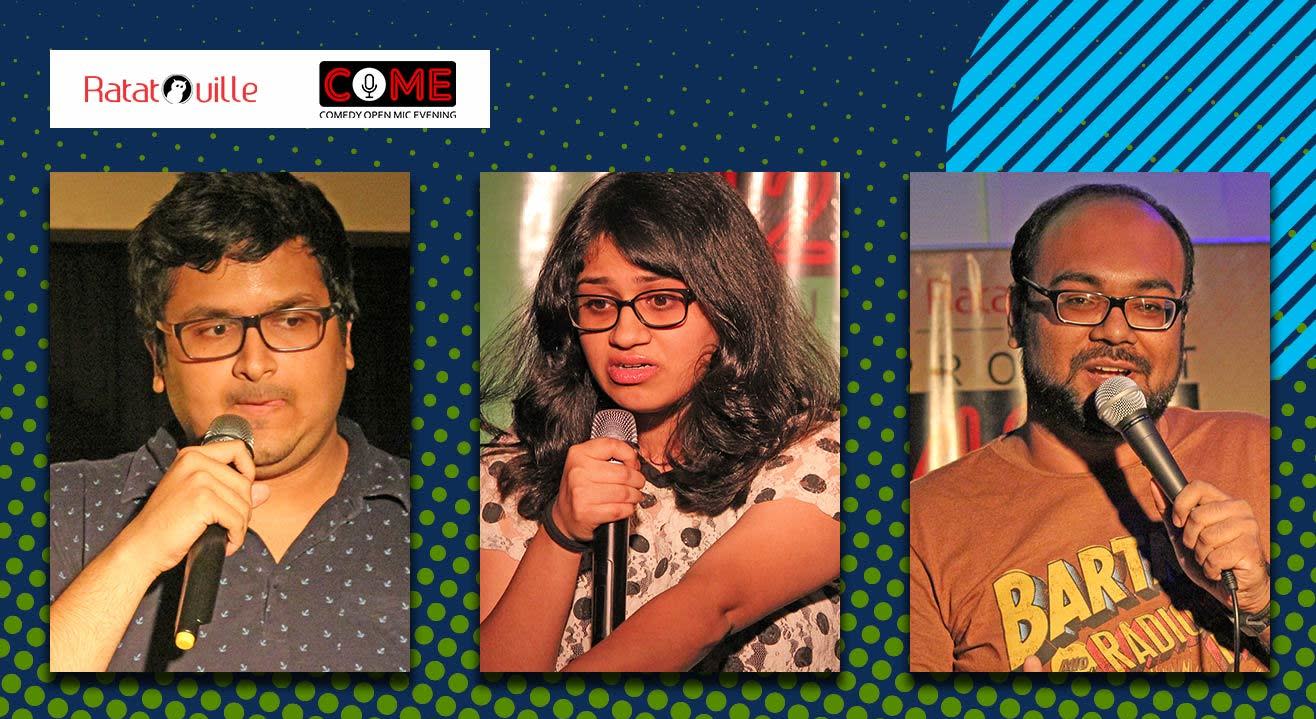 Comedy
49 COME presented by Ratatouille
About
Need a quick and effective dose of organic anti-depressants? Make yourself available for an evening of laughter and LOLs at 49 COME presented by Ratatouille: an open mic for comedians.
Be a part of a new comic's focus group as he/she tries new material for you or watch seasoned laughter specialists test new routines that you get to hear before anyone else! A win-win-win for everyone!
Dhruv Deshpande (Host)
Leading the bandwagon of jesters who will entertain you is Dhruv Deshpande, a 22 year old Buzzfeed Celebrity. Performing stand-up for over two years now, Dhruv's talent has been widely recognized beyond his home-turf of Thane. He has performed at all major venues and entertained crowds at some of the biggest comedy festivals. His material ranges from break-ups to Shakespeare to his unruly hair. He has also sold out his comedic genius for radio shows, corporate events and IIFA Awards.

Pavitra Shetty
Pavitra Shetty is a closet singer, an openly funny stand-up artist and allegedly a human girl. The biggest inspirations for her humorous routines are her Mom, random aunts who keep visiting her place and the weighing scale. An established TV and radio artist, Pavvy made a splash as part of the cast of hit Chalta Hai Comedy shows Dame Funny and Undateable. Her jokes on everyday situations will have you laughing and nodding as you relate to everything she says.

Abbas Momin
Abbas Momin is a freelance humor writer. His favourite target for his jokes is his own poor self. He tried his hand at becoming a doctor, but quit after diagnosing himself with depression and low self-esteem – and prescribing himself with the best medicine – that of laughter. He then became a different kind of physician – one that specialises in alleviating sadness through jokes, known commonly as a comedian.
Venue
Studio Mojo
102 Kane Plaza, Chincholi Bunder Rd, Ram Nagar, Malad West, Mumbai, Maharashtra, Ram Nagar, Malad West, Mumbai, Maharashtra 400064
GET DIRECTIONS