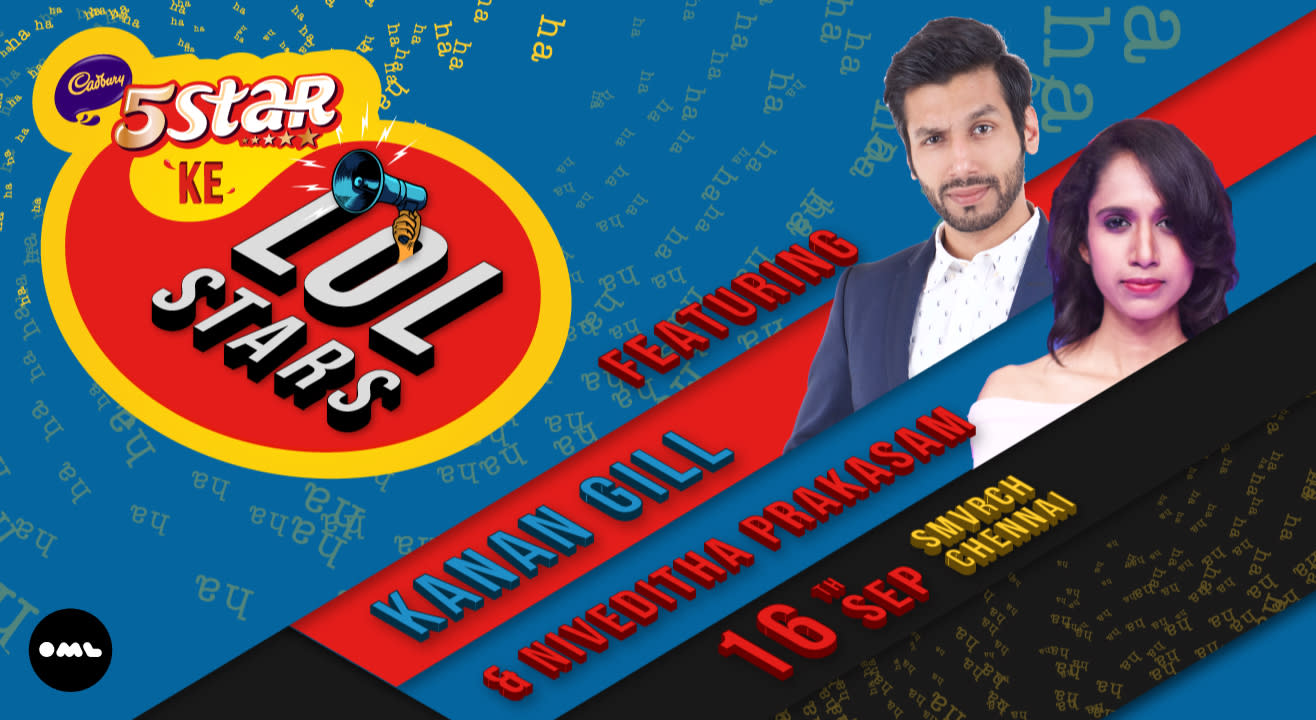 Comedy
5 Star ke LOLStars feat Kanan Gill and Niveditha Prakasam, Chennai
Sir Mutha Venkatasubba Rao Concert Hall, Chennai
About
A LOLStars Comedy night promises you an evening of the finest comics giving you new comedy, which is guaranteed to leave you red in the face and give your abs a good workout. You will see one of the top comics on tour, supported by a rising star who has recently brought comedy club audiences to its collective knees. Keep checking this page because more and more shows will keep getting announced - and more cities as well. There could be a few surprises in there as well!
Kanan Gill

With his razor-sharp wit, Kanan is one of India's most popular sketch and stand-up comedians in the country. The Mumbai-based comic has performed over a 1000 shows around the world and his recent comedy special, Keep It Real, was received with rave reviews. The man (who was only a boy back then) shot to fame with the hit Pretentious Movie Reviews series, with fellow comedian Biswa Kalyan Rath. He also dabbles in sketch comedy (acted in How Insensitive! and the acclaimed mockumentary Better Life Foundation by Them Boxer Shorts) and stand-up (toured India with two hour-long shows: Feeling with Kanan, and All Correct Opinions). He made his Bollywood debut with the 2017 release, Noor.

Nivedita Prakasam

Niveditha Prakasam is an automobile engineer turned language editor turned standup comedian from Tamil Nadu. She won the reality TV show TLC Queens of Comedy and has now moved to Bombay to steal everyone's jobs. Her style has been described as intelligent, wry and sarcastic.
Venue
Sir Mutha Venkatasubba Rao Concert Hall, Chennai
13/1, Shenstone Park, Harrington Road, Chetpet, Chennai, Tamil Nadu 600031