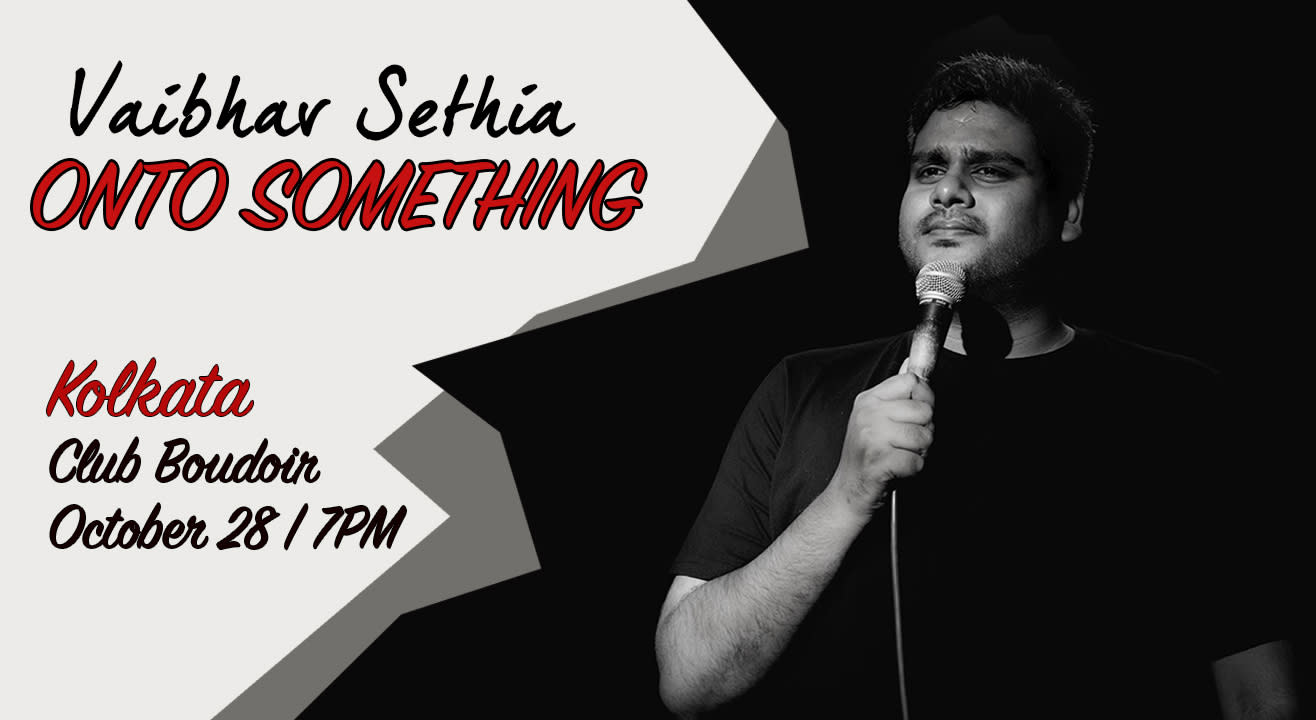 Comedy
Onto Something- A trial show by Vaibhav Sethia
About
After his super hit Amazon Prime special Don't, watch Vaibhav's new show take shape live on stage. He is trying an hour long of new jokes, which are already hilarious. Packed with witty observations about the absurdities of live, this is an absolute must watch !
Vaibhav Sethia

V for Vaibhav, V for variety. From smokers, suicide and solitude, and design of cockroaches and humans, and cats, to vegetarians, pilots and bikers, comedian Vaibhav Sethia's stand-up sets cover all possible topics with his jokes and stories.
He is an ex-Marwari who was banished from the community for being too funny (their stomachs were hurting too much from laughing 24*7). The comedian has performed at all the popular comedy haunts, like the Canvas Laugh Club, and has won popular contests like the Pajama Fest Open-Mic in 2014. Vaibhav released his one hour special 'Don't' in 2018 on Amazon Prime Video which has been well received. The Kolkata-raised, IIT-Rourkee graduate has previously worked as a writer and an assistant director, after he quit his money-minting oil company job.
He co-founded Comedified in 2014, with fellow comedian Anirban Dasgupta, Kolkata's most popular comedy group, and was instrumental in starting a comedy scene in the city, leading to as many five open-mics every week, when there were none.
Venue
Club Boudoir,Kolkata
Shakespeare Point, 3rd Floor, Near Bhajanlal's, 40 Shakespeare Sarani, Elgin, Kolkata, West Bengal 700017