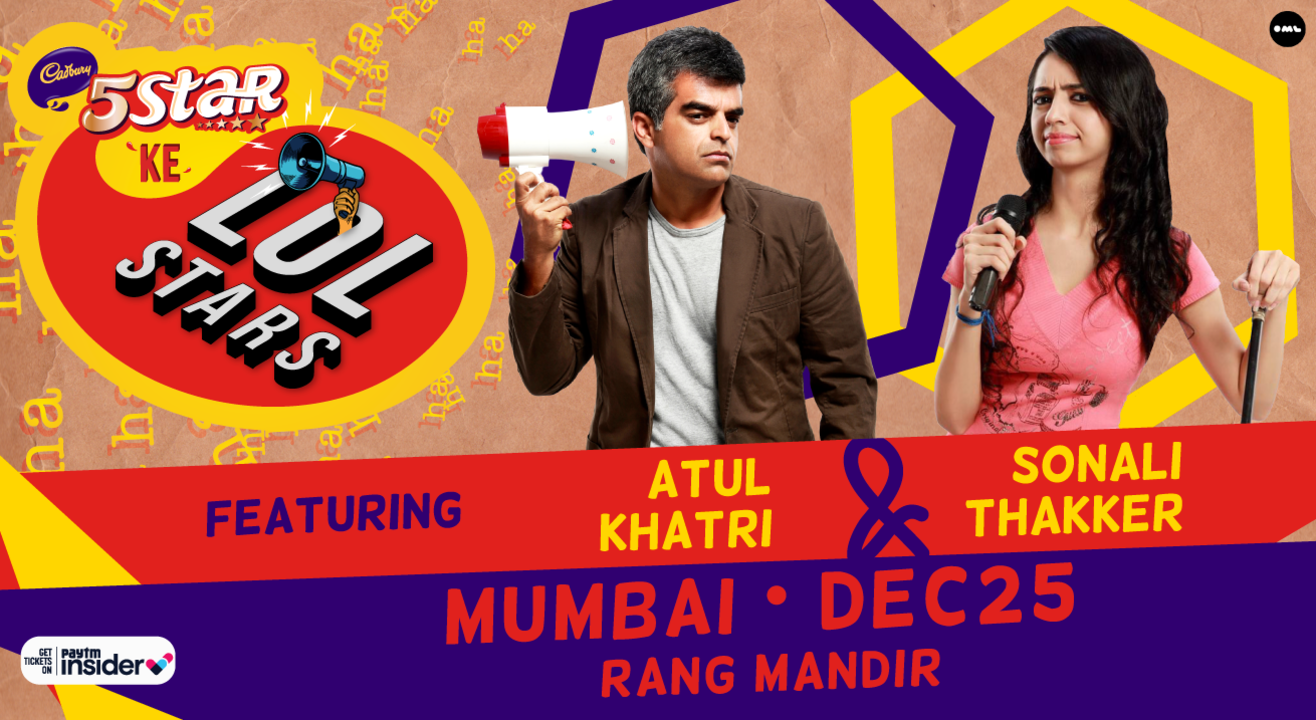 Comedy
5Star ke LOLStars ft Atul Khatri & Sonali Thakker
Bal Gandharva Rang Mandir, Bandra
About
A LOLStars Comedy night promises you an evening of the finest comics giving you new comedy, which is guaranteed to leave you red in the face and give your abs a good workout. You will see one of the top comics on tour, supported by a rising star who has recently brought comedy club audiences to its collective knees. Keep checking this page because more and more shows will keep getting announced - and more cities as well. There could be a few surprises in there as well!
About the Artists
Atul Khatri
Can businessmen be funny? Yes. Meet Atul Khatri, a middle-aged businessman-turned-comedian who now makes a living making people laugh harder than they ever have. A former member of one of the country's leading comedy collectives, East India Comedy, Atul has often been spotted on their YouTube series like EIC Outrage, and specials such as EIC vs Bollywood. Bringing his 40+-year-old perspective with every show, he performs regularly at comedy clubs and does private shows in India and abroad. The comedian has showcased his skills at the prestigious Utrecht International Comedy Festival in the Netherlands and Belgium, and at the 8th Annual Hong Kong International Comedy Festival in 2014. CNN-IBN recently rated him as one of the Top 20 Comedians in India to Watch Out For, post winning the competition CEOs Got Talent.
Sonali Thakkar
Part-time stock-broker, a dance enthusiast and a full-time Gujju who performs comedy on the weekends, Sonali Thakker is an exciting new comedy talent in the town. Talking about grave topics like travelling, shopping and chaprigiri in her sets, Sonali's has performed on the biggest of stages including Canvas Laugh Club and NCPA. In 2017, she took her special 'Almost There' to stage across the country.
Venue
Bal Gandharva Rang Mandir, Bandra
Junction 24th and 32nd Road, Near Patwardhan Park, Off Linking Road, Bandra West, Mumbai, Maharashtra 400050, India