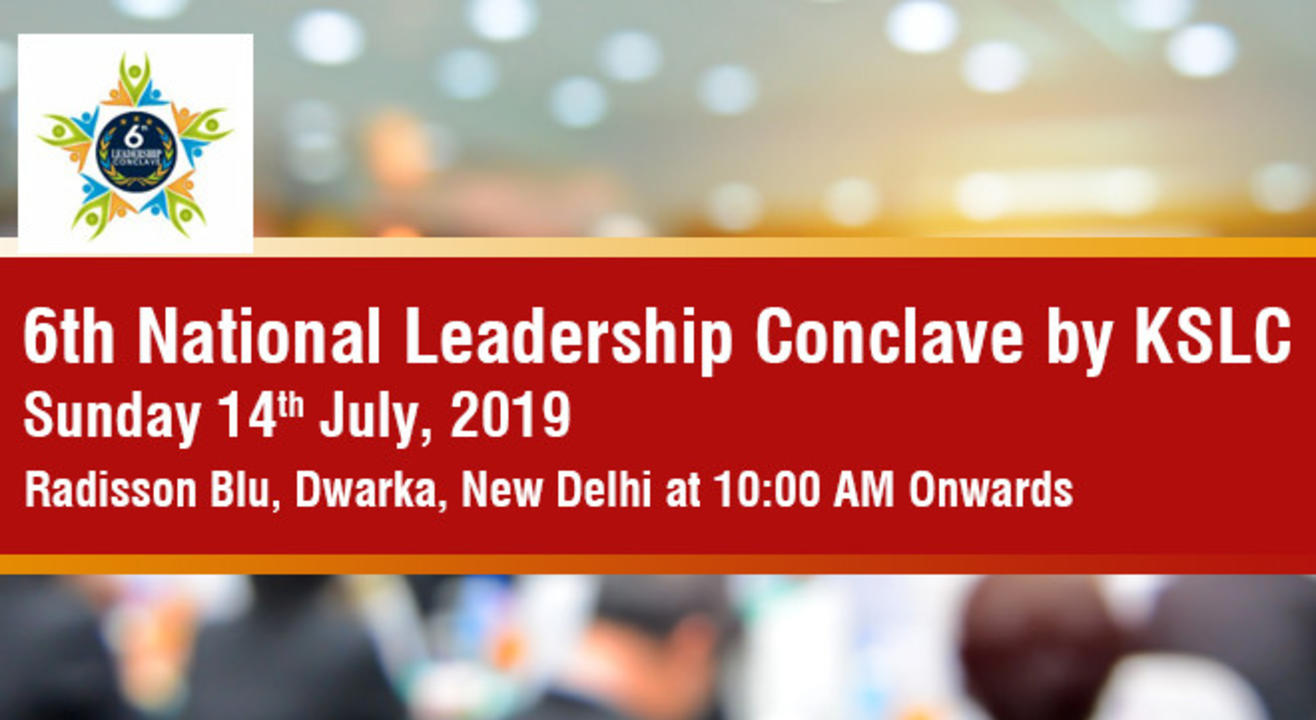 Talks
6th National Leadership Conclave
The Grand Ballroom at Radisson Blu New Delhi Dwarka
About
About The Event-
This one-stop platform will bring the Individual Leaders, Industry Leaders ,Start-ups, SME, Indian Government officials etc under one roof. The one full day event will provide a uniquely experience to more than 100 delegates with unique industry tracks, Leadership stories, Powerful panel discussions, Power networking Awards evening, Industry growth mantra, Life time learning opportunities etc. The aim is to create new Leaders, survival strategies and connections that are needed to start and grow as an individual or business head.
Join us in our endeavour to redefine the notion of Leadership.
What you will Get:
Great Insights from mentors and industry leaders
Networking opportunities
Chance to meet and pitch your business to global audience
Participation certificate, celebrity lunch & much more....
Date: 14th July, 2019
Venue : Hotel Radisson Blu, , Dwarka,New Delhi.
We are glad to share that premier TV channels & print media have been covering our past conclaves & same will follow.
If you think your story can inspire-
Nominate as a SPEAKER
http://pallaviprakash.in/register-for-6th-national-leadership-conclave/
Web Link of 6th Conclave-
http://pallaviprakash.in/6th-leadership-conclave-registration-page-pallavi-prakash/
You Tube Link of News on TV Channels.
https://www.youtube.com/playlist?list=PLtyXO0bsg0rLmpaIZtpx1IxuctrwLS0mH
https://www.youtube.com/watch?v=PIzj9-AG8xs
https://www.youtube.com/watch?v=DgMnLM4g2YE
Venue
The Grand Ballroom at Radisson Blu New Delhi Dwarka
Plot 4, Sector 13, Dwarka, New Delhi, Delhi 110075