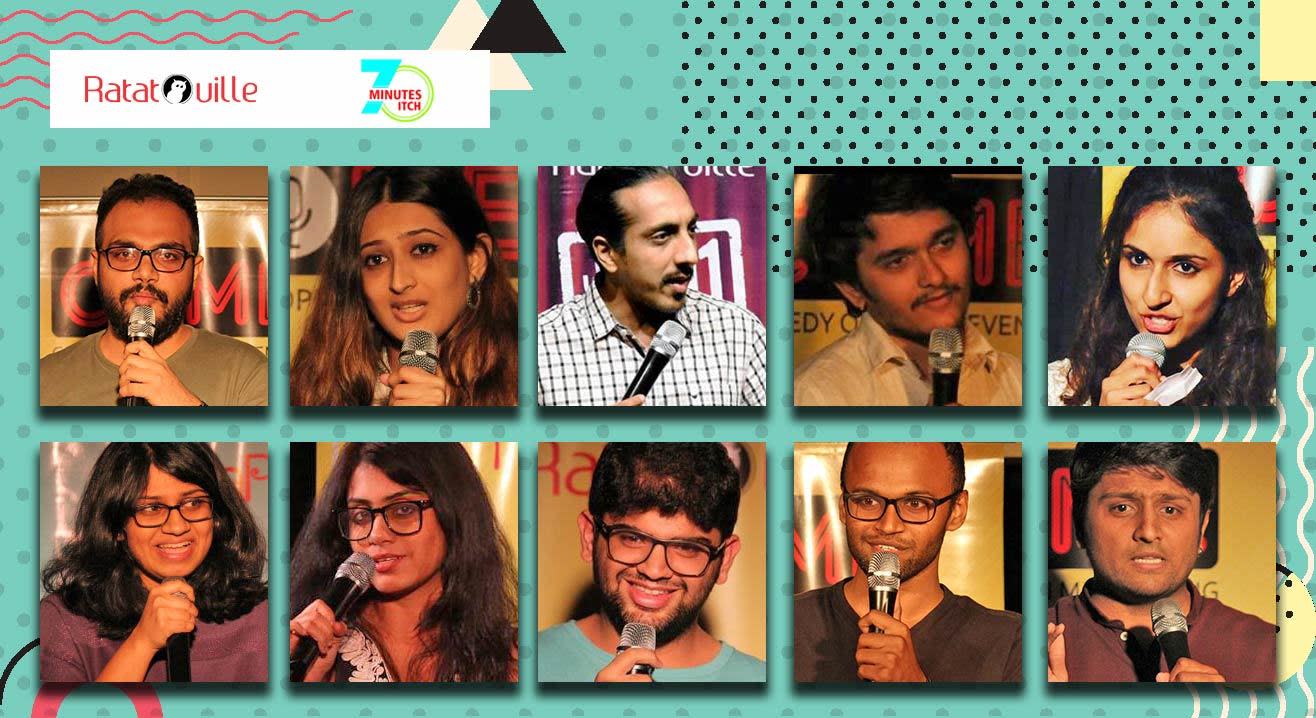 Step out and enjoy this event
Invite your friends
and enjoy a shared experience
About the Event
The comics on the line up will only get 7 mins ti make you laugh, after that you itch and clap! Come be part of a super fun new show, A platform for new comics to try an do more than 5 mins, basically an upgraded Open mic! Best way to end your Sunday! come become a fan of someone new!
Host Kamal Trilok Singh
Siddharth Dudeja
Kaavya Bector
Pavitra Shetty
Toshan Lal Sahu
Prashasti Singh
Dwijal Mehta
Parth Gadhavi
Kashyap Swaroop
Ankit Bareja
Artists Info
Kamal Trilok Singh
Kamal Trilok Singh is a filter-less, politically incorrect comic. His wife describes him as a 'Punjabi Dyslexic Pigeon.' Observational, topical and often satirical, KTS is always trying hard to find where to draw the line and is often spotted peeing over the line when he finds it. His scathing, if not passionate, point of view is a unique combination of self deprecation, and blatant rhetoric on social change, societal double standards and political hypocrisy
Siddharth Dudeja
Siddharth Dudeja is a 23-year-old graduate on a perpetual sabbatical. Between writing projects and trips to space, Duds also delivers flashes of brilliance on stage. Having performed at major festivals and also as a part of 'The best in Stand-up' he is trying to figure out what to do with the rest of his sabbatical. Siddharth talks about how school and vegetarians ruined his childhood and sometimes he talks about world peace
Kaavya Bector
Actress Kaavya Bector is best known for her work in the play The Guest Room. But it's her work with the improv, stand-up and support group The Etcetras that keeps her busy these days. She spends her days writing, her evenings performing on stage and her nights wondering if we ever reached utopia, would we even know it?
Pavitra Shetty
Pavitra Shetty is an undiscovered singer, upcoming stand-up artist and reportedly also a girl. To prove this, she has recently started a tag-team called The Sidechicks providing a disturbing look at what girls with unlimited WiFi connections can do. The biggest inspirations for her stand-up are her Mom, random aunts who keep visiting her place and her very own weighing scale. Already featured multiple times on television and radio, Pavvy is also part of hit Chalta Hai shows Dame Funny and Undateable. And she has an unnaturally high number of best friends who insisted that a new bio was written for her.
Toshan Lal Sahu
Toshan Lal Sahu is an upcoming standup comedian
Prashasti Singh
Prashasti Singh is yet another IIM graduate searching for meaning outside academic excellence and material achievement. She is one-tenth of the choir group 'The Etceteras' and has already won several stand-up competitions on the Mumbai circuit. Between stand-up and Improv she has found space for expressing her small-town sensibilities amidst big town hustle. In the end, it may just turn out to be another Amethi to Andheri story but at least we had some good laughs along the way.
Dwijal Mehta
New to the scene, she is taking all open mics by storm, she has won FemaPalooza. Watch out for this funny lady, she will leave you in splits!
Parth Gadhavi
Parth Gadhavi is an upcoming standup comedian
Kashyap Swaroop
Kashyap Swaroop is an upcoming stand-up comedian.
Ankit Bareja
Ankit Bareja is a stand up comedian and the winner of a COME Open Mic.
Menchie's Frozen Yogurt
Shyam vihar Near telephone exchange Khar, Khar Pali Rd, Khar West, Mumbai, Maharashtra 400052, India
GET DIRECTIONS