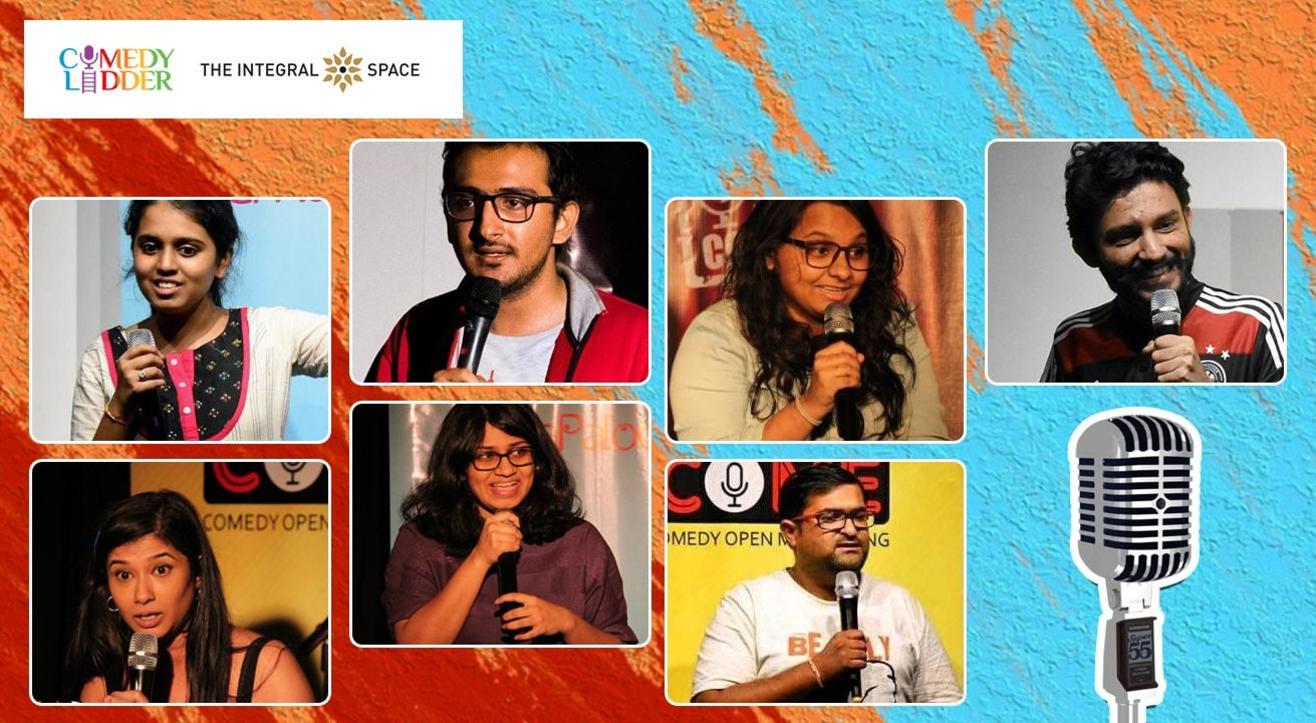 Comedy
7Eleven COMEDY
The Integral Space, Lower Parel
About
7Eleven Comedy is a show where 7 comedians get 11 minutes each to outshine each other with their with and humour. They have been doing comedy for a while and are already sort of famous. Come, be part of their journey to success. The best way to spend your evening is when your laughter doses are confirmed!


Host

Christopher Baretto

Comics

Jeeya Sethi

Aishwarya Mohanraj

Vinay Joshi

Joel Arakkal

Pavitra Shetty

Devanshi Shah


About the Artists

Christopher Baretto

Christopher Baretto is an upcoming stand-up comedian.


Jeeya Sethi

Jeeya believes that if you are fat once (by fat she means FAAAAT) you are fat forever; mentally you never become thin even after losing all the weight. An event manager turned stand-up comedian, improviser and actor, she has made entertainment her new life's mission since nothing else is going for her!


Aishwarya Mohanraj

Aishwarya Mohanraj is an upcoming stand-up comedian.


Vinay Joshi

Vinay Joshi is an upcoming stand-up comedian.


Joel Arakkal

Joel Arakkal is an upcoming stand-up comedian.


Pavitra Shetty

Pavitra Shetty is an undiscovered singer, upcoming stand-up artist and reportedly also a girl. To prove this, she has recently started a tag-team called The Sidechicks, providing a disturbing look at what girls with unlimited WiFi connections can do. The biggest inspirations for her stand-up is her mom, random aunts who keep visiting her place and her very own weighing scale. Already featured multiple times on television and radio, Pavvy is also part of hit "Chalta Hai" shows "Dame, Funny and Undateable." And she has an unnaturally high number of best friends who insisted that a new bio was written for her.


Devanshi Shah

Devanshi Shah is an upcoming stand-up comedian.
Venue
The Integral Space, Lower Parel
The Integral Space, Opp Palladium Mall High Street Phoenix, 14 Janata Estate,, Senapati Bapat Marg, Lower Parel, Mumbai, Maharashtra 400013