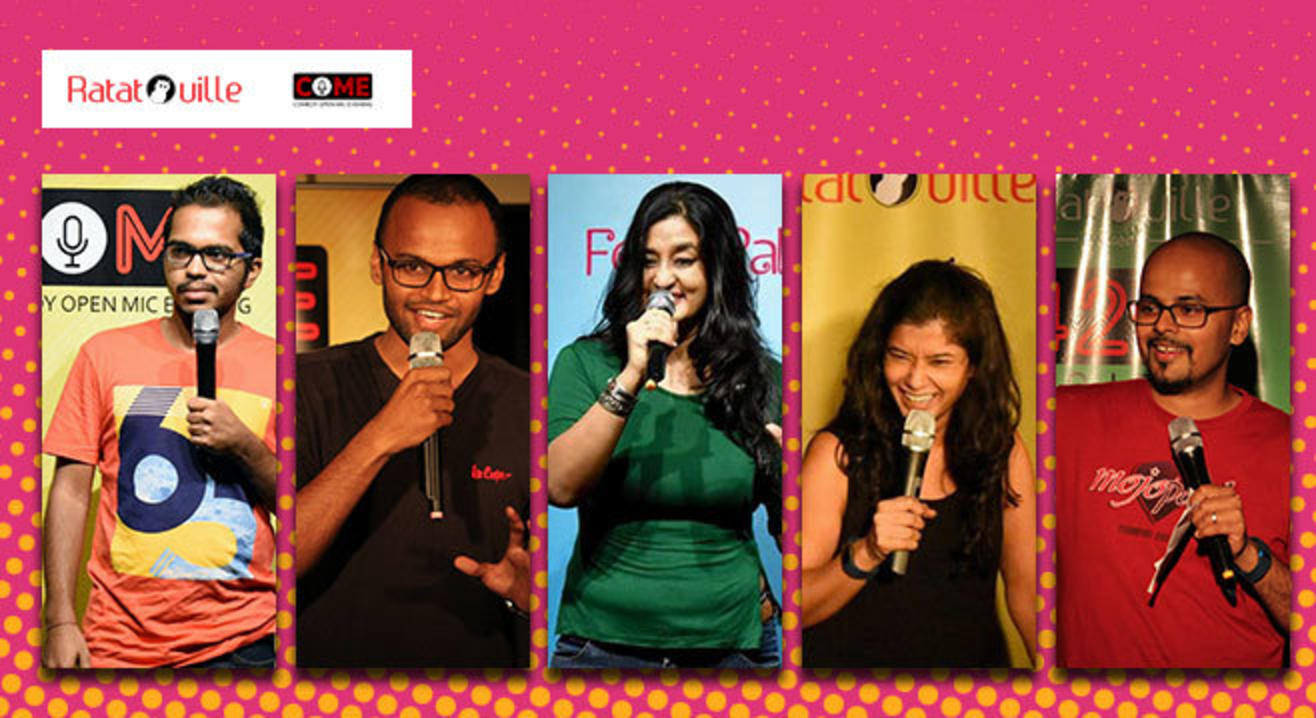 84 Comedy - Comedy Open Mic Event
Step out and enjoy this event
Invite your friends
and enjoy a shared experience
84 Comedy - Comedy Open Mic Event
Step out and enjoy this event
Invite your friends
and enjoy a shared experience
Invite your friends
and enjoy a shared experience
84 COME presented by Ratatouille, an open mic evening where new comics come and try their hand at comedy and where old comics try new material. Come be part of some ones first time! Super fun way to spend your evenings!
Host Jeeya Sehi
Comics
Pratik Somani
Kajol Srinivasan
Toshan Lal Sahu
Sorabh Pant
Artist Info
Jeeya Sethi
Jeeya believes if you are fat once (by fat she means FAAAAT) you are fat forever, mentally you never become thin even after losing all the weight. An event manager turned stand-up comedian, improviser and actor, she has made entertainment her new life's mission since nothing else is going for her!
Kajol Srinivasan
Kajol is an upcoming stand-up comedian who has done many featured shows as well.
Toshan Lal Sahu
Toshan Lal Sahu is an upcoming stand-up comedian.
Pratik Somani
Toshan Lal Sahu is an upcoming stand-up comedian.
Sorabh Pant
After fathering East India Comedy and two actual children, Sorabh Pant is not sure anymore if he is doing stand-up or stand-up is doing him. Nearly a decade in the business, several hundred shows across India and beyond and two books later, Pant just seems to be getting warmed up. Oscillating between relevant and obnoxious, Pants humour has wide range and is reflected in the diversity of his audience. But as he enters middle-age he is considering handing out pre-reading material to his younger audience members so he doesnt have to explain jokes based on the pre-internet era.
Menchie's Frozen Yogurt
Shyam vihar Near telephone exchange Khar, Khar Pali Rd, Khar West, Mumbai, Maharashtra 400052, India
GET DIRECTIONS