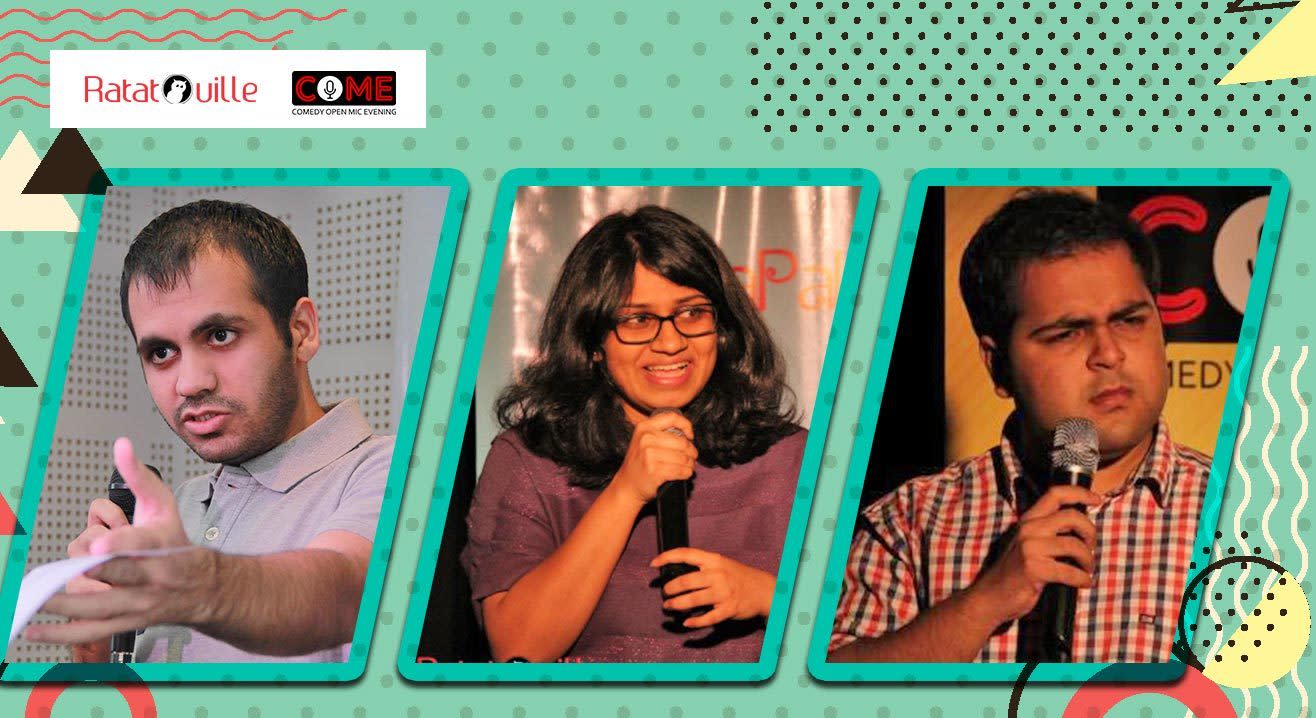 86 COME - Comedy Open Mic Event
Step out and enjoy this event
Invite your friends
and enjoy a shared experience
Invite your friends
and enjoy a shared experience
About the Event
86 COME presented by Ratatouille, an open mic evening where new comics come and try their hand at comedy and where old comics try new material. Come be part of some ones first time! Super fun way to spend your evenings!
Host Saurav Mehta
Pavitra Shetty
Bhavish Ailani
Artist Info:
Pavitra Shetty
Pavitra Shetty is an undiscovered singer, upcoming stand-up artist and reportedly also a girl. To prove this, she has recently started a tag-team called The Sidechicks providing a disturbing look at what girls with unlimited WiFi connections can do. The biggest inspirations for her stand-up are her Mom, random aunts who keep visiting her place and her very own weighing scale. Already featured multiple times on television and radio, Pavvy is also part of hit Chalta Hai shows Dame Funny and Undateable. And she has an unnaturally high number of best friends who insisted that a new bio was written for her.
Bhavish Ailani
Bhavish Ailani is Sindhi by birth and funny by profession. Being an MBA like almost everyone else, Bhavish does not rely too much on his education to make a living. Instead he uses observational comedy and self-deprecating humor to make life bearable. Veteran of over one hundred ridiculous shows, most of which he has hosted himself, this is pretty much the only thing he is good at. Like most comics on the circuit, Bhavish has recently gone through a break-up. So please show him some love and assume everything we've said here is true.
Saurav Mehta
Saurav Mehta, is a popular Stand-up comedian and has performed at many events like My Baby Thinks I'm Funny with Sorabh Pant
Menchie's Frozen Yogurt
Shyam vihar Near telephone exchange Khar, Khar Pali Rd, Khar West, Mumbai, Maharashtra 400052, India
GET DIRECTIONS