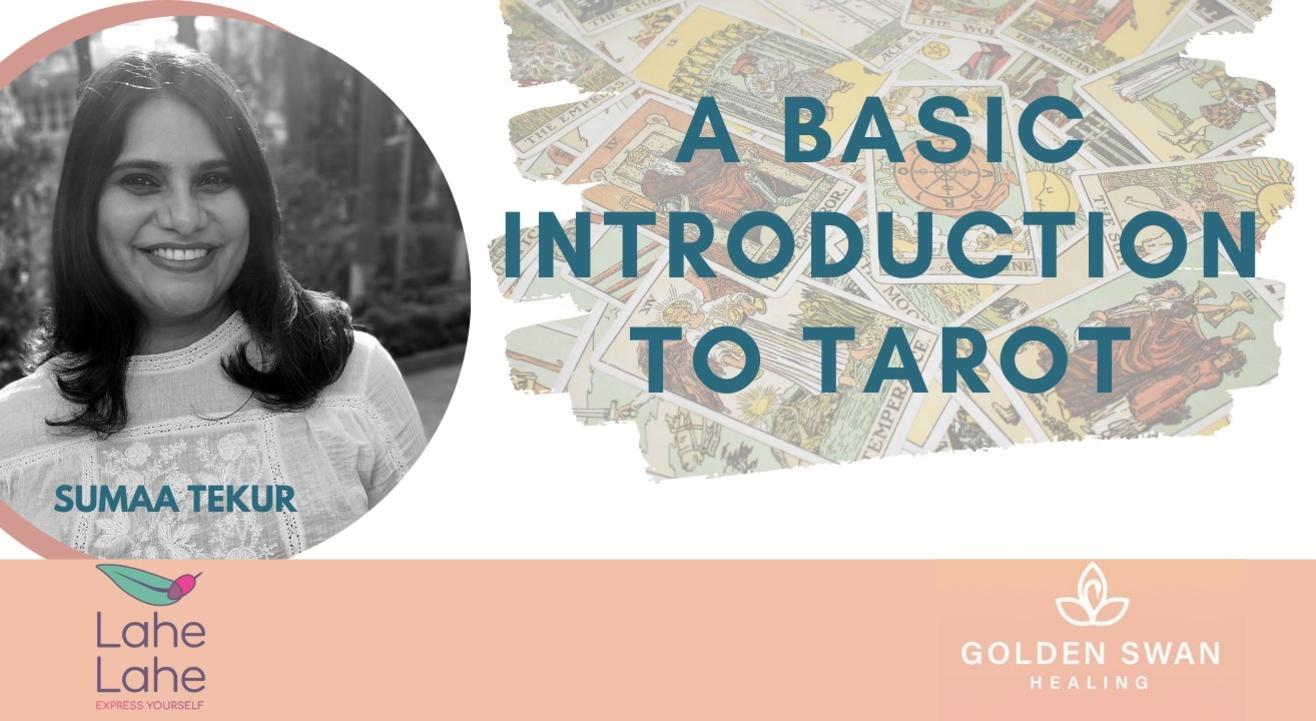 A Basic Introduction to Tarot
Invite your friends
and enjoy a shared experience
Invite your friends
and enjoy a shared experience
About the Event
A Basic Introduction to Tarot
Curious about Tarot cards? Wondering how they work as a prediction tool? Interested to learn how to meditate using cards? Are you interested in art and visual stories? This workshop is for you!
Spend a couple of hours with Sumaa Tekur online dipping your toes in the ocean of Tarot cards. Get a robust introduction to the Tarot deck and start to develop a relationship with the language of art.
Date: Friday, 9 October 2020. 3 pm to 5 pm
Where: Zoom. Workshop link will be shared upon registration.
Registration: Rs 999. Avail the early bird fee of Rs 799 if you book your seat by 6 pm on 3 October, 2020.
Who's it for: Beginner Tarot card readers and anyone above the age of 16 years interested to learn something new.
What to bring: An open mindset and a Tarot card deck, if you have one. If you don't have a set, that's fine, too.
More about the event
Tarot cards are an ancient divination tool that has helped cultures across the world tap into intuition. Through ancient times, the cards were used, and continue to be used for improved self-understanding and for spiritual growth.
Learn how to read Tarot cards and deepen the relationship with yourself. Working with Tarot cards can be your personal, creative way to reflect on your life and relationships. Tarot cards as a tool for prediction is just one of its many wonders.
In this workshop, you will learn
The history of Tarot cards
An introduction to the Tarot deck
The importance of visual storytelling
How Tarot can transform
How to use the cards for meditation and healing
How to maintain your set
About the facilitator: Sumaa Tekur has over 15 years of experience in Tarot card reading, and other forms of multi-dimensional energy work, including Reiki healing and Vedic astrology. Sumaa has helped scores of seekers find answers, resolve past issues and look ahead to the future with strength. Her entry into the world of energies and magic started with Tarot cards. Sumaa has conducted numerous workshops and also taught students at individual levels to help explore their intuitive capabilities. Read more about Sumaa at www.goldenswanhealing.com
You can also register directly with us at 9886294444