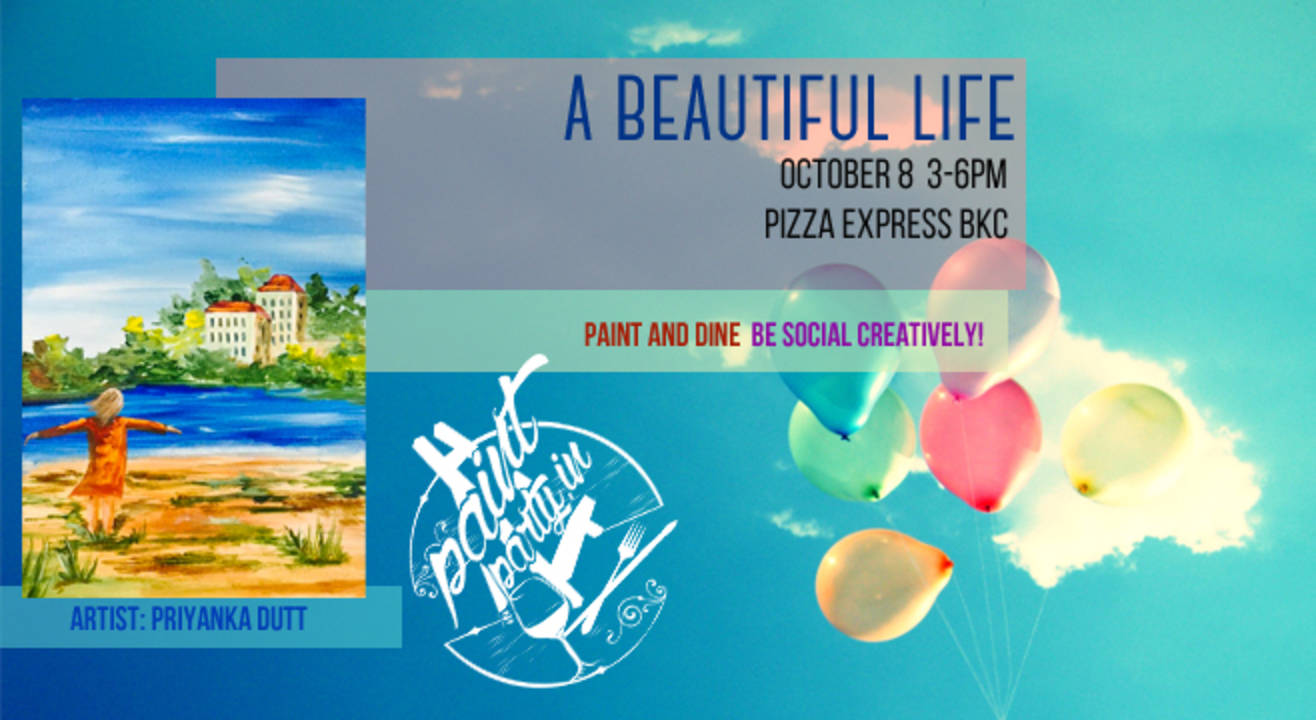 A Beautiful Life - Paint & Dine
October 8 | 3PM
Pizza Express, BKC
About
Does a scene evoke emotions in you? Imagine painting that scene (even if you don't know how to paint). "A Beautiful life" paint and dine event will let you imagine a life that is stress free, worry free and is simply beautiful.
Come and join us in creating your very own painting with guidance from our performing artist. Enjoy the process not the technicalities. And while you are at it, we would serve you food and mocktails from Pizza Express to complete your experience. Take home your painting with you and wake up to it every day or gift it to a loved one! There is nothing better than a handmade thing!
Venue
Pizza Express, BKC
Plot No. C/ 54 & 55, Unit No.001, Block C, FIFC Building, Bandra Kurla Complex, Mumbai, Maharashtra 400020
Terms & Conditions
Materials and food included in the ticket price.
Prices are inclusive of taxes.
Tickets once issued are non-refundable.
PaintParty.in reserves the right in its sole and absolute discretion to make changes from time to time and without notice in how PaintParty.in operates the Service.
Any description of how the Service works should not be considered a representation or obligation with respect to how the Service will always work, as PaintParty.in is constantly making adjustments to the Service.
PaintParty.in does realize that sometimes emergencies may come up and a rescheduling may be needed. Email paintparty15@gmail.com with details.