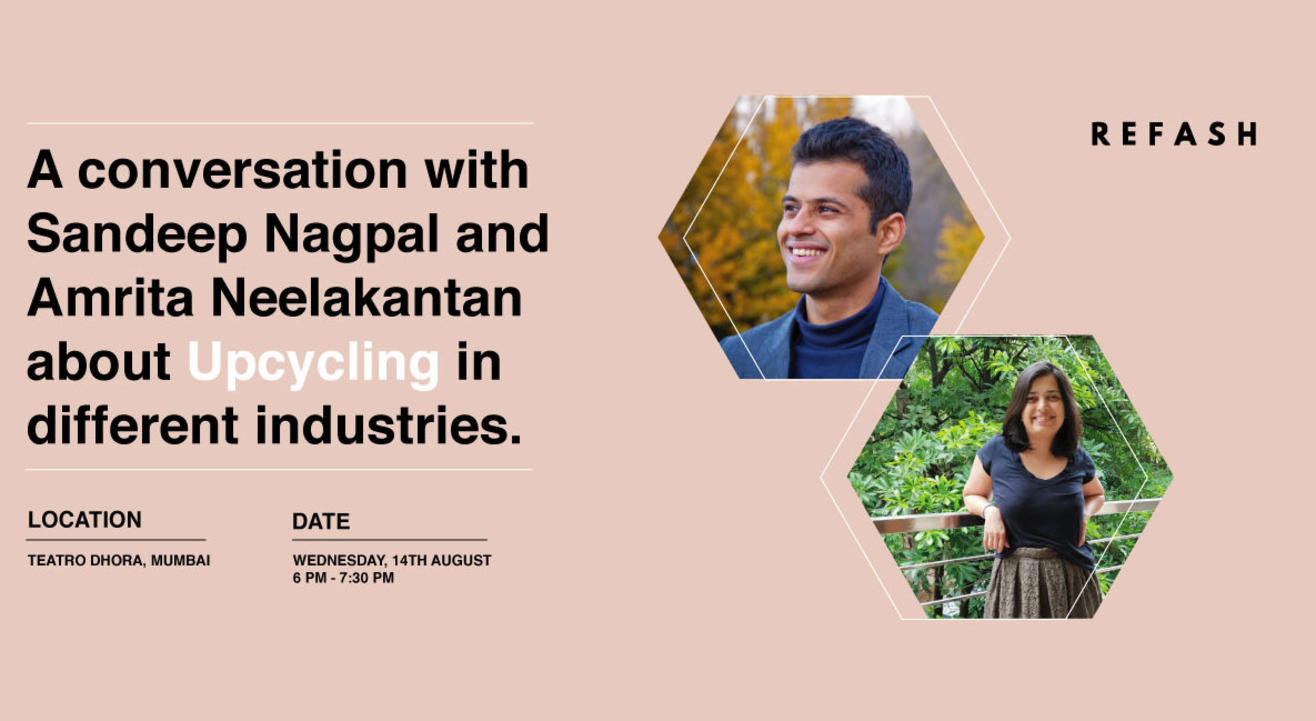 Discussion
A conversation on upcycling across different industries
About
As part of the REFASH Pop-up exhibit at Teatro Dhora, Mumbai from 9th - 16th August 2019, we are hosting a conversation with Sandeep Nagpal and Amrita Neelakantan about upcycling in different industries.
About the speakers -
Ar. Sandeep Nagpal is the founder of Alchemy Design Studio, a boutique architecture and interior design practice, distinguished by their focus on the process, research, and their hands-on approach to design and upcycling. His team transforms spaces using unconventional strategies, to elevate base materials into a surreal form, thus tapping into their true potential. Some of the spaces they have designed in Mumbai are Farmers Cafe, Fellas, Juss by Sindhful.
Dr. Amrita Neelakantan, a conservation scientist and a professor of sustainability studies at NIFT Delhi, has founded Black Orchid - a sustainable clothing label that she calls her "urban consumption experiment lab". Black Orchid uses fabrics from existing garments, garment cut-aways and end of loom to craft something entirely new or upcycle the garment. She has recently started an initiative called #BOLD - Black Orchid's Living Dress - that allows customers to swap Black Orchid merchandise for postage and a cleaning fee. The vision is to keep clothing in circulation longer and allowing one-of-a-kind good quality clothing to in turn be used longer by more people before it gets turned into smaller merchandise.
Join their conversation as they talk about their personal journeys embracing upcycling in fashion and interiors.