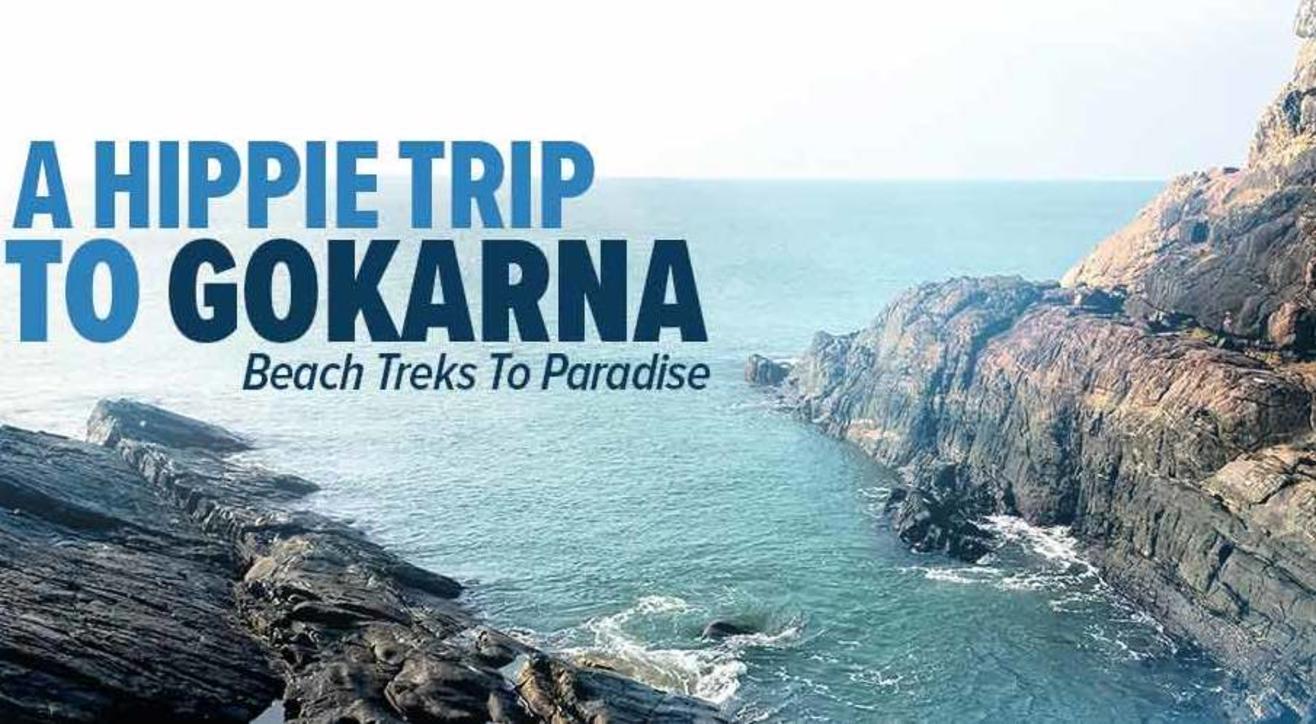 Trek
A Hippie Trip to Gokarna | Beach Treks To Paradise | NammaTrip
3,750 (Inclusive of all taxes)
About
A HIPPIE TRIP TO GOKARNA
Admire the immaculate beauty of Gokarna with our customisable 2 Nights 2 Days trip to this wonderful coast. Your tour itinerary will start with the exploration of sightseeing attractions on the way to Gokarna and finally, you will dig out the gems of Gokarna.
Majorly known as "Tourist Paradise", the location of Gokarna is located on the western coast of India in the coastal belt known as Konkan. The magnificent scenic beauty and the architectural splendours of its temples, churches and old houses have made Gokarna a firm favourite with travellers around the world.
But then, Gokarna is much more than just beaches and sea. It has a soul which goes deep into unique history, rich culture and some of the prettiest natural scenery that India has to offer. Much of the real Gokarna is in its exteriors, the beautiful beaches in the hinterland away from the coastal area.
We have heard so much about Gokarna and its beaches, splendidly spreading amidst the green nature. A trek through the beaches would create amazing stories of happiness with your loved one.
Here is a trekking trip of 2 days to Gokarna from Bangalore after getting picked up from different points in Bangalore on Friday night.
The next two days will be filled with so much excitement and adventure. The moderate trek brings you some of the wonderful moments you can ask for.
Itinerary
Day 0 - Pick Up From Bangalore
On Friday night at around 9.00 PM get picked up by us from variously designated pick up points and begin your overnight journey to Gokarna.
Day 1 - Gokarna | Get Ready for some Adventure
07.00 AM The next morning, we will reach the campsite where some delicious food will be waiting for you. You can freshen up and load up on breakfast and get ready to kick start an amazing day ahead.
09:00 AM When you're done with breakfast, get ready to trek to various beaches of Gokarna.
FIRST STOP - PARADISE BEACH
Like the name says, this beach is an absolute paradise. You will know why its called that. We will be starting our trek from Paradise beach. Paradise beach also known as Full Moon beach is enveloped in absolute surreal beauty. Raw and untouched, the beach is away from all the hustle bustle. The beach can only be reached by boat or by trekking through the forest. Leisure, warmth, and beauty describe Paradise Beach at its best
SECOND BEACH - Half Moon Beach
Its named Half Moon Beach cause it looks like a Half Moon From A Distance, its not rocket science. From paradise beach we will trekking through the coast to Half-Moon beach. Separated by a cliff from Om Beach, Half Moon Beach offers stunning views of the sea. Dotted with typical Indian style village huts or shacks, the beach is the perfect spot for unwinding and relaxation. With umpteen hammocks set amidst trees, you have a splendid spot in the midst of nature.
THIRD TREK STOP - DOLPHIN POINT
From Half Moon beach to Om beach. Om beach is located at a distance of approximately 8 km from the town of Gokarna. Two semi-crescent shapes that join together resembling the symbol OM is the reason behind the name of the beach.
Sun Set Point and Om Beach
From Om beach, we will be trekking through a small forest to the perfect sunset point along with a stop at dolphin viewpoint.
LAST BUT THE BEST PLACE OF THE DAY - KUDLE BEACH
Reach Kudle beach through a picturesque route. Kudle beach is known for its style of seafood. There is a variety of seafood available which are cooked in their native style. As the beach is a favorite destination place for foreigners, the local vendors also provide some foreign dishes in Indian style.
When we are done with Kudle beach, which might take a long time cause it that beautiful, we will walk or take the vehicle back to Gokarna and then reach the Campsite.
Day 2 - Time To Chill, Relax and let Laziness Take Over
Wake up in the morning, Freshen up and just chill around the beachside campsite while the breakfast is served for you.
We will leave for Bangalore by 01:00 PM. Hope you've fulfilled your craving for the beach by now. We'll pack up when you have and we'll start our return journey to Bangalore.
On the way, we'll visit the Historic Mirjan Fort. Spend Some time there and chill around while we eat our lunch. Also our main aim all time is NOT TO LITTER. Please make sure of that. After our visit, our vacay will officially come to an end and it's only the journey back home we look forward to.
After our visit to Mirjan Fort, we'll leave for Bangalore. At night, we'll stop at some good eatery where you can eat your dinner which will be self sponsored by you.
At around 5 AM on Monday we'll reach back to Bangalore where you can get down at any preferred location in the designated routes by us.
Activities To Take Part In
Beach Trekking
Night Camping
Campfire
We'll also have a visit to the lonely beach of Gokarna Called Middle Beach which is empty for the most part of the year.
We will make sure you spend a lot of time doing some special things that we have designed for you.
INCLUSIONS & EXCLUSIONS
What's Included:
Journey From And To our Home Town of Bangalore
Shared Accommodation, Tents or Dormitories depending on Majority Customer needs
Breakfast on Both Days
Lunch on Day 1
Dinner on Day 1
Charges to all places visited
Gokarna Sight Seeing
Everything we have included in our itinerary
What's NOT Included:
Any personal expenses
Any specialty restaurant you visit during your stay in Gokarna
Dinner and Lunch on Day 2
Things To Carry
As many litres of water bottles required
Rain coat (if in case it rains)
A torch
A cap
Cargo/track pants as many required
T-shirts as many required
Shoes, Socks
Personal medication kit
Soap
Toothpaste
Toothbrush
Sunscreen
Rain Coat/Poncho