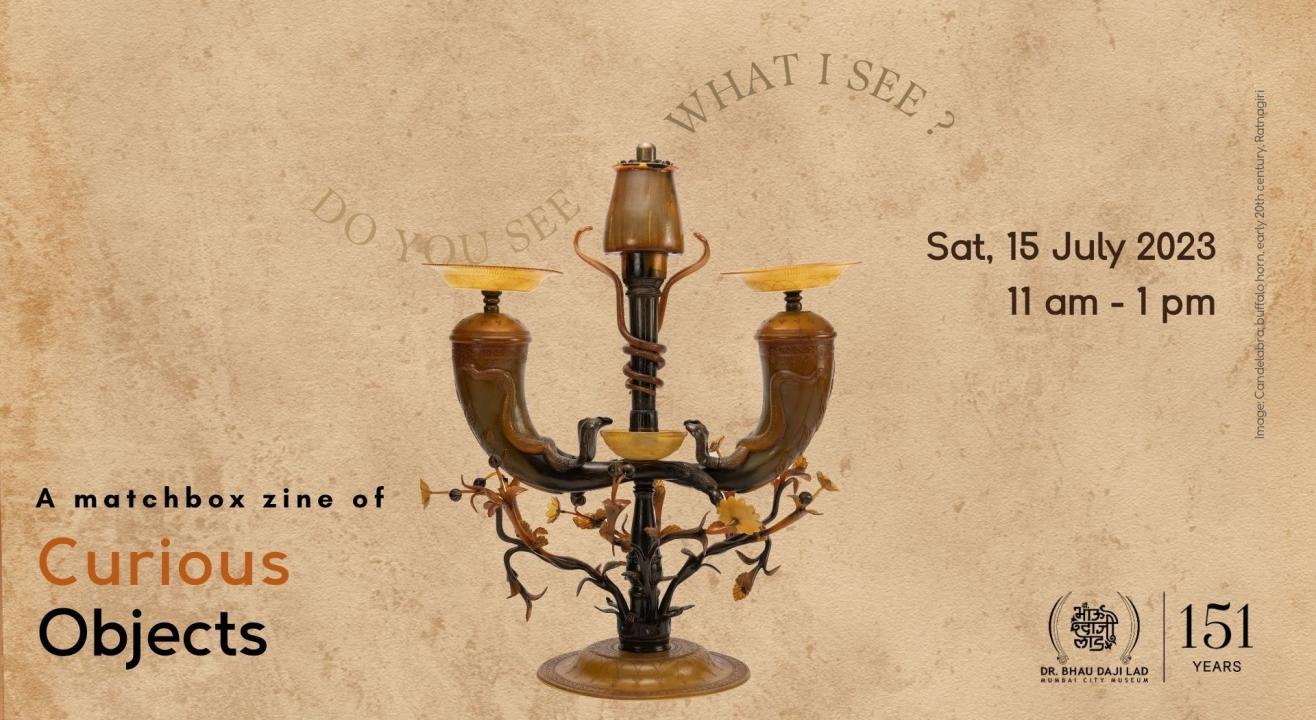 A matchbox zine of Curious Objects | Workshop
Dr. Bhau Daji Lad Museum, Mumbai
Invite your friends
and enjoy a shared experience
A matchbox zine of Curious Objects | Workshop
Dr. Bhau Daji Lad Museum, Mumbai
Invite your friends
and enjoy a shared experience
Invite your friends
and enjoy a shared experience
Family Workshop | A matchbox zine of Curious Objects
Once upon a time, Museum objects were regarded as 'curiosities'. Take a closer look at a few such 'curious' objects from the Museum's collection - what clues are they hiding about their stories? Who made these objects? What was their purpose? And how did they reach the Museum?
Do you have such curious objects in your own home? The workshop will guide participants to read object histories and tell their stories through a miniature matchbox zine!
Saturday, July 15, 2023
11 am - 1 pm
Free, open to all above 8 years
Venue: Museum Plaza, Dr. Bhau Daji Lad Museum
Note: The BDL Museum building will continue to remain closed to visitors till further notice due to ongoing structural repair works. All summer sessions will be held in the Education Centre which is accessible through the Museum Plaza gate, behind the main Museum building.
Dr. Bhau Daji Lad Museum
91 A, Rani Baug, Veer Mata Jijbai Bhonsle Udyan, 91 A, Dr Baba Saheb Ambedkar Rd, Byculla East, Byculla, Mumbai, Maharashtra 400027, India
GET DIRECTIONS
A matchbox zine of Curious Objects | Workshop
Dr. Bhau Daji Lad Museum, Mumbai
Invite your friends
and enjoy a shared experience