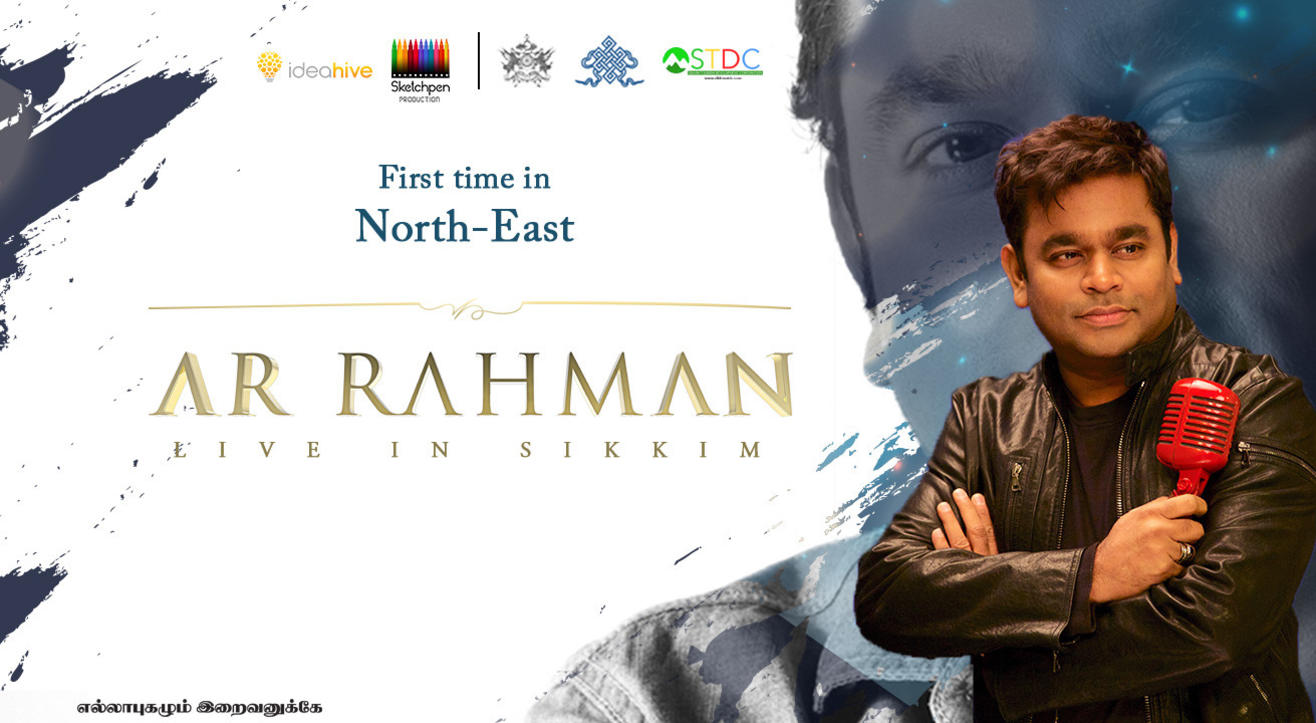 Music
AR Rahman - First Ever Concert In The North-East
About
The State of Sikkim welcomes you for the first ever AR Rahman Concert in the North-East!
Two time Academy award winner, A R Rahman, is popularly known as the man who has redefined contemporary Indian music. Apart from the 150 odd movies that he has scored music for in India, Rahman's works have featured in several Hollywood movies like 'The Lord of War', 'Inside Man', 'The Accidental Husband', 'Planes' and 'Lion'. In 2008, his work gained global prominence with the extraordinary success of his score for 'Slumdog Millionaire' that won 8 Academy Awards including two for Rahman, for Best Score and Best Song. Rahman won over 15 awards for this score including two Grammys, the Golden Globe and the BAFTA.
Fans can look forward to 3 hours of outstanding music from the Super Heavy band member at the famous Paljor Stadium, Gangtok. The venue is fully seated and has a seating capacity of 40,000 people and the perfect location to host the concert of the State Ambassador.
SuperHeavy - Miracle Worker