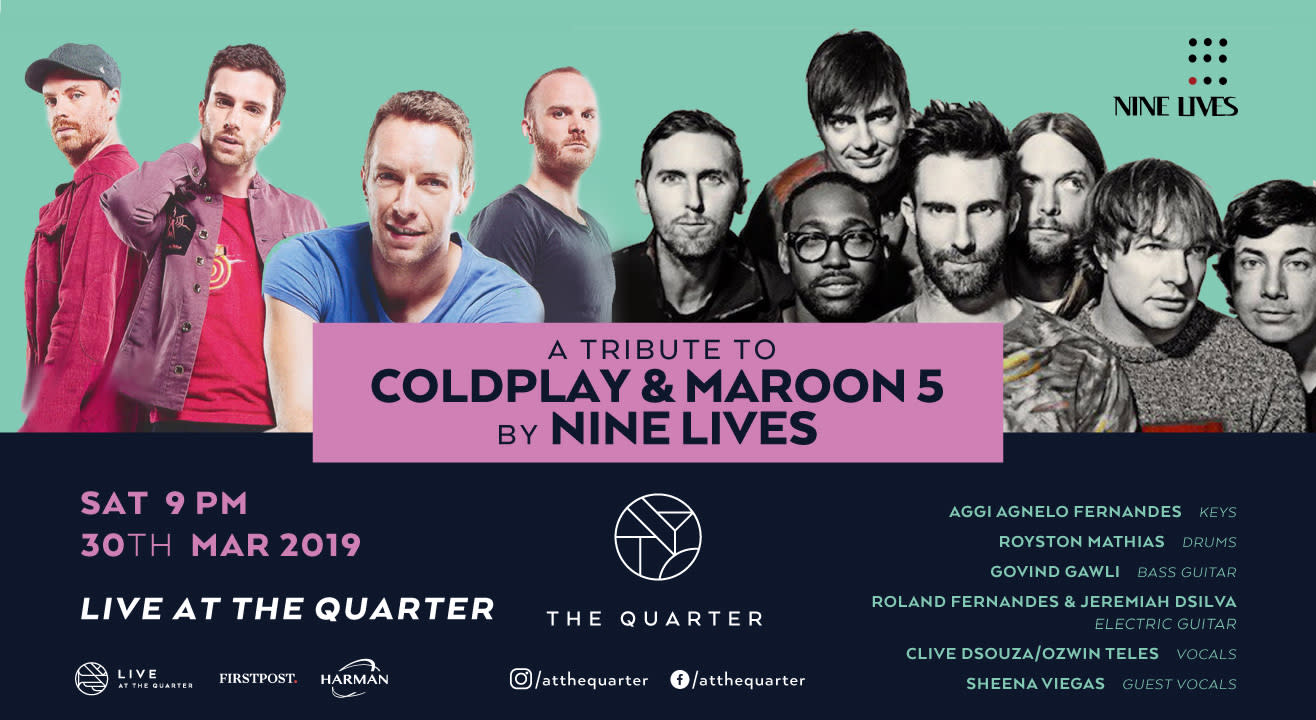 Music
A Tribute to Coldplay and Maroon 5 by Nine Lives at The Quarter
Saturday | March 30 | 9PM
1,299 - 1,999 (Prices subject to change)
About
Get ready to Move Like a Jagger as Nine Lives create a Paradise at the most epic and fitting to tribute to Coldplay and Maroon 5! This night is going be nothing less than legendary so mark the date and book your tickets today.
Aggi Agnelo Fernandes - Keys
Charanjit Ranjit - Vocalist
Govind Gawli - Bassist
Royston Mathias - Drummer
Roland Fernandes - Electric & Acoustic Guitars
Jeremiah D'silva - Lead Guitarist
NINE LIVES is a Mumbai based band, Making Music with a Message! Enthralling its audience with the finest eye for detail in sound,presentation and approach.
Venue
The Quarter
Royal Opera House, Mathew Rd, Opera House, Girgaon, Opera House, Girgaon, Mumbai, Maharashtra 400004, India