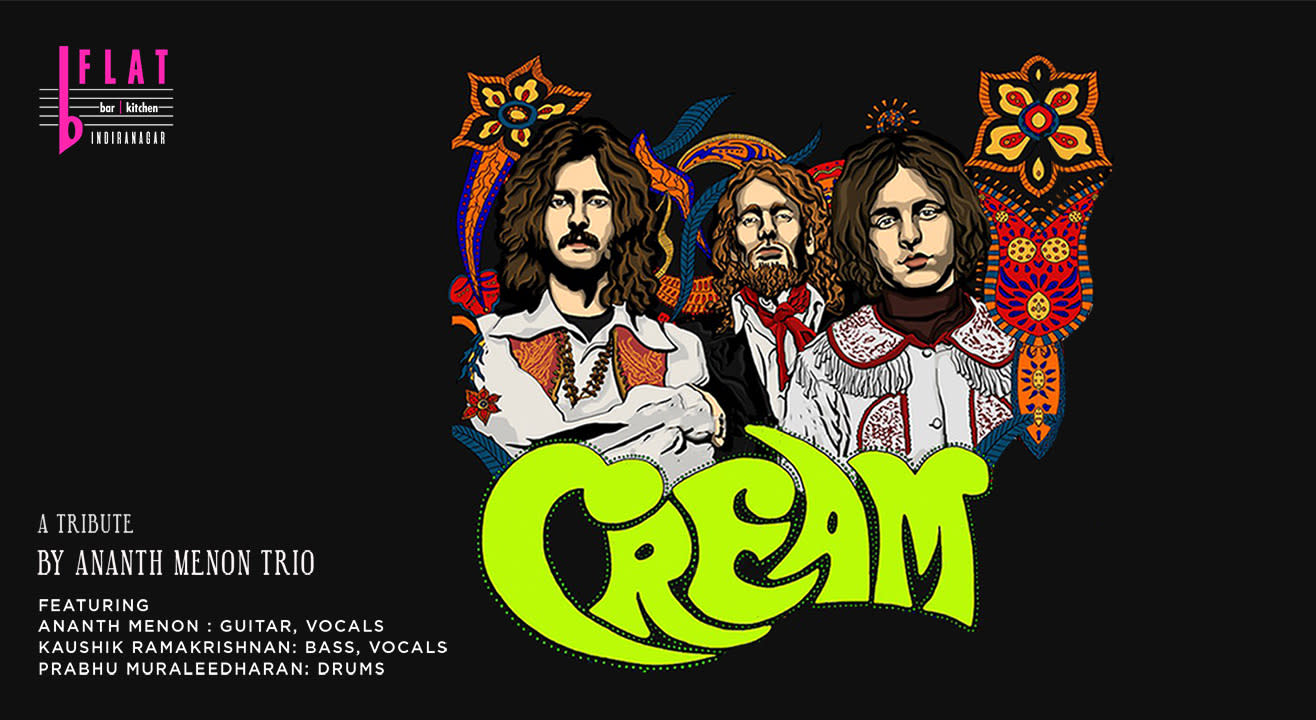 Music
A Tribute to Cream By Ananth Menon Trio (Blues Rock/Psychedelic Rock)
About
bFLAT Indiranagar presents an evening of vintage  blues rock, hard rock and psychedelic rock with popular blues guitarist and vocalist Ananth Menon's Trio, who will reprise their Tribute to Cream, the 1960s British-rock power trio, widely regarded as being the world's first successful super group.


Cream's sound was characterized by a hybrid of blues rock, hard rock and psychedelic rock, combining psychedelia-themed lyrics. Eric Clapton's blues guitar playing and vocals, Jack Bruce's voice and prominent bass playing and Ginger Baker's jazz-influenced drumming put them on top of all their contemporaries and their music has endured till date. In their career, they sold over 15 million albums worldwide.


Cream were inducted into the Rock and Roll Hall of Fame in 1993. They were included in both, Rolling Stone and VH1's lists of the "100 Greatest Artists of All Time."
The audience can expect some of Cream's biggest hits among which were "I Feel Free" (UK #11), "Sunshine of Your Love" (US #5), "White Room" (US #6),"Crossroads" (US #28) and "Badge" (UK #18).
Ananth Menon is an established singer and blues guitarist. He has founded multiple musical projects like the Ananth Menon Trio and Border Blast. Both his singing and guitar work are distinct and highly stylized and he is a sought after sessions player. Ananth is a founder member of Galeej Gurus. For his tribute to Cream, he teams up with:

Ananth Menon : Guitar, vocals
Kaushik Ramakrishnan: Bass, vocals
Prabhu Muraleedharan: Drums.