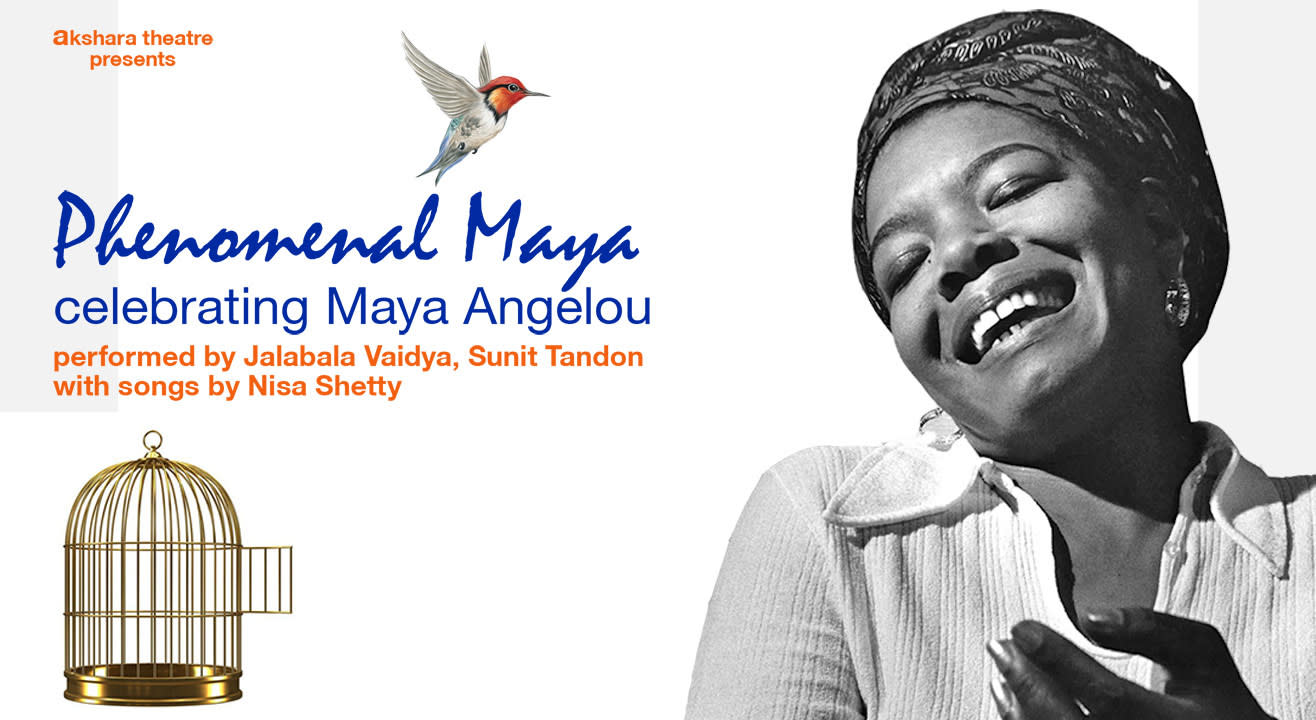 Theatre
Phenomenal Maya: A Tribute to Maya Angelou
About
In her 86 years, iconic American poetess Maya Angelou lived through the gamut of being a black woman in America -- from times of oppression, poverty and discrimination to being hailed as America's foremost poet. Among her millions of admirers worldwide were Martin Luther King, Malcolm X, Barack Obama, Bill Clinton and Oprah Winfrey.
Venerable theatre star Jalabala Vaidya, an exquisite performer of poetry, brings alive some of Maya Angelou's best known poems, while Sunit Tandon recounts vignettes of her life. Singing and acting star Nisa Shetty sings songs evocative of Maya's poetry – including Summertime, Natural Woman, Caged Bird, Phenomenal Woman, etc.
An unusual and uplifting performance – not to be missed!
Details
Duration: 60-minute performance
Language: English
Age Limit: 12 years and above
Parking facility: Dedicated free parking available on the main road
Paid parking is also available in RML Hospital
Entry starts at 5:45PM
Venue
Akshara Theatre, Delhi
11-B, Baba Kharak Singh Marg. Next to RML Hospital exit no. 5, Closest Metro Stations: Rajiv Chowk, Patel Chowk and RK Ashram, Delhi NCR