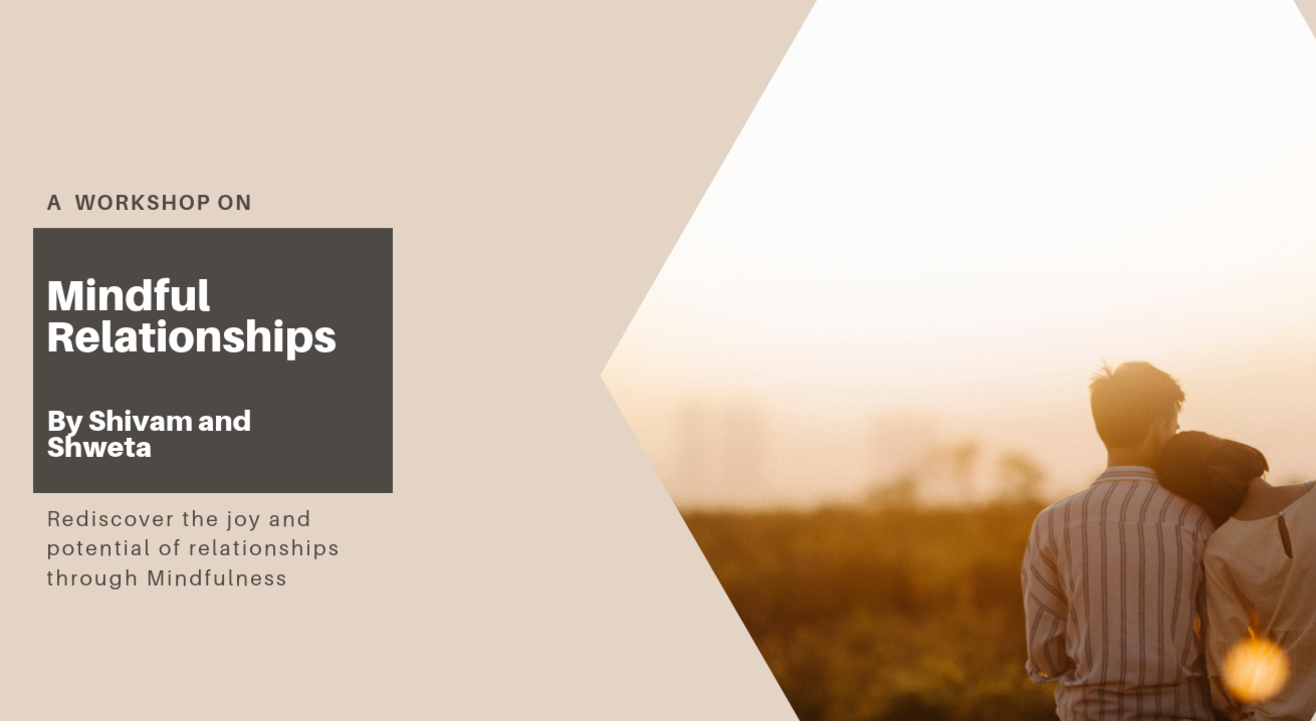 Self Improvement
A Workshop on Mindful Relationships
About
Rediscover the joy and potential of relationships through Mindfulness.
In this workshop, you will learn:
The art of effective communication and its role in relationships.
Mindfulness Skills to build intimacy, love and compassion for yourself and your partner.
Art of dealing with conflicts and emotional triggers.
Understanding your and your partner's love languages.
Understanding the pattern of your brain in love and the science of love behind healthy relationships.
How your brain works on Digital addiction and how we can avoid that to be more mindful.
The workshop is open for both singles and couples.
About the Speakers:
Shivam is the author of two best-selling self-help books "How to unleash your true potential" and "Finding the Magic in You" and conducts workshops on various topics like mindfulness, habits, addictions.
Shweta Advani,founder of Mindful Love Tribe,is a leading relationship columnist and Mindfulness coach who conducts workshops on Mindful relationships.
Venue
Red Bricks Cafe
Khasra No 284/2, Champa Gali, Gali, No 3, Westend Marg, Saidulajab, Saiyad Ul Ajaib Extension, Sainik Farm, New Delhi, Delhi 110030
GET DIRECTIONS