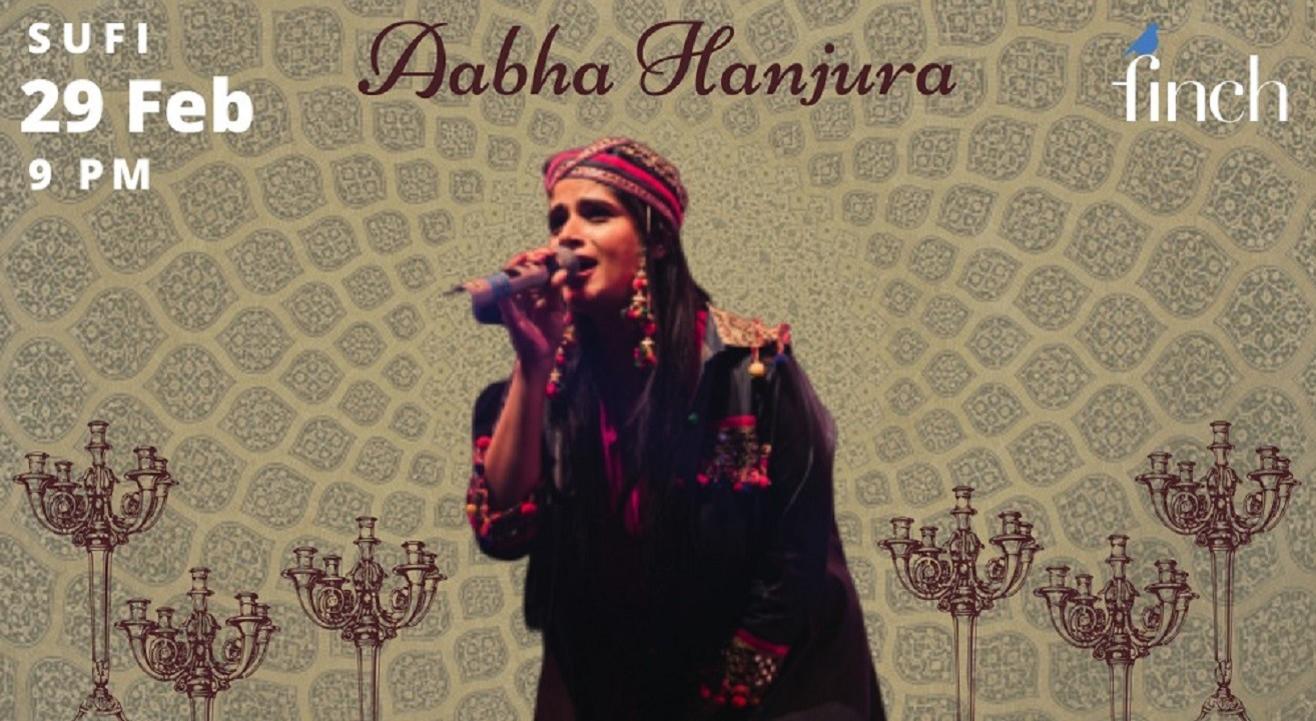 Music
About
Aabha Hanjura will be playing Sufi Folk Fusion music in punjabi,hindi and kashmiri alongwith some of her powerful originals at the finch from 9pm onwards.
Aabha Hanjura is the popular Sufi Folk Fusion artist who never fails to mesmerize the crowd with her enchanting, energizing and heart-capturing performances. As a frontwoman singer of the eclectic
folk-pop band "Sufistication" she has broken all the stereotypes and stormed through the charts with her viral track Hukus Buku which made its way into the famous web series "The Family Man" and garnered over 3.2 million views on YouTube. Her music can also be heard in Oscar-nominated director Ashwin Kumar's Film 'No father in Kashmir'.
Regarded as one of the formidable original voices to emerge from India's independent music scene, Aabha is a vivacious, powerhouse live performer and singer who aims to bridge the gap between the traditional and modern-day music.She is a pioneer in reviving long lost accents and folk instruments of Kashmir.
Her success has set an example for many women who wish to walk on the path to
achieve their dreams.
For Reservations Call :- 9920910619
Venue
The Finch
John Baker, Marol, Saki Vihar Road, Andheri East, Mumbai, Maharashtra 400072, India
GET DIRECTIONS