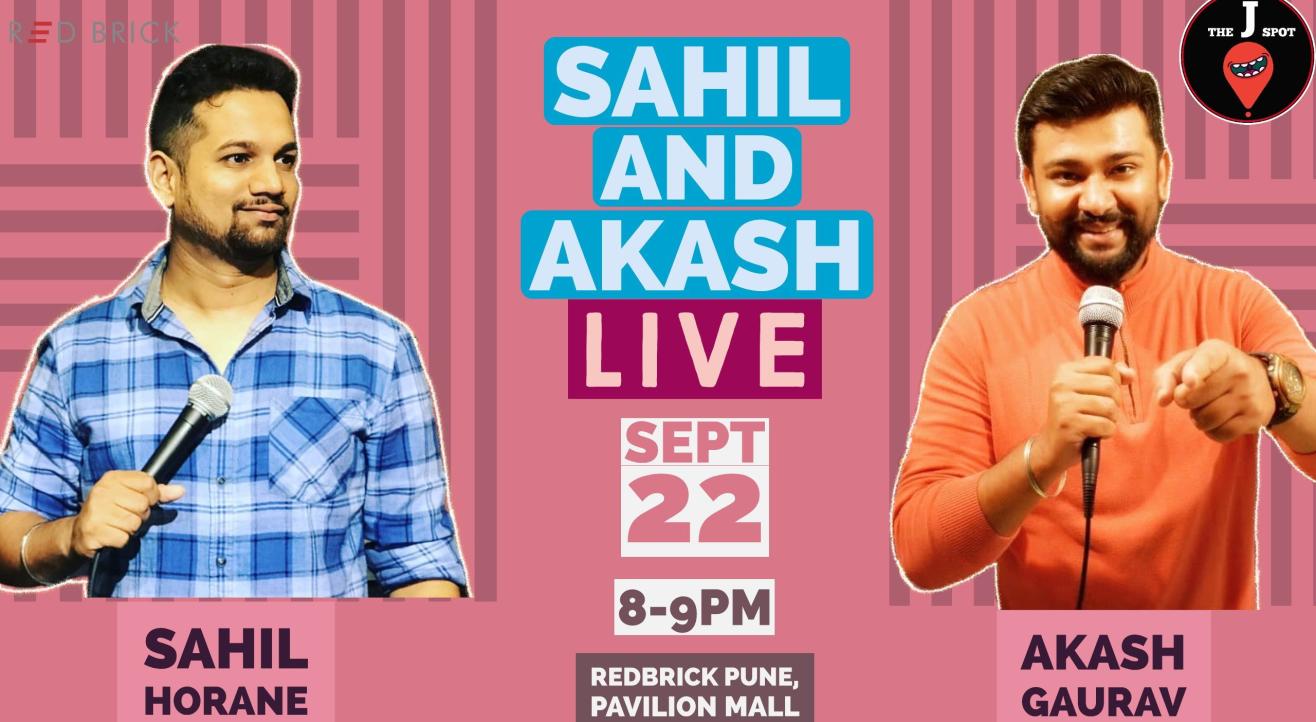 Aakash gaurav singh and sahil horane live
Redbrick Office, The Pavillion, Pune
Invite your friends
and enjoy a shared experience
Aakash gaurav singh and sahil horane live
Redbrick Office, The Pavillion, Pune
Invite your friends
and enjoy a shared experience
Invite your friends
and enjoy a shared experience
Head over for a comedy night at Leafy Trails Cafe as two of the city's most renowned comedians, Sahil Horane and Akash Gaurav Singh, take the stage. The j spot presents Semi-Dudes is a show about two Semi-Dudes who share their life experiences about trying to become dudes.
Sahil Horane - Sahil has been performing in the city for a while now and has opened up for several comics including Zakir Khan and Atul Khatri. He talks about his life, his relationships and other topics that you might relate with.
Akash Gaurav Singh - Akash is an IT engineer who is now doing Comedy. He was born in Patna, he shares his life experiences living in Patna and in Pune, his relationships and how his life turned out to be after he came to Pune. He has performed with several renowned comics such as Vipul Goyal, Atul Khatri and Zakir Khan.
This comedy show is going to be an amazing experience. Come along with your friends, to watch this hilarious show that is sure to leave you in splits! Limited walkins available.
Redbrick Office, The Pavillion
Redbrick offices, 5th floor, Pavillion Mall, SB rd, Pune, Next to JW Marriott
GET DIRECTIONS
Aakash gaurav singh and sahil horane live
Redbrick Office, The Pavillion, Pune
Invite your friends
and enjoy a shared experience