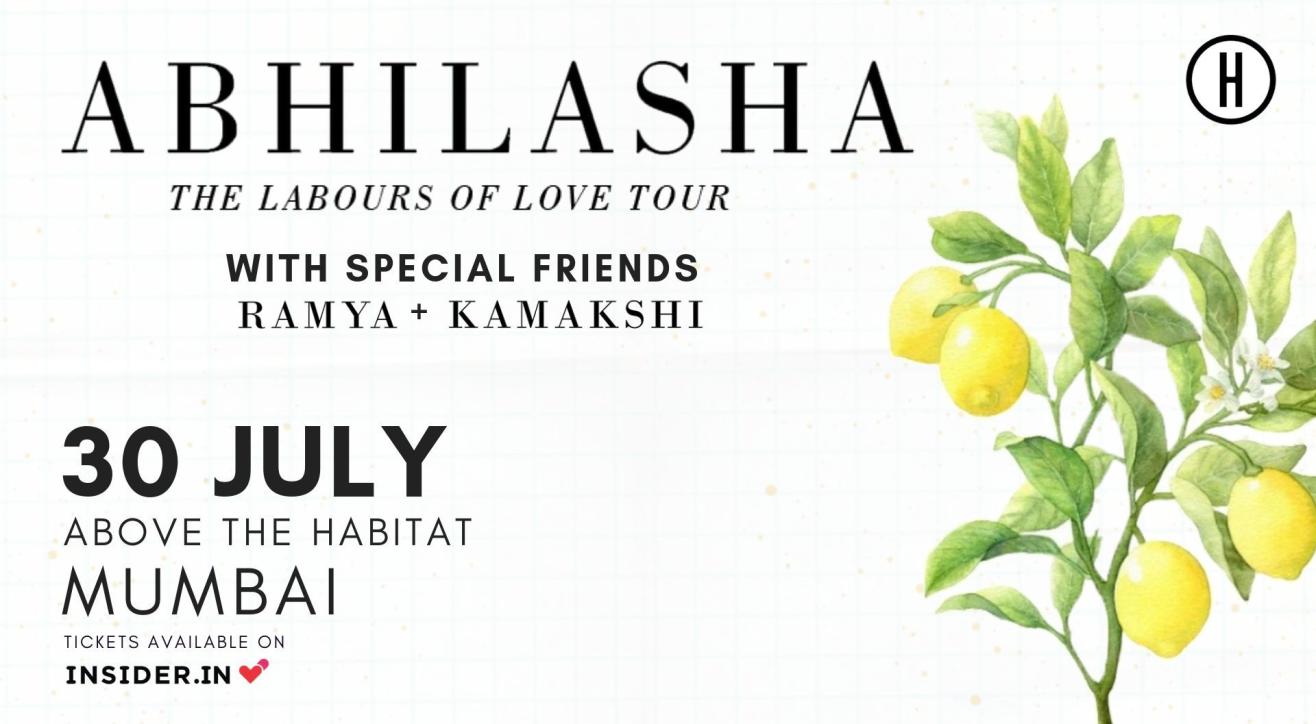 Music
Abhilasha Sinha | Above The Habitat, Mumbai
About
Abhilasha Sinha is kicking off her debut tour!
The Labours of Love tour spans across five cities in total over a span of 13 days.
In association with Above The Habitat
Friday, 30th July
8.30 onwards
₹500
About Abhilasha -
Abhilasha is a whimsical singer-songwriter from New Delhi now living in New York, and describes her music as "forever work-in-progress, sunshiny and sad love ditties". She writes in both English and Hindi, the latter with a little help from her mother. Her signature soaring vocals and poignant lyrics transport you to another time and place. Abhilasha is also the lead vocalist and one-third of trip-hop trio No Honey (with Keshav Dhar and Suyash Gabriel) and is also one-third folk trio RIVER (Kamakshi Khanna and Tarana Marwah). After performing with these acts India for the past few years and now solo in New York, Abhilasha embarks on her debut India tour, "Labours of Love".
About Ramya Pothuri -
Ramya Pothuri is a 22 year old artist. After living and performing in St. Louis, MO for 10 years, she moved to Hyderabad, India, where she became an avid performer in the city's hotel and restaurant circuit, including a 6 month stint at the Trident Hotel. A seasoned singer and finger-style guitarist, with an expansive repertoire. In 2017, she completed a completely DIY tour of Sri Lanka, titled "The Quick And Dirty Tour", along with 5 other artists. At the end of 2017 she joined, "Ladies Compartment" and is now the guitarist and vocalist for the band.
About Kamakshi -
Delhi based singer songwriter playing RnB, soul and pop music and frontrunner of Kamakshi Khanna Collective. Her music is the perfect amalgamation of the old and new, transcending age groups to appeal to everyone alike. From beautiful, hummable melodies to meaningful and relatable lyrics to a voice that heals, her dream is to write music that is relatable and can reach people in a way that her songs become her listeners safe space where they can find comfort and solace.
Venue
Above The Habitat
4th Floor, OYO Townhouse (Hotel Unicontinental), Road Number 3, Khar West, Mumbai, Maharashtra 400052