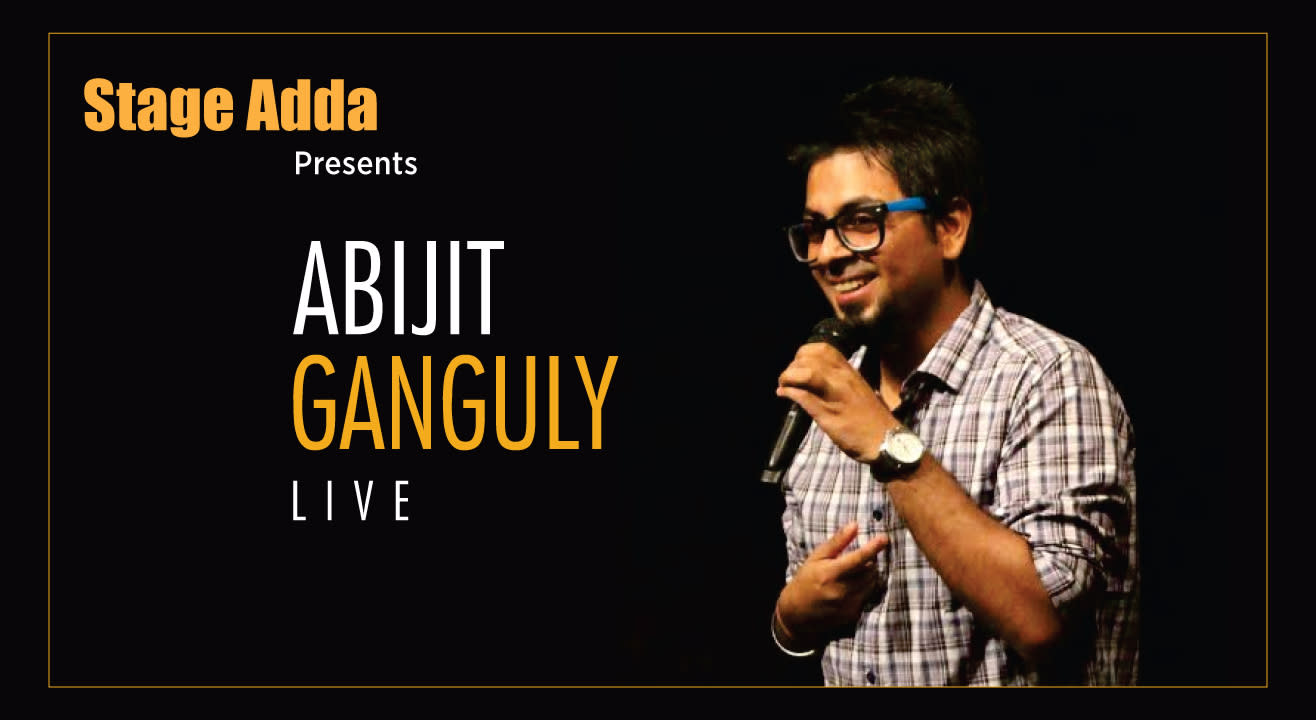 Comedy
Abijit Ganguly Live by Stage Adda in Indore
About
Abijit Ganguly is funny. He claims he has never been on Tinder. He is also very funny. He is certain one day he will have six pack abs and be better looking than the handsomest Bengali Bappi Lahiri.
Did we mention he is funny?

Recently married to his long-time Gujarati girlfriend, Abijit's life has been changing and how. While some have been congratulating him, some have been passing their condolences. He, on the other hand, claims he is taking one for the career. The pain should give new material! Come for this night of crowd-work, funny anecdotes and absolute hilarity.
Abijit is a Bengali boy, born in Bangalore, raised in Delhi, amidst the deeply-influencing Punjabi culture, dating a Gujarati girl who lives in UP. Basically, he's Mr. India. He is popularly referred to as the best looking Bengali man after Bappi Lahiri. Tired of his ever-deteriorating life, Abijit thought of getting up on stage and declaring that life doesn't have its share of ups and downs, but downs and further downs, after which you realize that the previous down was indeed an up. Over four years now and he's been killing it telling his tales of marriageable age, alcoholism, racism, superheroes, beggars, dating a Gujarati girl, weight issues, media, driving an Indica, politics and contemporary issues. On special request, he does a lot of sex comedy (which is kind of ironical).
Venue
The Riffing Cult, Indore
56 dukaan, 31 silver arcade, 56 Dukan St, Chappan Dukan, New Palasia, Indore, Madhya Pradesh 452001