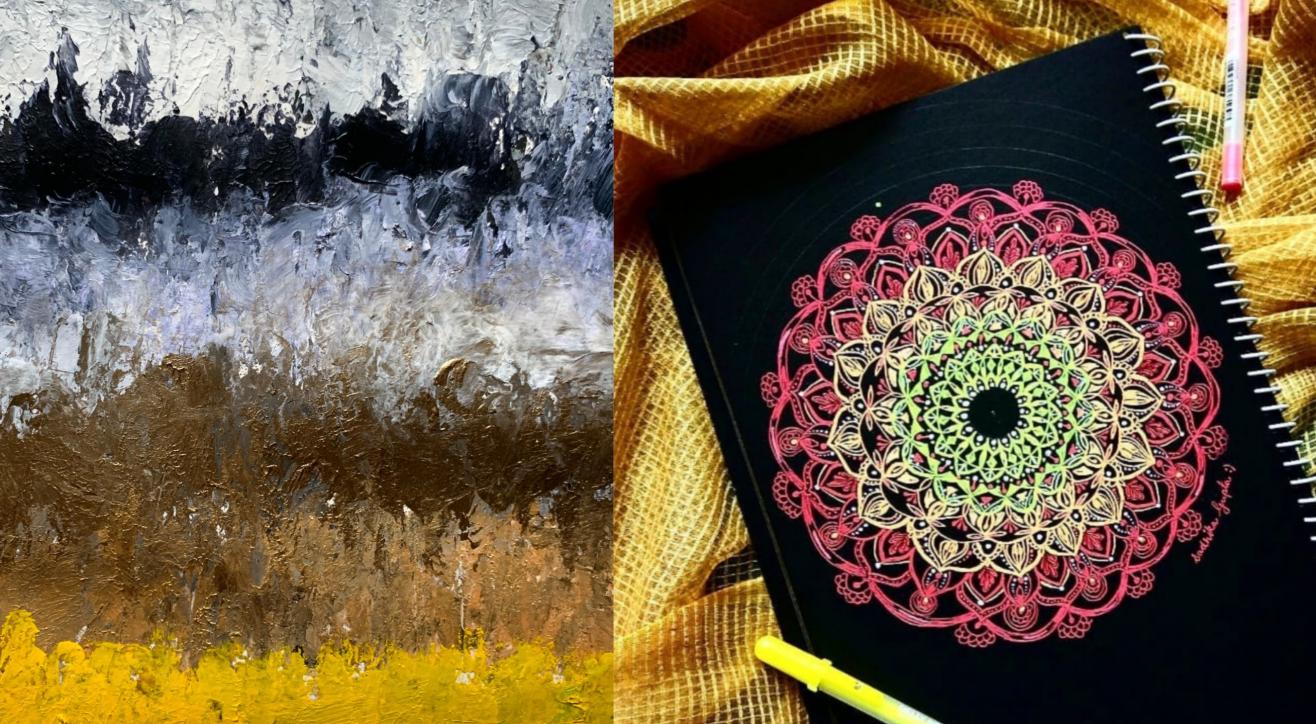 Art
Abstract art and Mandala Workshop
Studio pepperfry, Kirti Nagar
About
Learn two amazing art forms in this all inclusive workshop with us, Sadhika and Diya.
We will learn about the basics of making abstract art from scratch. Right from the colour wheel to different tools and textures that you can use to make your artwork. You will practise them under the guidance of Diya, Who has an art journaling account on Instagram : @finitebrains.
After you make your final abstract art piece, we will take a short break for refreshments. After the break, we will learn about the art of drawing Mandalas. Drawing Mandalas has a calming effect on the mind and has been known to improve mental health. You will be guided for this session by me, Sadhika. You can checkout my work on Instagram : @delhidoodler08.
Inclusions :
> Material for both the workshops on a sharing basis
> Towards the end of the session, you'll have two art pieces, made entirely by you to carry back home.
.> Refreshments
> Lots of fun!
Venue
Studio pepperfry, Kirti Nagar
2/5, WHS, Near Kirti Nagar Police Station,, Block A, Kirti Nagar Industrial Area, Kirti Nagar, Delhi 110015