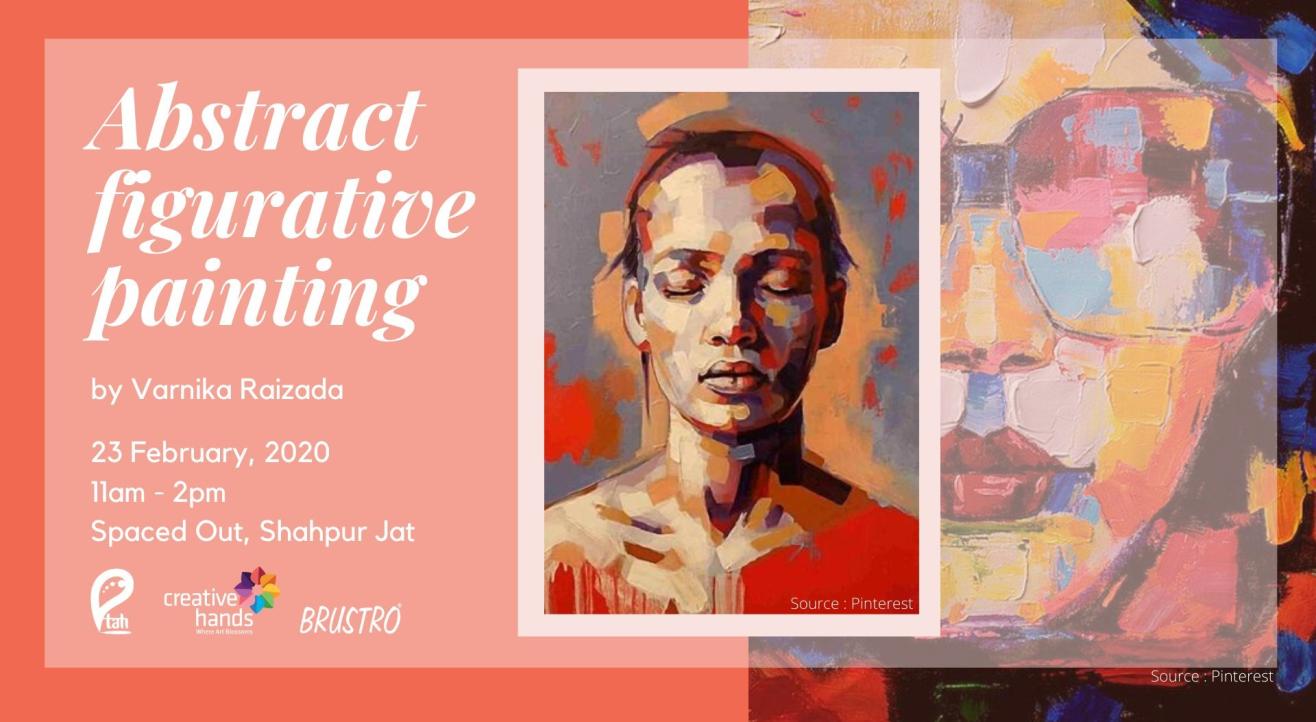 Painting
Abstract Figurative Painting Workshop
About
Have you ever wondered how can you unwind yourself through art? Be spontaneous? Be more expressive?
Open the gates to your creativity through our Abstract Figurative Acrylic Painting workshop with Artist Varnika Raizada who will impart step by step understanding of how to build an abstract figurative painting that is uniquely yours. Abstract art requires you to embrace the uncertainty that comes with it, it requires you to let go and trust your gut. In this workshop, you will learn how to develop your own process & style in terms of personal expression, techniques and color palette. It will help you capture your unique personality onto the canvas.
So don't think twice, just get up and head over to Spaced Out, Shahpur Jat, Delhi.
Venue
Spaced Out
1st Floor, 416, Shahpur Jat, Siri Fort, New Delhi, Delhi 110049
GET DIRECTIONS