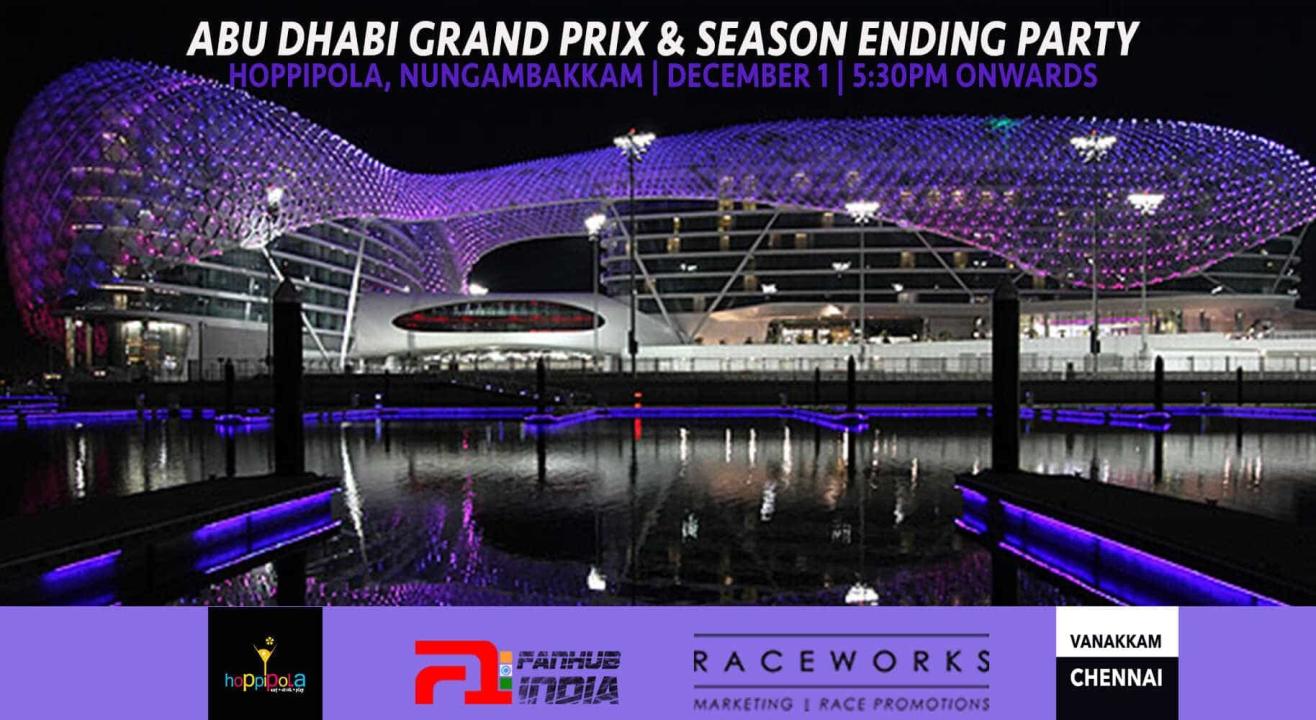 Screening
Abu Dhabi Grand Prix At Hoppipola Nungambakkam Chennai
About
Catch all the action from the Yas Marina Circuit live at our screening of the Abu Dhabi GP at Hoppipola, Nungambakkam. Book your passes now!!
Entry starts at 5:30. Don't miss out!
Q: Will the race commentary be played on the audio system?
A: Yes.

Q: Are stag entries allowed?
A: Yes.

Q: Is there any age restriction for entry to the event?
A: There is no age restriction but you will not be served alcohol if you are not of legal drinking age coz let's be honest we love cops from a distance

Q: I do not consume beer, is there any non-alcoholic option for me?
A: Yes, at all our venues there is a non-alcoholic option also available for beer.

Q: Will the full race be shown?
A: Yes, we will show the entire match with commentary (unless mentioned otherwise).

Q: Are venues rules applied on the day of the event?
A: Yes, venues rules are applied on the event day.
Venue
Hoppipola, Chennai
The Spring Hotel, Kodambakkam High Rd, Nungambakkam, Tirumurthy Nagar, Nungambakkam, Chennai, Tamil Nadu 600034