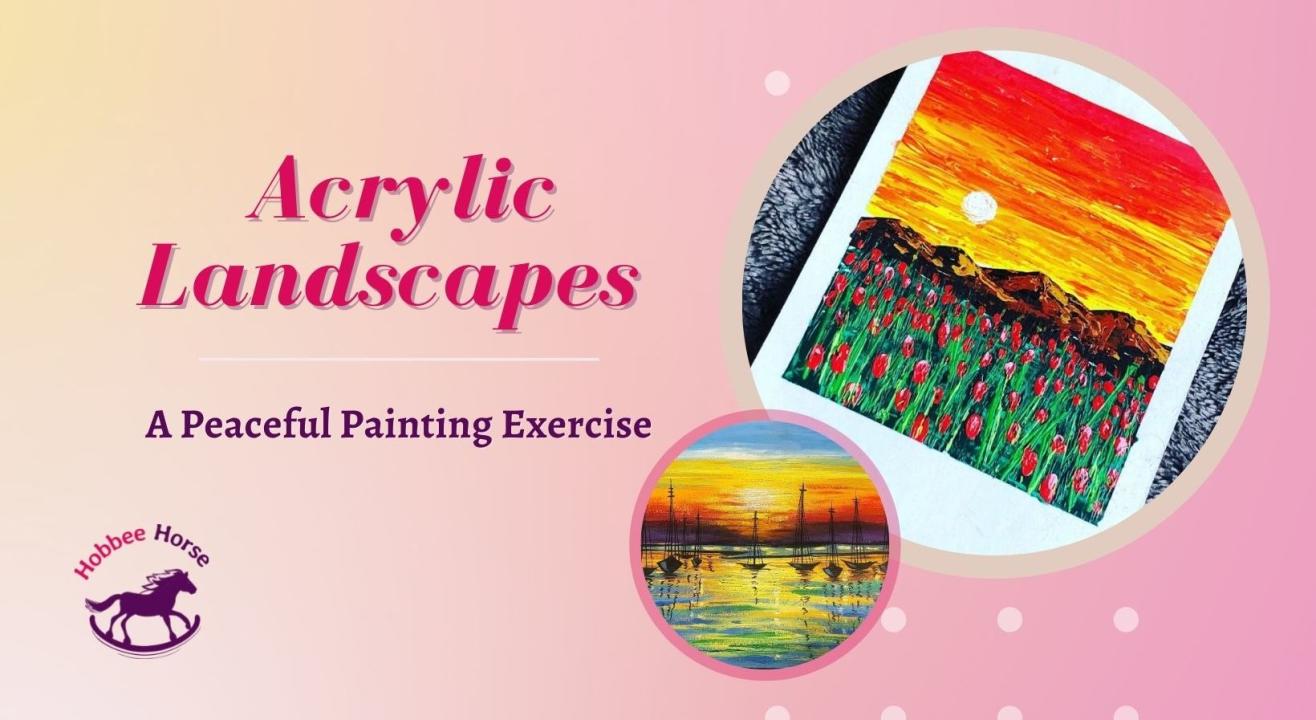 Acrylic Landscapes: A peaceful painting exercise
Enjoy this event from your home
Event Guide
Masterclass
Learn from an expert
Invite your friends
and enjoy a shared experience
Acrylic Landscapes: A peaceful painting exercise
Enjoy this event from your home
Event Guide
Masterclass
Learn from an expert
Invite your friends
and enjoy a shared experience
Event Guide
Masterclass
Learn from an expert
Invite your friends
and enjoy a shared experience
There is nothing more vibrant than acrylics on a canvas. Relax your mind with a therapeutic session of painting landscapes with acrylics
What you will learn
- Introduction to colour theory
- Learn about the mediums you can work with
- Different techniques you can use with acrylic paints
- Colour themes & compositions
- Complete a full landscape painting
Materials required
- Basic stationery
- Acrylic tube paints
- Canvas sheet/ board/ watercolour paper of more than 200GSM
- Flat brushes (size 2, 4 & 8)
- Round brushes (size 000, 0 & 1)
- Flat palette & bowl
- Waste cloth
Optional: Masking tape
About the Artist:
Ekta Solanki is a UPSC aspirant who started painting in 2015 as a hobby to deal with her personal problems. Soon she realized that it is one of the best therapies. It became an integral part of her life and has been teaching to spread her love for painting her dream world.
This workshop is part of a monthly creative pack brought to you by Hobbee Horse.
Visit hobbeehorse.com to find more curated workshops & experience that happy feeling of creating, discovering yourself and releasing the stresses of daily monotony.
Acrylic Landscapes: A peaceful painting exercise
Enjoy this event from your home
Event Guide
Masterclass
Learn from an expert
Invite your friends
and enjoy a shared experience