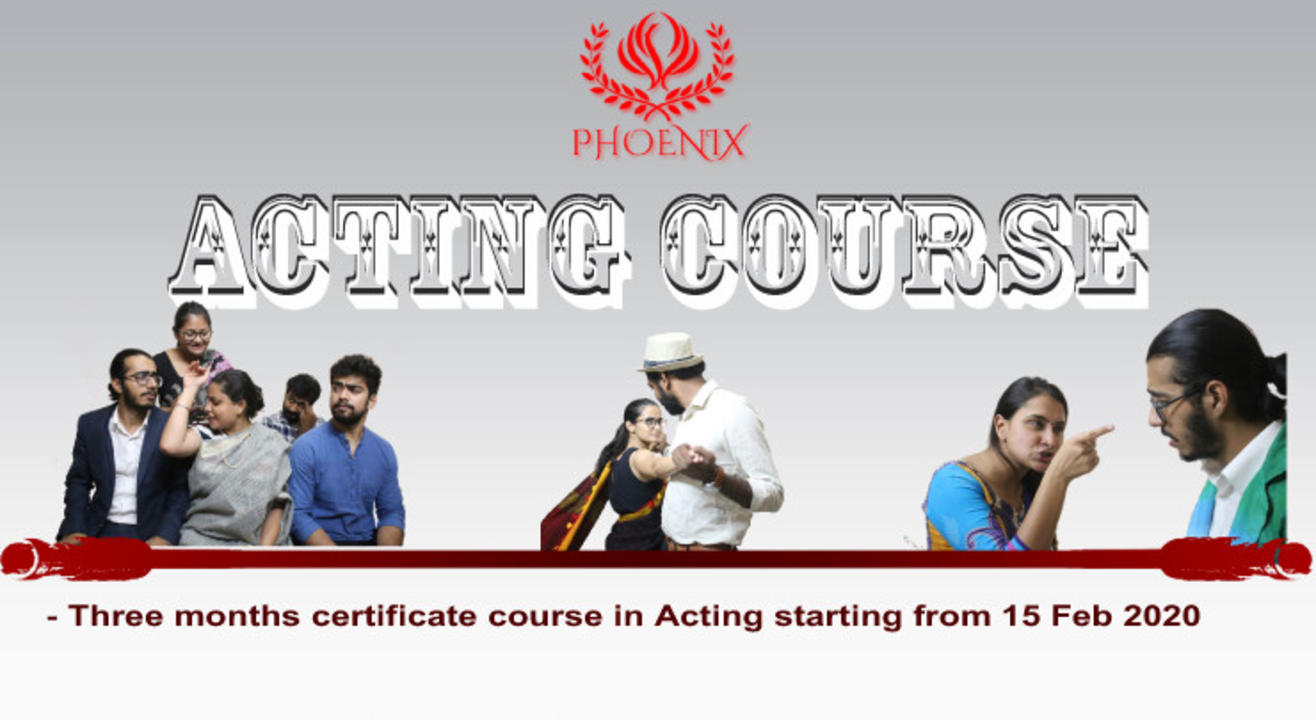 Workshops
Acting Classes & Stage Play Production
February 15 - May 15 | 4PM - 7PM
About
Three months certificate course in acting starting from 15 Feb 2020
Every Tuesdays and Wednesdays 4 p.m. to 7 p.m.
The course will culminate into Stage Play Production in an Auditorium
Photographs & Video of the performance will be provided
Last date of registration is 12 February 2020
Venue: G-18/36 Sector - 15, Rohini, Delhi-89
Syllabus integrates every aspect of acting skills i.e. voice & speech, body & movement, Improv & scene work,
imagination & creativity, characterization, confidence & personality development.
Know thyself- it's all about getting under the skin of a character and behaving according to the given situation. To learn how to prepare for a role an actor goes through a process of characterization and before jumping the gun, self-awareness is very important because the closest person or character to an actor is himself. If one knows himself then understanding and role-playing other characters become uncomplicated. For an actor his mind, body and voice are the instruments to perform, Phoenix acting workshops are designed for aspiring actors and the skills targeted and developed are:
MIND
- Emoting: understanding emotions, controlling and channelizing feelings to express.
- Memory: enhancement and improvement of memory skills.
- Imagination & Creativity: developing characters, scenes and stories.
- Spontaneity: improvising dialogues and plots on the spot by thinking on the feet.
- Confidence: personality development by shedding inhibition and stage fright.
- Logical and Lateral thinking: problem solving techniques to resolve conflicts in the scene.
- Observation: noticing different characters and grasping to role-play.
BODY
- Body Language: using different gestures to show how you are feeling.
- Physical vocabulary: showing a particular emotion in different ways through body.
- Physical awareness: understanding role of every part from head to toe to act.
- Movement: pace, tempo and motion according to the character.
- Face Expressions: portraying different emotions through face and eyes.
- Control, Flexibility, Balance: to transform into another character.
- Rhythm: exploring own physical rhythm and adapting to the characters, understanding and working with music.
- Spatial Awareness: ability to be sentient of oneself in space and surrounding.
VOICE
- Breath: Controlling breath to have better quality in voice.
- Projection: learning to be audible by having good throw of voice and being loud enough.
- Modulation: changing the tone and pitch of voice according to the mood and character.
- Speech: learning to have clarity in speech with good diction and articulation.