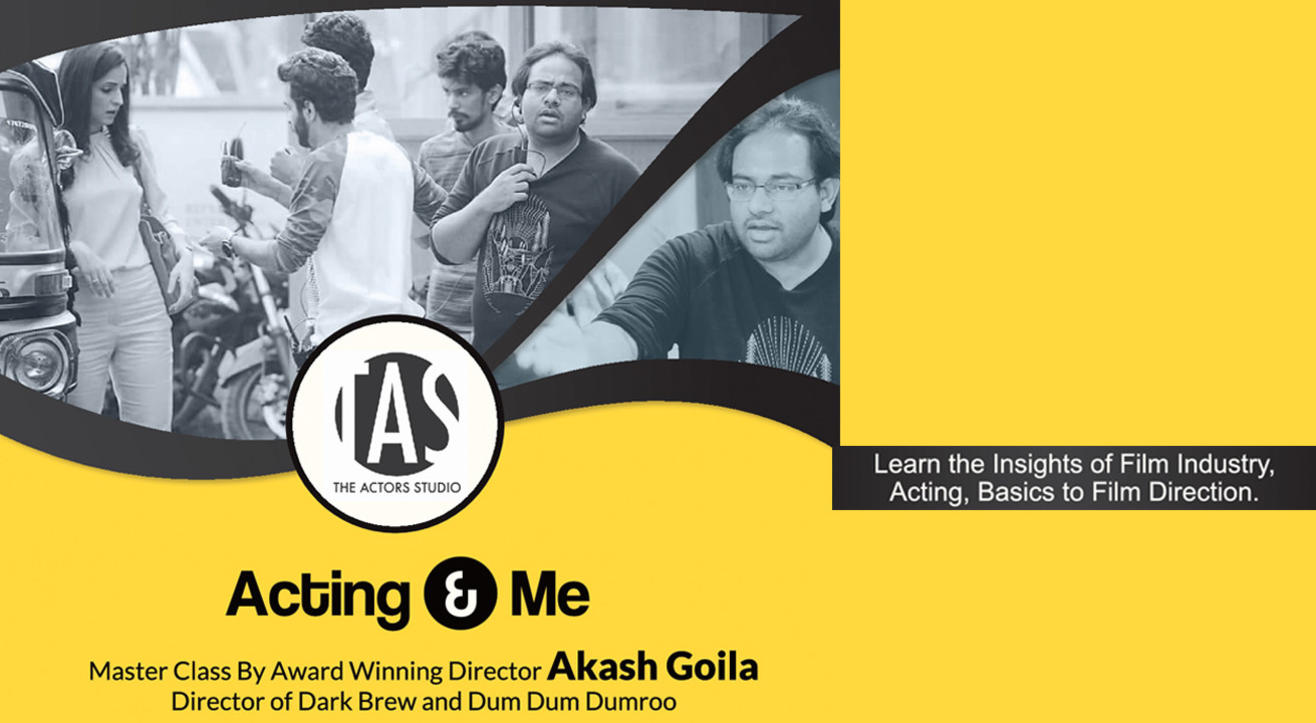 Learn
Acting & Me
August 20 - September 5 | 12PM - 6PM
About
Never seen before workshop, extraordinary learning experience, learn acting beyond body language, expressions. What a Director can teach, the Actor cannot. Learn the art of exemplary Acting from the Master of the trade himself.
The workshop will serve you with:
1.Learn the insights of the Film Industry
2.Acting
3.Basics to Film Direction
Award Winning Movie Director,Public Speaker, Owner at Warewolf Films
Akash is a multi-skilled personality having great experience in the field of Movie and TV Show, Public Speaker and many more. He is passionate in Public Speaking, Events, Marketing and Movies etc. He is considered as a visionary person in the field. Below is the vision of Akash:

To transform infotainment mechanisms and people engagement via our own television channel and events on global platforms across 70 countries.
Design new water sanitation products and strategies to aid underdeveloped areas in Africa and Asia.
To make movies on social issues.
To transform the face of events.
Motivate People to take up their dreams and help them execute at micro level.

Venue
THE ACTORS STUDIO
GN 12, BASEMENT, SHIVAJI ENCLAVE, TAGORE GARDEN EXTENSION, Pocket GN, Shivaji Enclave, Tagore Garden Extension, Delhi, 110027