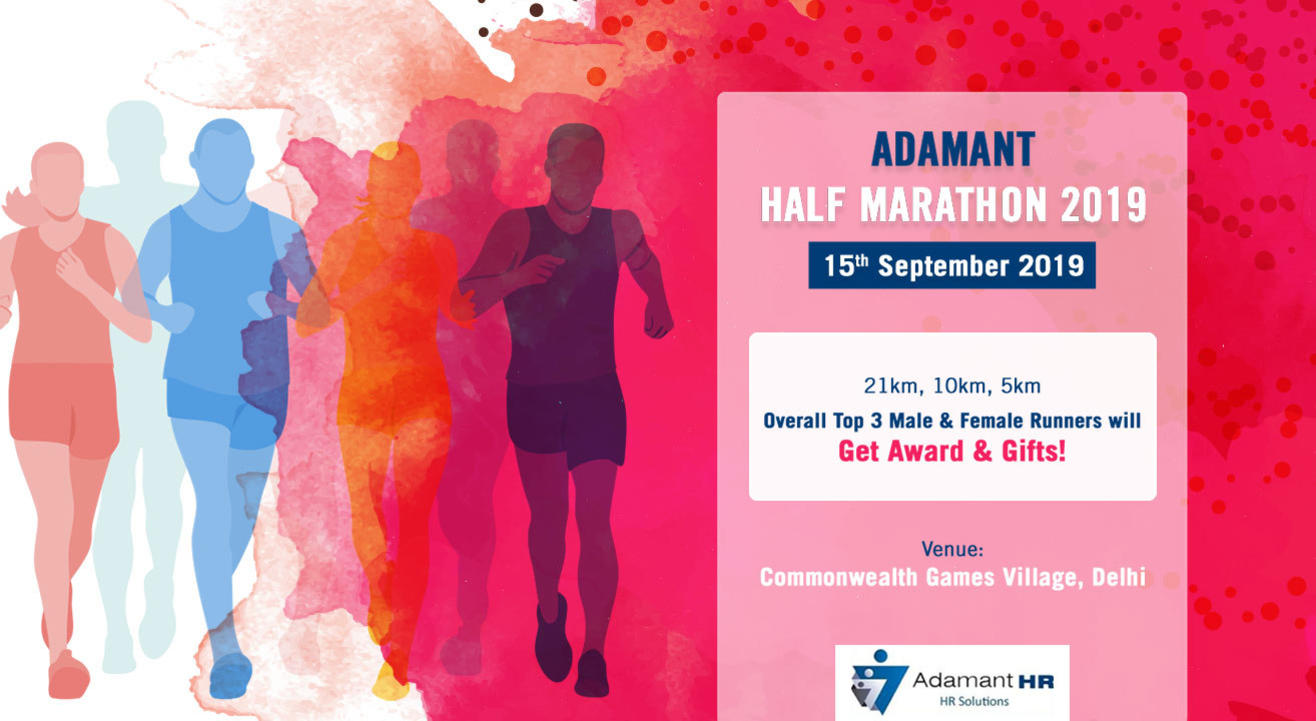 Marathon
Adamant Half Marathon 2019
Commonwealth Games Village, New Delhi
About
Most everyone knows someone who has had their lives affected or even devastated because of drugs or alcohol abuse. More specifically, due to the use of illegal drugs or the abuse of prescription drugs. The mission of the Say No To Drugs is to raise awareness and education about this to as many people as possible, while offering an alternative which is to go for a run, get in shape, run a race and connect with positive, like-minded people.
Run Categories
1- 21 K Run, Start Time : 05:30 AM
2- 10 K Run, Start Time : 05:45 AM
3- 05 K Run, Start Time : 06:00 AM
4- 03 K Kids Run, Run Start Time : 06:10 AM
Race Day Deliverables
- Finisher Medal
- Running T-shirt
- Refreshment
- Energy Drink
- Water Station every 2KM
- Signage Board
- Baggage Storage
- Car Parking Area
- Volunteers To Guide
- Timing Chip Bib Number
- Race Day Photos
- Music, Zumba & Dhol
Result & Winners selection
- Top 3 Runners from 21 Kms. category
- Top 3 Runnesr from 10 Kms. category
- TOp 3 Runners from 05 Kms. category
All the winners as above will get Cash Prize & Exciting Gift Hampers.
After completion of the run, runners will get online Timing Certificate & Race Result on the website on the next day from the event date.
Facility
- All The Participants will get water, Energy Drink & first Aid on per 2 km & Start & Finishing Point.
- Our volunteer team will be there for your help.
- In case of any medical emergency our medical team will there for assistance.
Note: All the Registered Participants will get an email about Bib no, Timing Chip & T-shirt Collection Details on Their E-mail Id before 1 Week from the Event Date.