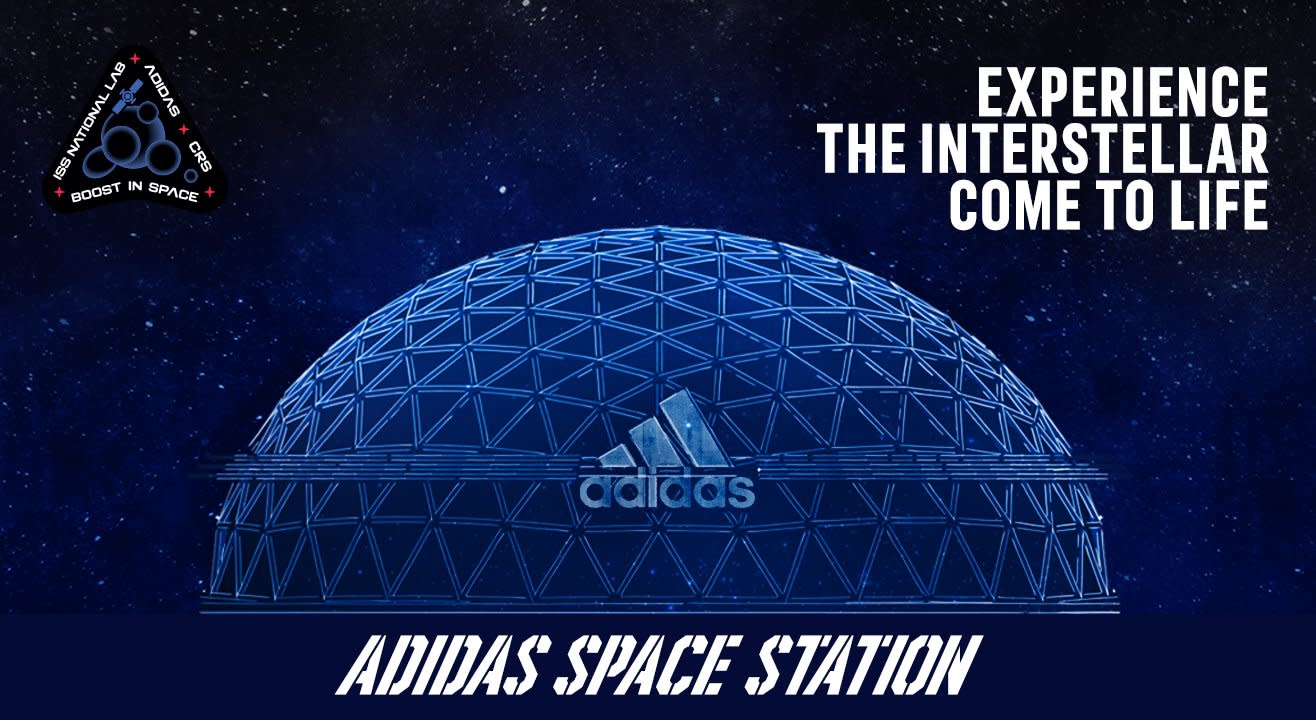 Experiences
ADIDAS SPACE STATION
December 7 | 12PM Onwards
About
Tie your laces while floating in vacuum | Analyse your running style | Say goodbye to gravity | Zip through the galaxy with The ADIDAS SPACE STATION.
Pushing boundaries of innovation to create the best experience for runners on earth, adidas, together with the International Space Station (ISS), is testing the performance of the iconic boost midsole in microgravity.
To celebrate this historic occasion, adidas has curated an interstellar experience that will take you on a surreal journey of panoramic dimensions.
Book NOW to get your boarding pass!
Each Boarding Pass includes:
1. Entry to the venue
2. Access to all the engagements inside
3. FnB
4. A chance to win exciting prizes and giveaways
MAN VS GRAVITY: It's Gravity VS YOU! Tie your shoe laces in 20 seconds while floating in vacuum. Enjoy the thrill & novelty of wearing spacesuit gloves and testing your focus.
GOODBYE GRAVITY COLLECTION: Shop and customise footwear and apparel from the galaxy. You can also bring any pair of boost shoes and revamp them to an interstellar space look.
ASTRO RACE: Car racing is passé. Step into space and race in our cool gaming pods where you and your friend can zip through the galaxy.
METEOR SHOWER: Let the stars descend upon you in the infinity room of meteors and stars, a moment you'll want to capture on the gram.
BOOST IN SPACE: Wish you were an astronaut? Experience the 360* galaxy illumination and say Goodbye to Gravity. An out of this world photo opportunity!
GALAXY MUNCHIES: Fill yourself with food from the galaxy.
LIGHT YEAR RUN - An interactive running experience: The astronaut way. Run 408m in exclusive boost running shoes and say goodbye to gravity. Ask for a detailed analysis of your running style by the in-house sports analyst. Win cool goodies on completing the 408m challenge.

Collect stamps on your boarding pass by participating in the engagements and unlocking exciting giveaways. Enjoy drinks curated by Svami and their special bar experts. Participate in the milky way mile, an exciting run with the adidas runners Mumbai crew.
Use the boarding pass to get food & beverages from the galaxy. Exciting giveaways, raffle contest and vouchers await. An experience truly out of this world.
adidas Running | ISS NATIONAL LAB x ADIDAS | Goodbye gravity
Venue
MMRDA Ground G Block
MMRDA Ground (G block), Opposite MCA, next to Parinee building, Bandra Kurla Complex