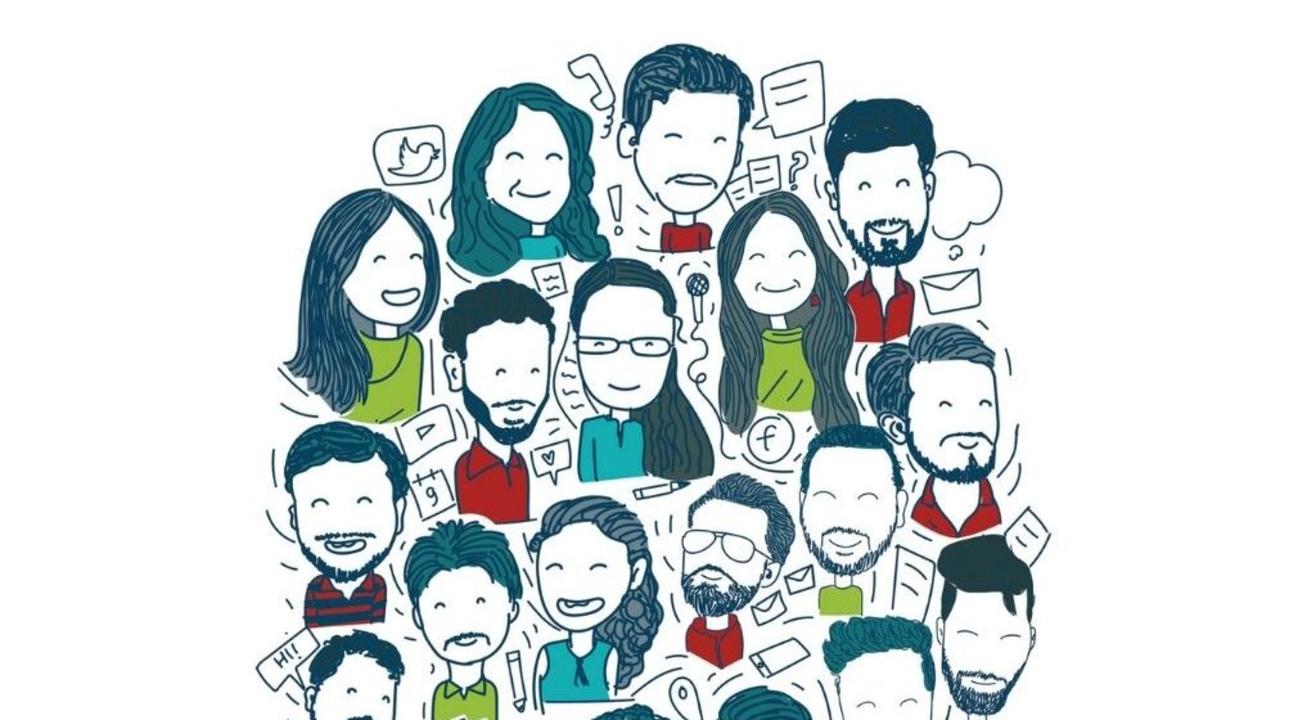 Advanced Illustration & Doodle Workshop
Invite your friends
and enjoy a shared experience
Invite your friends
and enjoy a shared experience
About the Event
Introduction:
Doodles are simple drawings that can have concrete representational meaning or may just be composed of random and abstract lines, generally without ever lifting the drawing device from the paper, in which case it is usually called a "scribble".
Doodling can be used as a stress-relieving technique. This is similar to other motor activities such as fidgeting or pacing that are also used to alleviate mental stress. Doodling is also often incorporated into art therapy, allowing its users to slow down, focus, and de-stress.
What You Will Learn:
This 4-hour session is broken down into two 2-hour sessions. What the session will deliver, is given below:
Session 1 - 10:00 am to 12:00 pm
1. Finding Inspiration Around
2. Turning Inspirations into Visual Ideas
3. Translating visual ideas into doodle/illustrations
4. Techniques to make the process easier & more fun
5. Narrating a story with doodle + illustrations
6. Live Demo + Activity for participants
7. Q&A
Session 2 - 4 pm to 6 pm
1. Learn Adobe Illustrator tools & process for making digital doodle/illustrations
2. From sketching to coloring digitally
3. A live demo - converting a hand-drawn artwork into digital artwork
4. Converting a digital artwork into different illustration styles
5. Activity for participants
6. Q&A
Materials Needed:
1. A pencil or pen, whichever you prefer
2. A paper or a notebook to draw in
3. Install Adobe Illustrator Trial version (which is free for a month) to get hands-on experience during the workshop
About the Artist:
Garima Shukla has over 9 years of experience in Communication Design. She has worked with various companies for their branding, marketing & illustration requirements. She's currently working with Paytm as a Jr. Design Manager.
Garima finds joy in sharing knowledge, collaborating, and/or mentoring. Saving time from her sleep, she is working on an illustrated storybook for kids.
IMPORTANT:
- This is a LIVE session, not a pre-recorded tutorial
- For the best experience, join the workshop from your laptop/desktop
- Ensure that your internet connectivity is strong
- Log in 15 minutes prior to the workshop. This would help us work out any technical difficulties so we can start the session on time.
- If you are unable to join the session due to technical reasons, please call us on (+91-6361358825)
- This is a closed event. Only registered email ids will be allowed to join the session.
Please note that you will receive the invoice and the link of the session on your registered email id. If you fail to receive the email, you can reach out to us on team@dialogues.space or call us on +916361358825 and we will send the invite to you again.